Marpat vs MultiCam : Head To Head Comparison Between Them
The two most known camo that is available in the market is MultiCam and MARPAT. MultiCam vs Marpat: MultiCam is better for an environment where the grasses are light tan, and the circumstances are dusty.
MARPAT camouflage works best in a dark and dense environment, specifically the woods where the MultiCam camo fails to prove its ability. But in other circumstances, MultiCam is more reliable and can be worn in the most versatile places.
Special forces wear camouflages to conceal themselves in the war field. Many wear masks for hunting or even for wildlife photo shoots. There are different patterns and colors of camos available in the market.
Every design has its efficacy, and one does not apply to another's shoe. The usability depends on the environment, weather, and lighting of the surroundings.
MultiCam vs. MARPAT: Comparison Table
The Charts below show separately MARPAT and Multicam camouflage patterns of the modern era.
| | | |
| --- | --- | --- |
| Attribute | MultiCam | MARPAT |
| Wearability | Masks better when worn in light circumstances such as daytime, greenery, etc | Worn in a dense environment, preferably at night |
| Used in military and armed forces | Yes | Yes |
| Complete gear with cap, vest, shirt, pant, etc | All forms of MultiCam gears are available to cover from head to toe | MARPAT has a wide variety of gears, including protectors, clothing, and accessories |
| For regular informal use | Forging identity is illegal and prohibited, but one can use the pattern | The pattern can be used in commoners clothing |
| | | |
---
MultiCam plate carrier
The MultiCam plate carriers are durable camouflage vests to carry essential equipment during crucial times. These are primarily used in the military or similar fields to hide from enemies.
These vests are worn with other MultiCam gears to match the whole attire for better camouflage.
MultiCam black plate carrier
Similar to MultiCam plate carriers, these MultiCam blame plate carriers are specially designed to match black MultiCam gears. Compact in size, but these vests hold many types of equipment and keep everything within reach.
With shoulder hook and loop and non-slip shoulder straps and pads. It has an adjustable and quick release system which is also easy to set up.
MultiCam pants
These pants are designed around the requirements of military and special force units. These pants are durable, rugged, and field repairable with knee protection, special fast-drying lining, and adjustable chains for a tighter fit.
Several pockets with the best buttons and velcro to hold and keep the essentials safely. The pants even have a boot hook to connect the boots with pants that prevent the pants from snuggling up.
MultiCam CNC
MultiCam CNC or computer numerically controlled machines are electromechanical devices that can manipulate tools around a varying number of axes of usually 3 or 5 with high precision per instruction from a computer program.
CNC machining is one-way engineers, machinists, or makers can generate a physical part from a computer designing file. CNC machining uses a subtracting process where the material is removed from stock.
MultiCam face mask
Camouflaging is a task that cannot leave any stone unturned. To conceal oneself from the enemies, one needs to get covered from head to toe with the same pattern.
Also, places with thick bushes and arid environments have dust and pollution, which can create fuss during serious operations, so using a camouflage face mask is essential.
These masks are made with high-quality materials in MultiCam camouflage colors with elastic straps and adjustable rings. Nose metal wire to shape and also to prevent fogging from any eye gear. These masks are lightweight, washable, and reusable.
MultiCam jacket
MultiCam jackets are made for the elite forces with high-quality fabric to withstand the harshest weather conditions. Keeping warm in extreme cold weather and protecting from dust and snow, these jackets will also keep the body dry in heavy rain.
The jackets get molded in the body and move freely without any pull or stretch, with different channels for connecting the other gears.
MultiCam hat
MultiCam hats, like all other MultiCam body gear, are made to serve in extreme conditions and protect from high temperatures and harsh sunlight. It helps to protect the head from excessive heat and keeps the head dry during rain.
MultiCam uniform
MultiCam uniforms are one of the best camouflages for military special forces. These uniforms are made to last in the most lethal environment and withstand weather conditions and natural disasters.
These are built to use in a variety of environments and situations. The colors make it perfect for camouflaging in any type of bushy, wild region.
MultiCam camo
MultiCam camo has proved to be one of the best camouflages available. It is suitable for a variety of environments and can hide skillfully in most places.
MultiCam camo has completed several evaluations and has proved to be the most reliable camouflage. With the proper manufacturing, this camo can undergo the most challenging situations.
---
What is MultiCam?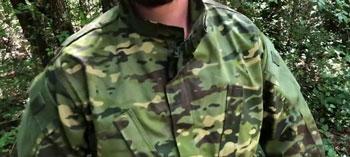 MultiCam is a commonly available and widely used pattern. It is an excellent choice in both wooded and desert environments. It has seven colors and can be used in a variety of settings.
It also operates in a variety of seasons, lighting conditions, and elevations. MultiCam is a highly specialized camouflage pattern that excels in almost any environment. Its adaptability and effectiveness in the theatre are legendary.
Furthermore, MultiCam works in many different kinds of settings, and they are remarkably versatile which can camouflage in a variety of conditions.
Its basic pattern is a gradient background from brown to light tan, olive green, dark green, and lime green gradients overprinted on top. A pattern-wide layer of opaque dark brown and cream-colored shapes sits atop this.
What is MultiCam used for?
MultiCam camouflage has been a top choice for the US military for its reliable camouflage pattern. This has a highly effective visual concealment which is famous not only in the US but worldwide.
It has been in use globally in distinct environments by the military, special operations units, forces, law enforcement, and elite forces.
MultiCam is suitable for woods, but its different patterns like arid, tropic, alpine and black have made it a clear choice for operations in deserts, jungle, snow, and the forces operating in high-risk environments.
MultiCam Effectiveness : How effective is MultiCam in different environments?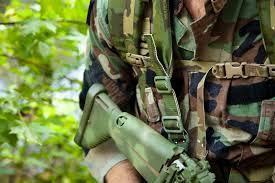 MultiCam is an excellent choice for a different environment thanks to its diverse patterns, which makes it perfect not only for woods, but its arid pattern is ideal for desert environments that consist of open sans and rock.
The tropic pattern was developed to operate in the dense jungle environment, and the areas with lush vegetation mostly remain neutral by seasonal changes.
The alpine pattern was created for missions in snow-covered environments. MultiCam black was developed to categorize high-risk taking top-tier law enforcement units from the rest.
It is designed to present a sharper, more professional image. With perfect color contrast and shading, all these patterns are suitable for their respective fields.
Why does everyone use MultiCam?
The MultiCam camouflage pattern is adaptable to a wide range of situations. Many countries, including Australia, Chile, Georgia, the Maldives, the Netherlands, New Zealand, Panama, and Denmark, are currently using it.
It is widely used because it is highly effective, commercially available, and can be used in almost any area, from rocky deserts to mountainous terrain, croplands, and woodlands.
Describe The MultiCam Tropic pattern
MultiCam Tropic is a variant of well-known MultiCam camouflage. It is specifically designed for "verdant" and "dense jungle."
This variant is green, dark green, bright green, dark brown, and olive, combined with the same parent pattern. While it provides a good enough camouflage effect for the user, it also becomes redundant at longer engagement distances.
It is, nonetheless, a beautiful camouflage pattern.
Is MultiCam the best camo?
Depending on the landscape and objective, camouflage has different results. Some patterns are more effective than others, but both are intended to help troops blend in with their surroundings.
MultiCam is one of the most widely used camouflage patterns in today's world. It works in a variety of environments throughout the country. It works well almost everywhere and is excellent in a few instances.
MultiCam is the best choice if you only have one form of camo to choose from, and it needs to be used anywhere.
In general, it is preferable to fit camo to the typical climate.
Review of MultiCam products
Mechanix Wear : MultiCam FastFit Tactical Work Gloves (Medium, MultiCam)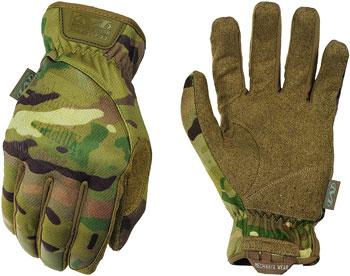 The Mechanix Wear MultiCam FastFit Tactical Work Gloves are super comfortable breathable hand gloves. It keeps hands' dry in extreme humidity and cools hands' at high temperature, with a stretch elastic design that fits perfectly and creates a secure fit around the wrists.
The pinched fingertip construction ensures better handgrip and durability. Sweatproof technology, high skill 0.6mm synthetic leather infused with touchscreen facility.
Comes in five different colors: green, blue, brown, black, and camouflage. MultiCam gloves have five sizes starting from small, medium, large, x large, and xx-large with easy on and off flexibility.
You will get one pair of gloves in a single package with a nylon cord to loop comfortably beneath each wrist or tie it in your gear.
Mechanix Wear : The Original MultiCam Tactical Work Gloves (large camouflage)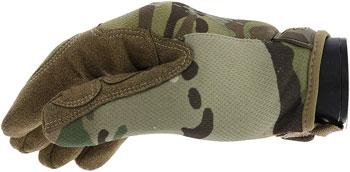 From one of the best-reviewed companies, Mechanix Wear brings you the best fitted and comfortable MultiCam Camouflage hand gloves. It is made with form-fitting TrekDry material to keep hands cool and relaxed in any weather and situation.
Non-sweat technology that keeps hands dry and fresh even in prolonged usage. With thermal plastic rubber (TPR) hook and loop closure for the best and secure fit. It is machine washable, reusable, and ensures maximum durability.
Seamless single-layer palm for better dexterity. Equipped with a nylon loop for convenient storage and tighter fit.
MultiCam Tactical Vest
OneTigris MultiCam Tactical Vest
Built with 500D Cordura Nylon that gives the most durable and robust protection for the gears and several pockets to hold emergency equipment.
The OneTigris MultiCam Tactical Vest is constructed and well known for its versatility and durability, ideal for airsoft, training, MilSim, ca game, and other physical outdoor activities. With an elastic waistband, straps can be altered from 36 to 46 inches. Multiple loop panels and molle webbings for attachments.
TRU-SPEC Men's 24-7 Series Original Tactical Pant, MultiCam, 34W 32L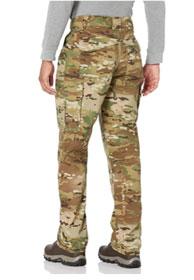 Made with 65% polyester and 35% cotton, these TRU-SPEC Men's 24-7 Series Original Tactical Pants are the most durable and easy fit camouflage pants available in the market. Easy zipper closure for better adjustments, appropriate for machine wash, durable and comfortable, these pants are perfect for rough usage.
Adjustable slider waistband eliminates the need for gathered elastic or side tabs, has 2 Inch belt loops, water repellent, has an opening on each leg for knee pads, and snap comes with YKK brass zipper.
Propper Men's TAC.U Tactical Combat Shirt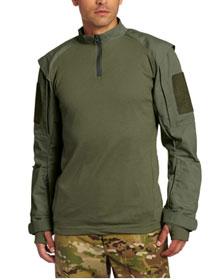 The Propper Men's TAC.U Tactical Co.bat Shirt comes in two sizes, regular and extended, and has six color variants solid olive, solid black, a-tacs le camo, MultiCam, a-tacs Fg c, and a-tacs Au camo. Made with 65% polyester and 35% cotton, the imported quality combat shirt is comfortable and durable.
Appropriate for machine wash, the shirt has a stylish adjustable zipper closure on the neck, a full sleeve collar, and durable battle rip fabric. Fully articulated elbows and underarm gusset for enhanced range of motion.
With two zippered upper arm pockets with a loop-facing patch for insignia.
Flexfit MultiCam Camo 6 Panel Baseball Cap Officially Licensed MultiCam Pattern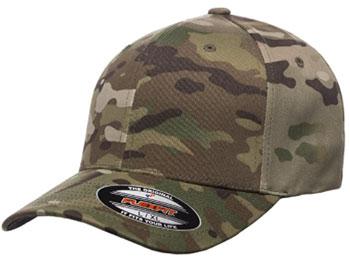 Flexfit brings you the original MultiCam pattern on a baseball cap that is licensed to give you proof of authenticity. Made with 98% polyester, 2% PU Spandex, the cap is comfortable and gives you the ultimate protection against the sun.
Mid-profile, 3 ½ inches high, permacurv visor, six panels, eight rows of stitching for maximum durability, and head support. With a matching undervisor, the cap is available in five sizes-small, medium, large, x large, xx-large, and five colors- MultiCam Black, MultiCam, MultiCam alpine, MultiCam Arid, and MultiCam tropic.
What is MARPAT?
The first digital multi-scale pixelated camouflage pattern is Marine Pattern or MARPAT. It was designed in 2001 and deployed from late 2002 to early 2005. The concept of this pattern was taken from the CADPAT pattern of Canada.
In this pattern, the groups of squares create a macro texture that blends in with the visual surface of distant branches, leaves, and shadows at various design points. MARPAT used to include a miniature USMC EGA symbol. The US Marine Corps' copyright is stamped on these designs.
Types of MARPAT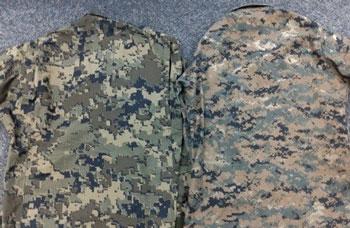 MARPAT is available in two types:
MARPAT Woodland
MARPAT Woodland is a digital camouflage pattern used by the United States Marine Corps to replace the traditional Woodland design. The CADPAT camo from Canada is made up of tiny rectangular color pixels, making it much more effective than standard uniform patterns.
This digitized pattern has a tree-like design with tan, green, brown, and black colors. The former US Woodland has been replaced with it. It fits nicely in most arid, jungle, wooded, and tropical territories because it mimics the dappled textures and rugged boundaries found in natural woodland settings.
Desert
The desert digital camouflage Marine Pattern is known as Desert MARPAT. Marines wear Desert MARPAT uniforms exclusively, although members of the Navy can also wear them while serving with the Marines in particular situations.
The old US Three-Color Desert Pattern has been replaced with MARPAT Desert. Khaki brown, Tan, and dark Tan these three colors are used in this pattern.
However, two more forms of camouflage, dubbed Urban and Winter, were tested but not adopted by the US military.
Problems with MARPAT:
MARPAT Woodland Problems in the NIR:
MARPAT Woodland has a mid-tone color called Coyote Brown, which matches the background perfectly, but it fails to fit the surroundings in the NIR (Near Infrared) range (740nm-900nm) and appears brighter.
When viewed through Night Vision Goggles (NVG), a Marine wearing a Woodland MARPAT would be more colorful than the background and easily visible. So, the risks of wearing MARPAT increase, especially at night.
Problems with MARPAT Woodland in the SWIR (Short Wave Infrared):
SWIR (Short Wave Infrared) has a higher frequency (0.9 – 1.7 m) than NIR and is much better at detecting camouflage. All the colors on the uniform combine into one color in SWIR, which may be too bright or dark to blend with the background color.
The Woodland's Green and Brown (Coyote) colors are so similar that there is no discernible difference in reflectance, and therefore the effectiveness suffers.
As a result, matching the background reflectance in the SWIR is even more difficult.
Coyote Problems in the Near-Infrared:
Initially, the coyote color was created with the aim that it would fit well in both arid and woodland settings. Coyote, a brown pigment, works well in both desert and forest prints as a visual camouflage.
However, in the near-infrared, the acid-leveling dyes used to dye the vest fabric (Nylon 6,6 fiber) are too reflective.
It makes the thread look very bright and difficult to work.
Is MARPAT the best camo?
MARPAT accomplishes two primary goals. First, the user must be hidden. In comparison to other regular pattern camouflage, the MARPAT pattern has a lower infrared signature.
Second, the most crucial goal is to instill fear in the enemy's hearts. Indirectly, MARPAT uses the Marine Corps' ferocious prestige to damage an enemy's morale by naming a wearer.
However, it could be better in the SWIR and NIR spectrums. Under the ranges, the Woodland MARPAT, Coyote, and Green's two crucial colors become one color Fabric, and the prices of MARPAT are also very high.
Why not just use MARPAT?
The idea of wearing camouflage is to mask one's presence in the territory avoiding the risk of detection from the enemy party. But the fact that MARPAT woodland fails to the surroundings in the NIR range remains an issue that limits its usage.
Also, MARPAT has a high frequency which makes it dissimilar in contrast when in the wild. These issues make MARPAT less efficient as a camouflage.
Difference between AOR2 vs Multicam here. Read more on – Camouflage Flecktarn Vs Multicam uniform: which is better?
Review of MARPAT products
First Sergeant Freakouts MARPAT Woobie Hoodie
The super-comfortable First Sergeant Freakouts MARPAT Woobie Hoodies are made with light, absorbent, and breathable soft fabric, making them easy to wear even in the harshest weather.
With six available sizes, the hoodie is well fitted to all types of body shapes. The MARPAT pattern hoodie has six different shades- MARPAT, Black MultiCam, MultiCam, Tigerstripe, solid black, and woodland.
This hoodie is perfect in terms of shape; you will get what you see.
Rothco Tactical Airsoft Combat Shirt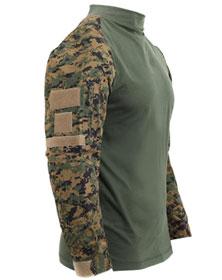 The fashionable Rothco tactical airsoft combat shirt is made with 60% cotton and 40% polyester. The chest and back are made with 55% cotton and 45% polyester. With anti-abrasion padded elbow patches makes it easy to bend and move according to the body movement.
Zippered sleeve storage pockets and glint tape holder for IR tape. Unique loop on sleeve pockets for attaching name, rank, blood type, and flag. Fashionable gusseted sleeves and no k turtleneck collar.
Helikon USMC Trousers Polycotton Twill Digital Woodland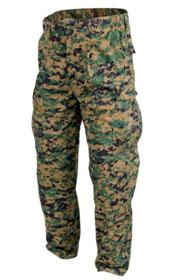 Best and most comfortable MARPAT trousers made with 100% cotton, breathable, light, and absorbent fabric built to last even in extreme heat. Hassle-free button closure design for worry-free management.
Comfortable waist measurement facility that can be compared with a wide variety of sizes. With six pockets to keep everything handy, a partially elastic waistband, and a belt loop for the most comfortable fit.
Knee patch and reinforced seat for better support and product longevity. Made with 60% cotton and 40% polyester twill.
USGI Industries Military Woobie Blanket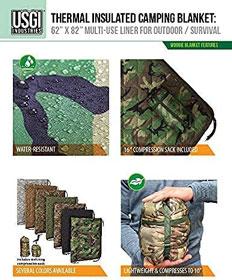 A large 62×82 inch MARPAT color thermal blanket will protect you from the coldest and harshest environment. It co.es in two patterns- solid and floral; the thermal blanket is made with nylon and polyester.
A multi-purpose poncho liner will provide the maximum amount of warmth and insulation against most weather conditions.
It is perfect for outdoor camping and can be used on both sides with a one-sided camo pattern and solid color. Intense and tightly woven fabric endures water and other elements, quick-dry technology, and features eight pairs of tie cord with reinforced bar tack stitching.
Trooper Clothing Woodland Marine Youth Uniform 3 PC (Woodland MARPAT)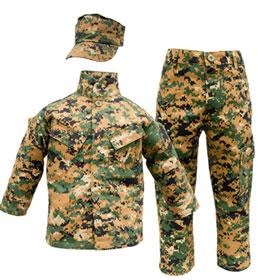 At the most affordable price, the Trooper Clothing Woodland Marine Youth Uniform set is comfortable, up to date, and easy to wear manufacture. This 3 PC suite comes with an 8 point cover with velcro closure for easy fastening, long sleeve button-down with six pockets.
This is the closest replica of the original suites that are available in the market. This suit is easy to wash and can even be washed in the machine, made with 60% cotton and 40% polyester. This suit is perfect for people of any age.
Reusable Washable Military Grade Cotton Blend Cloth Face Cover
McGuire Gear brings you the ultimate face cover for daily usage. The face cover comes in various 13 different colors, which you can order single or in sets of 3 and 5.
Choose from colors like- Abu, Acu, Aor-2/Nwu-3, solid Black, solid Blue, Desert digital, Desert Tiger Stripe, Navy Blue, Navy Digital, Ocp Scorpion, Od Green, woodland camo, and woodland MARPAT.
This mask is suitable for adults and comes only in one size. These are made with cotton blend material which is comfortable and breathable. These masks are machine washable, reusable, and sustainable.
People Aslo Asked
Who invented MultiCam?
Crye Precision created MultiCam in 2003 for American troops in Afghanistan who required a single set of fatigues to travel between alpine and desert environments. Multicam was designed to blend into any setting, including landscape, weather, and lighting.
It's the camo world's all-season tire. Every swatch in this iguana-like pattern has over a hundred different picture layers and a wide range of color spectrums.
The observer's eye sees the colors that are most similar to the background. For more technical outfitters, this cutting-edge style is a good option
Why is MultiCam Black?
The MultiCam Black pattern was created to address the specific needs of law enforcement officers working in high-risk environments.
It establishes a commanding presence that is appropriate for domestic operations.
MultiCam Black is built to blend in with officers' existing gear while projecting a sharp, professional image for top-tier law enforcement agencies.
Is MultiCam good at night?
MultiCam is said to be one of the best camouflages for the night. It is better to have darker shades of brown, yellow, khaki, green, olive, neutral grey in night camouflage, and MultiCam seems to meet all the requirements.
MultiCam has better performance than other variants in most environments. Choosing the proper mask for the night is very important, and so is preparing it. You might want to hang it dry in woods or someplace bushy to avoid smelling like detergent or food, especially when hunting.
Who uses black MultiCam?
Multicam Black is part of a vast family of tactical and military gear patterns. It's a combination of black and grey tones. MultiCam Black is well-known among SWAT teams and many other armed forces and civilians around the world.
The pattern's black primary techniques are simple to incorporate into a fashion collection and provide clothing options for various settings, from very casual to semi-formal.
Is MultiCam better than Woodland?
MultiCam has a brown to light tan gradient backdrop with lime green, dark green, and olive green gradients overprinted on top, as well as an uppermost layer of dark brown and cream-colored forms sprinkled throughout the pattern.
On the other hand, Woodland is a four-color, high-contrast disruptive design with irregular green, sand, black, and brown marks.
It is also known informally as M81, even though the United States military did not use this terminology.
So, depending on the scenario, Woodland is preferable in dark and dense woodlands, whereas MultiCam is preferable in all other situations.
What's the difference between MultiCam and OCP?
Operational Camouflage Pattern or OCP has more green in it. It also has a darker brown shade. Rather than large patches of colors, these shades are much smaller.
MultiCam, however, is more of a Tan, and it has vertical segments in it as well. Some patterns even look like U.
OCP blends in much better than MultiCam in the summer, but in another environment, MultiCam stands out more.
Why is camouflage pixelated now?
The previous camouflage design had curved and rounded edges to hide the structure's varied color defects.
However, the new digital pixelated pattern has taken its place.
Pixelated patterns can deceive the human eye from any angle, giving the desired effect of blending in with the surroundings. The trick is the angle of the advantages to simulate a digital, usually 8-bit video game look, which helps the camouflage collect and imitate the features of the environment more realistically.
Who wears GREY camouflage?
Desert countries like Egypt and Saudi Arabia use tan and grey camo. Most of the world's navies have a blue or grey camo pattern for their uniforms. And it is not just because water and sky are blue or grey; it is because the ships are too.
The color scheme is similar to the environment and easily blends in. That's the whole point of a GREY camouflage uniform.
Is Black good camo?
No, it's not. The objective is that camouflage will get mixed in the environment, and black is a color that does not exist in nature. It was used during night-time operations for a while in the 1970s and 1980s, but the army discovered that a black suit is easier to see with night-vision goggles than any other camouflage pattern.
The fact is that if an environment is green during the day, it remains green at night. It does not become black simply because it is dark. As a result, wearing black suits for night operations was pointless.
How effective is MultiCam Tropic?
MultiCam Tropic is a variant of MultiCam camouflage. It is specifically designed for operations in the jungle. This variant is green, dark green, bright green, dark brown, and olive, combined with the same parent pattern.
While it provides a good camouflage effect for the user, it also becomes redundant at longer engagement distances. It is, nonetheless, a beautiful camouflage pattern.
Conclusion : MARPAT or MultiCam; which is better?
A successful camo conceals, mixes, or masks the wearer in their surroundings effectively. Camo patterns serve two purposes: they blend into the surrounding and alter the target's shape, making it more challenging to identify as a familiar human or tank. Both MARPAT vs. MULTICAM are fantastic patterns.
For the specific region, MARPAT is the best option. It performs better in darker greens and browns, especially where there's a lot of muck.
On the other hand, MULTICAM adapts to any terrain, weather, or lighting condition; MultiCam is the camo world's all-season tire except desert with bright sand. Now choice is yours!
Source:https://ufpro.com/