Flecktarn Vs Multicam : Which One Should Use and Why?
Flecktarn and Multicam are both top-notch camouflages used by military personnel. Both of them have some fundamental differences. The first distinction to come across is that the German military wears Flecktarn, and Multicam is designed for the U.S army.
Flecktarn is a combination of the German terms Fleck (spot, blot, patch, or pattern) and Tarnung (print) (camouflage). On the other hand, Multicam is the all-season tire of the camo world, designed to blend into any terrain, weather, or lighting situation.
Every swatch in the iguana-like pattern contains over a hundred distinct picture layers and multiple color spectrums composited into it. As a result, the observer's eye sees the most similar colors to the surroundings, and The person behind this pattern is Crye Precision.
Here, in this article, we will know the details about Flecktarn and Multicam. So let's get started.
If you don't want to read or don't have time, we suggest you listen to this article.
Multicam vs. Flecktarn Comparison table
| | | |
| --- | --- | --- |
| Attribute | Flecktarn | Multicam |
| Country | Worn by German Army | Used by U.S Army |
| Creator | Designed by a German Designer | Designed by Cyre Precision |
| Year | In the 1970s   | In 2003   |
Flecktarn Effectiveness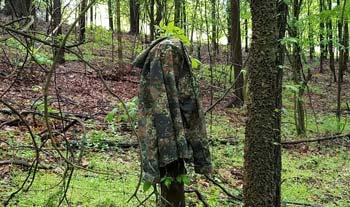 Flecktarn is an official camouflage of the German military. It has so many spots, and dots called Fleck that it cannot be easily identified in a harmful situation and can keep you safe from the enemy. Flecktarn works best in woodland terrain.
Desert Flecktarn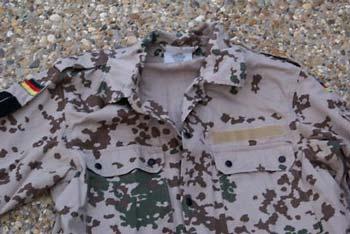 Tropentarn, known initially as Wüstentarn, is a Bundeswehr camouflage pattern used in arid and semi-arid environments. It is the desert variation of the Bundeswehr's Flecktarn 5-color temperate environment camouflage pattern.
Origins and development of the Flecktarn concept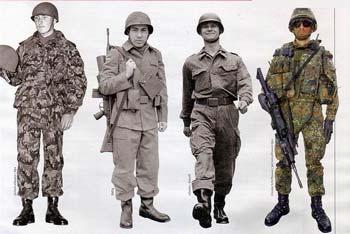 Flecktarn, like other camouflage patterns, has its roots in concealment-technology research and development performed prior to and during World War II. In this time, the idea like Flecktarn has established its roots.
The Fleck in the term 'Flecktarn' means round shape spot or dot, which has similarities to a german designer called Schick but not directly copied from his works.
Schick utilized the spot idea in various camouflage designs when it was created in the Abteilung T (Department for Camouflage) about 1936.
Building on these ideas, other countries began to develop their camouflage patterns, utilizing different colored patches to hide and disrupt their troops' outlines.
Is Flecktarn good for hunting?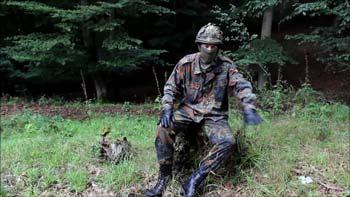 Honestly, for hunting, it doesn't matter whether you have a Flecktarn or not. Cause Flecktarn cannot hide your move and cannot get you a hunt.
But yes, it looks cool, and no one can deny that. As the military spends a lot of time and money designing functional camouflage clothing, using military camo for hunting makes it logical.
However, they do not always work, but for the most part, they provide efficient patterns that translate well into civilian application. As a result, camouflage is used by the majority of ordinary people when hunting.
Flecktarn combat shirt review
Here are some of the Flecktarn combat shirt collections that you might love to wear. 
Mil-Tec Combat Shirt Flecktarn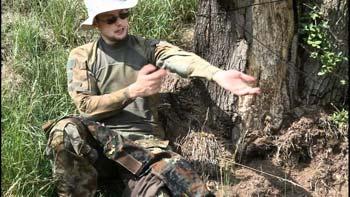 The lightweight and breathable Flecktarn combat shirt have 60 percent cotton/40 percent polyester chest/back and sturdy 55 percent cotton/45 percent polyester gusseted sleeves.
In addition, the airsoft shirt has a faux turtleneck, a shiny tape holder for IR tape, and a zipped sleeve storage pocket, among other things. The anti-abrasion padded elbow patches on this tactical shirt provide extra support during hard airsoft play.
Additionally, the name, rank, and flag may all be attached to the loop on the sleeve pockets for complete personalization.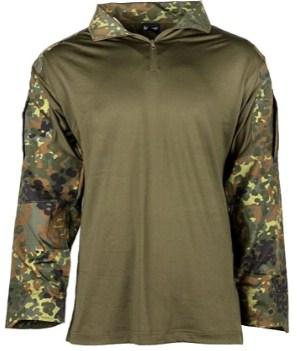 What is Multicam?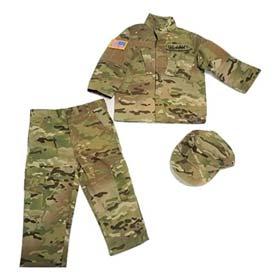 Crye Precision developed and produced MultiCam, a camouflage pattern designed for use in various locations and situations.
What is Multicam good for?
The Multicam family of camouflage patterns is created to assist the wearer in hiding in various environments, seasons, elevations, and light conditions. Check Camouflage AOR2 VS Multicam – Uniforms. See the uniform batter here –Is Marpat the best camo or Is MultiCam the best camo?
Multicam camo review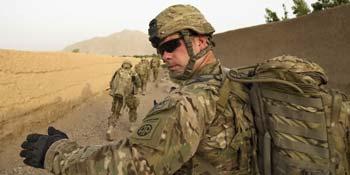 For spring, autumn, and early winter, the Multicam Camo provides a high level of protection.
The polyester/spandex outer shell is water and windproof, and the breathable 100 percent polyester inside provides excellent insulation in inclement weather.
Tighten the drawstring waist, put on the hood, and adjust the elastic hook-and-loop wrist Velcro cuffs for more weather protection. You may roll up the hood and tie it down out of the way when the Spring sun chases away the rain clouds.
Multicam combat shirt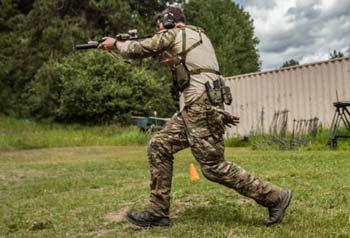 The combat shirt is another name of protection or armor. It covered the most sensitive areas of the human body like the deltoid and thoracic muscles and neck as well. And Multicam combat shirts explicitly give you protection while hunting because of their pattern.
Multicam uniform surplus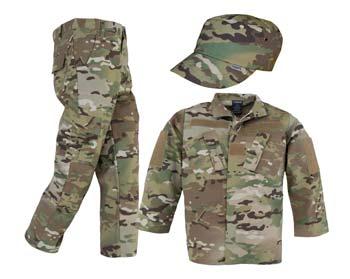 Uniform surplus is basically those uniforms that the military or Army no more uses. For example, Multicam uniforms are the camouflage that has been used U.S military.
So if the U.S military no more wants to use the Multicam camouflage, then they will be called Multicam uniform surplus. There are so many stores out there that are dedicated explicitly to Multicam uniform surplus.
Multicam pants review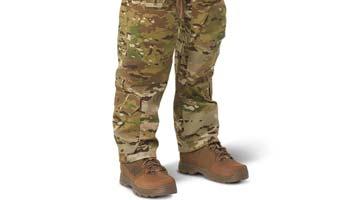 Multicam is a camouflage design with a transitional look from green to brown on different fabric parts. As I mentioned, earlier these Multicam pants will help you hide while doing something similar to hiding and hunting.
5.11 Tactical Pants
5.11 has the most incredible Multicam pants. They are famous for their long-lasting fabrics that are resistant to abrasion and tears. The pants are built to withstand harsh circumstances, with features like a reinforced seat to ensure their longevity; also, it has so many utility pockets.
The trousers' side pockets are split so that you can easily store two AR magazines in them. The colossal size of the pockets allows you to use them for other items as well.
ZAPT Tactical Pants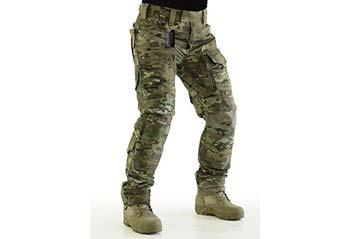 Another great option for Multicam pants. These pants have 12 pockets so that you can carry whatever you need for combat or hunting. In addition, the high-quality fabric of these pants will make sure that they don't rip from tearing and in any hostile situation.
Finally, you may use the drawstring on the bottom of the leg cuffs to keep water, dirt, and other debris out of your boots.
Multicam hat review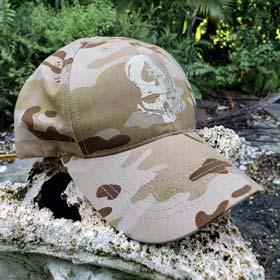 Let's have a look at a great collection of Multicam hats.
Condor Tactical Hats
Condor's tactical hat is incredibly light and pleasant to wear. This cap has a three hook and loop panel that prominently displays patches and is made of authentic Multicam material.
In addition, this cap is made of ripstop fabric and includes an adjustable rear strap for the most secure fit possible.
Condor Mesh Tactical hats
This is a very comfy cap with moisture-wicking breathable mesh on the back. The hat's rear velcro strap allows it to be readily adjusted for the most secure and comfortable fit possible.
This hat is completed with a three-hook and loop panel for patches. It's an addition to the sturdy and durable construction.
Multicam combat shirts review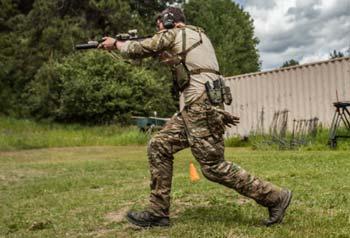 Multicam shirts are now widely popular for hunting and hiking. Here are some of them.
Tactical Men's Multicam TDU Rapid Assault Combat Shirt
This excellent fighting shirt was created for circumstances in which you require a solid layer of protection against your surroundings while remaining flexible and unconstrained.
This shirt is completed with a specialized color pattern and reduces your visibility to the human eye and the infrared spectrum.
The main body of this shirt is made of a durable cotton and polyester blend, with extra spandex for flexibility, so your movement is not hindered.
Advanced Quarter-Zip Multicam Combat Shirt
Massif's Advanced Quarter-Zip Combat Shirt (FR) adds features to optimize for various circumstances. For example, a quarter-zip neck and inside elbow pad compartments provide the user alternatives depending on the objective.
The Advanced Quarter-Zip Combat Shirt is the new standard for FR combat shirts, thanks to its improved design and lightweight, durable, and breathable FR materials.
Frequently Asked Questions
What are MultiCam uniforms?
MultiCam, a camouflage pattern designed for use in various locations and situations. Because of the pattern's efficacy in different situations and places, it has gained widespread acceptance worldwide.u003cbru003eu003cbru003eMultiCam features a brown to light tan gradient backdrop overprinted with dark green, olive green, lime green gradient, and a top layer of opaque dark brown and cream-colored objects scattered throughout the pattern.
Who invented MultiCam?
Crye Precision collaborated with the United States Army Soldier Systems Center to create a seven-color, multi-environment camouflage design.u003cbru003eu003cbru003eThe pattern was included in the United States Army's attempt to replace the 3-Color Desert and Woodland patterns. Still, it was defeated in 2004 by the Universal Camouflage Pattern (UCP), which became the Army Combat Uniform.
What military uses MultiCam?
MultiCam was first introduced and created in 2002 for use by the United States Army in various locations, seasons, altitudes, and lighting situations.u003cbru003eu003cbru003eCrye Precision collaborated with the United States Army Soldier Systems Center to create a seven-color, multi-environment camouflage design.
What country uses Flecktarn?
The primary user of Flecktarn is Germany. German 5FT Flecktarn is one of those camouflage patterns that instantly conjure up images of a national army.u003cbru003eu003cbru003eHowever, because of its lengthy history, efficacy, and popularity, it is worn not just by German troops but also by a diverse range of individuals in everyday life who have adopted it as a fashion statement.
Is Flecktarn camo good?
Flecktarn is the German Army's u0022Bundeswehru0022 camouflage pattern and is one of Europe's most well-known concealing schemes. Because of the pattern's typical usage of dots, there are no clear borders between its different colors, making it very effective in temperate forest settings.
Is Flecktarn the best camouflage?
The Flecktarn design is instantly recognized and is linked with the German military. Moreover, Flecktarn's efficacy amid dense European woodland flora makes it among the elite few camouflage patterns that have endured the test of time.u003cbru003eu003cbru003eAs a result, it has become one of the most appropriate patterns for European landscapes.
Is Flecktarn still used?
Flecktarn is a pattern that is established in World War 2. And Flecktarn is basically used by the German military. As time passes, so does the design. So many countries have adopted, replicated, and modified the original German 5-color Flecktarn for their own camouflage designs.
Conclusion
Camouflage plays an essential role in any army. Among many of the camouflage, Flecktarn and Multicam are the most common. So in this article, I covered every detail about Flecktarn vs. Multicam, including their means and purposes. I hope you get all the answers to your questions.