What is a Disadvantage of Using a Ground Blind?
What is a disadvantage of using a ground blind while turkey hunting or deer hunting? There is no major disadvantage rather than you being grounded in a single location and feel like sitting in a fortress.
This article will broaden your knowledge regarding the efficient use of the deer blind or hunting blind to score that perfect shot on your target. You will learn to set up a blind in the right location, the advantages of a blind, and the features of a blind. Let's get started!
Hunting – It's For Families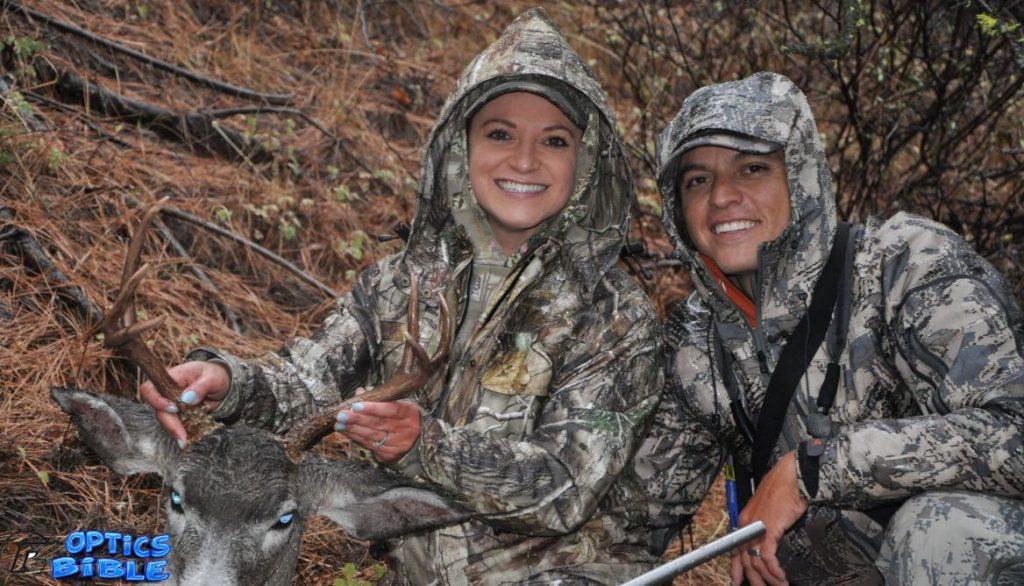 Hunting can be a family adventure too so selecting blinds that can house the whole family is the best choice for such an adventure. If you've brought your wife and kids along on a hunting trip, most blinds can easily shelter everyone as they are spacious enough.
The blinds have large enough flooring for the kids to play or sleep on. So, investing in a spacious blind is an excellent decision.
What is a Ground Blind?
A ground blind is a small portable encampment that provides the hunter with shelter and camouflage. Ground blinds are manufactured in several sizes and shapes. They are also made regarding various forest settings.
Ground Blind Hunting Tactics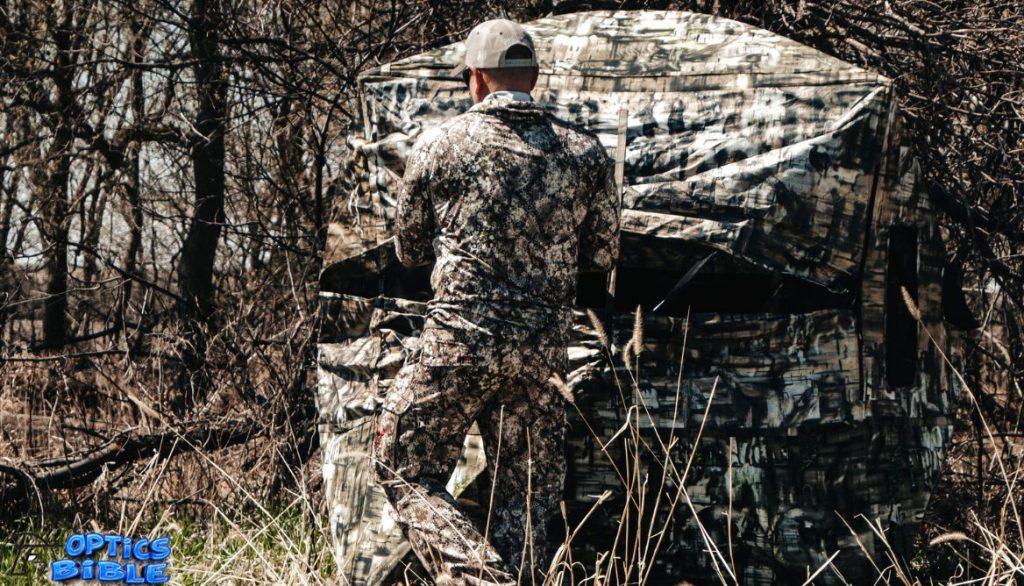 Buying a blind and setting it up anywhere to hunt doesn't make you an expert user. Instead, it requires practice and familiarity with the best use of the ground blinds to ensure their effective use of it.
Setting the blind in your yard or in a forest to practice its use is a smart strategy. You have to visit the hunting area and check for the most suitable location or vantage point to give you an advantage when shooting your target.
Putting it up before the season will help the targets become comfortable with its presence. Later, you can spray some scent elimination spray to conceal your presence during the hunt.
Next to the Buffet
Getting a precise shot of your prey is possible if you are close enough to your target. Setting the ground blinds beside the food source of deer or turkeys can increase your chance to get a bullseye.
Making use of a high-quality product such as the Bone Collector R-150 Blind will increase your chances rather than sitting in the open. Ensure that it allows you to move in and out at any time without the target detecting you.
Once you find that perfect chance for shooting then go for it. The tree camo pattern on it will keep you concealed and the added concealing features guarantee that you are hidden from the deer or bucks.
Tucked Into the Woods
Sometimes when the deer or buck doesn't come to you then you need to go to the animal yourself. Locating and putting your blinds on the deer trails can be highly rewarding. It would be ideal to find some fallen trees and set them up beside them while adding branches to camouflage the blinds.
Rhino blinds models such as the Rhino 150 or the Bone Collector Models such as the Bone Collector R-150 will be perfect for such situations. At ground level, you can aim and shoot at your target via the window open slot in the blinds.
Disadvantages of Using a Ground Blind
Blinds may have advantages, but they also have their limitations. Some of them are explained below.
1. Lack of Surrounding Awareness
Most users complain about the limited awareness of their surroundings due to the enclosing. Always opt for a blind that allows awareness to hear the noise of any animal close by.
2. Extra Weight to Carry Around
If you are hunting alone, it takes extra time to set up a ground blind. Carrying the blind packed in a bag is one of the most efficient ways, but it adds weight to your gear. Though, setting it up before the actual hunt can help you save time.
3. Lack of Vision
Some blinds do not have enough room or windows to look at the surroundings. Buying a blind with 360 vision or extra window slots can help a lot during the hunt.
4. Price
The price tag on the product might shock you, and you may find many blinds to be super expensive. Either make a DIY hunting encampment in the woods or buy a less pricey one by using the forum software.
5. Takes Time to Set Up
Walking to the site, taking out all the accessories, and choosing the trees or ground to set it up will consume precious time. Make sure to visit the site before the hunt and set it up to save time.
Some Ranches Require Blinds Be Removed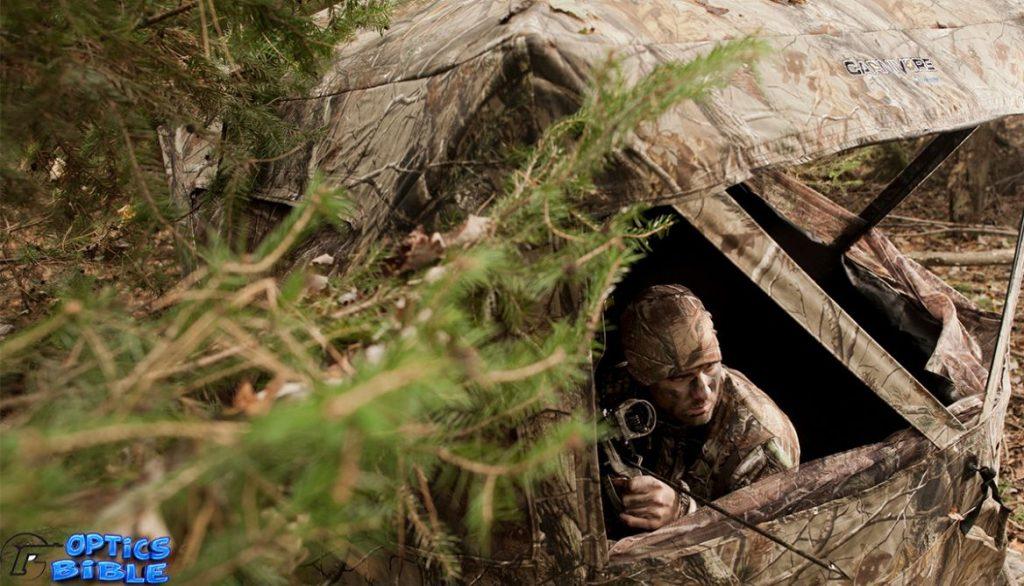 Hunters must get approval from some ranch management before setting up the blind. And once the season ends, they need to remove it. Those are the rules and regulations that all hunters have to follow, as ranches are private land.
The solution to this situation?
The Swift Lift is a portable trailer-mounted alternative to the blind that can be hauled anywhere and set up in less than 5 minutes for a hunt. And it is a one-man job!
Why You Should Consider a Ground Blind This Season Despite the Cons
Sometimes using a blind is better than not using one at all. A hunter always needs some cover to conceal their presence from the prey. A tree stand might not give you that cover to keep you hidden. Despite the disadvantages, a ground blind may increase your chances to land that precision hit on the deer or buck.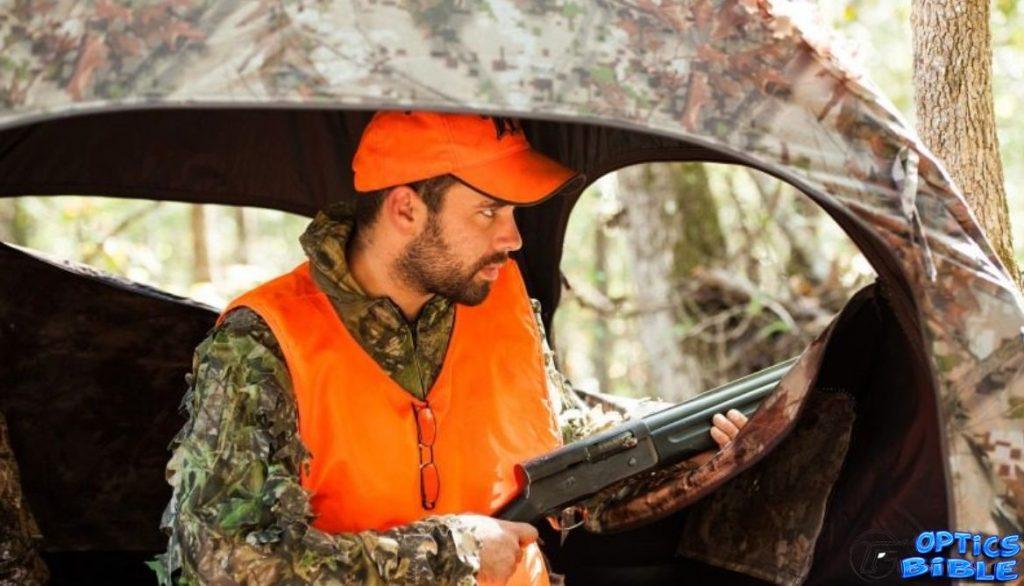 Ground Blind Benefits Over a Tree Stand
Ground blinds offer several benefits to the hunter when hunting in the wilderness or even an open field. Some of them are mentioned below.
Spacious
In comparison to sitting on a tree or any other hunting setting, the hunting blind offers extra space when positioned in it. If you are hunting with a partner or have a videographer with you, then a ground blind is your perfect choice.
Weather
Even with the best gear and warm clothing to shield you from the weather you will still get wet. Exposure for hours to the rain or flakes will ultimately result in moisture penetrating your gear and then the clothing. This can make you sick!
The ground blinds offer excellent cover against weather conditions such as rain and snow. It's fabric is made to withstand rain or snow fall acting as your protection.
Concealment via hunting blind
Sitting openly in wait for a buck or deer to pass by could result in you getting detected and your prey fleeing into the wilderness. It offers concealment or camouflage that effectively hides you from the target's vision and detection.
Deers and ducks can detect even the slightest movement. You can't sit motionless for hours. But with a ground blind setup, you can get ample time to prepare for a shot angle and the freedom to move indoors without being detected anymore.
Scent containment
As they say "what can't see you can smell you instead"! Deers and bucks are smart creatures, they can detect different scents from a distance. So, concealing your scent is also part of a good hunting strategy. In the open, you are given an open invitation to be identified.
But, if you are positioned inside a ground blind then your scent is also suppressed by the fabric of the product. Many companies incorporate different scents in the blinds' fabric to make it impossible for the target to detect the hunter's scent.
Portability
One of the biggest advantages of owning a ground blind is that it can be easily carried along and set up anywhere. Many locations might not have enough options to stay hidden such as open fields and tress-less locations will not be in favor of the hunter.
In such conditions, it is the best ally of a hunter. Being lightweight, it can be carried anywhere and set up at any time with ease.
FAQ
Can deer see in a ground blind?
Deer can see it if it gets close. Their eyes are programmed to detect movement.
Is it better to hunt deer from a stand or blind?
A blind is better in comparison to a tree stand! Blinds are inexpensive, comfortable, and easier to set it up.
How do you keep a ground blind from collapsing?
Installing vertical support is the most effective method to prevent it from collapsing.
What is the lightest ground blind?
The lightest one so far is the Barronett Blinds Radar Backwoods Lightweight Hunting Ground Blind which weighs only 11 pounds.
What is the biggest ground blind?
The Man Cave is the biggest, with an 82-inch internal height and 72-inch footprint.
What is an advantage of a ground blind?
It camouflages the hunter and gives the hunter more time to prepare to shoot your bow without worry.
How effective are ground blinds?
They excellently hide your activity while you enter or exit it.
Conclusion
Whether you are using a bow or a gun, a ground blind provides you with sufficient time and concealment to hunt without worrying about any other elements around you. Animals might walk close to you to make the overall experience even more fun.
This article helped you understand how to efficiently make use of the blind and also about the certain limitations a blind may have.
Did you set up your blind the right way? Were you able to overcome the disadvantages with the help of the information we highlighted? Comment below and share your experiences!