Ruger EC9S vs LC9S: 16 Specs To Check Out Before Buying!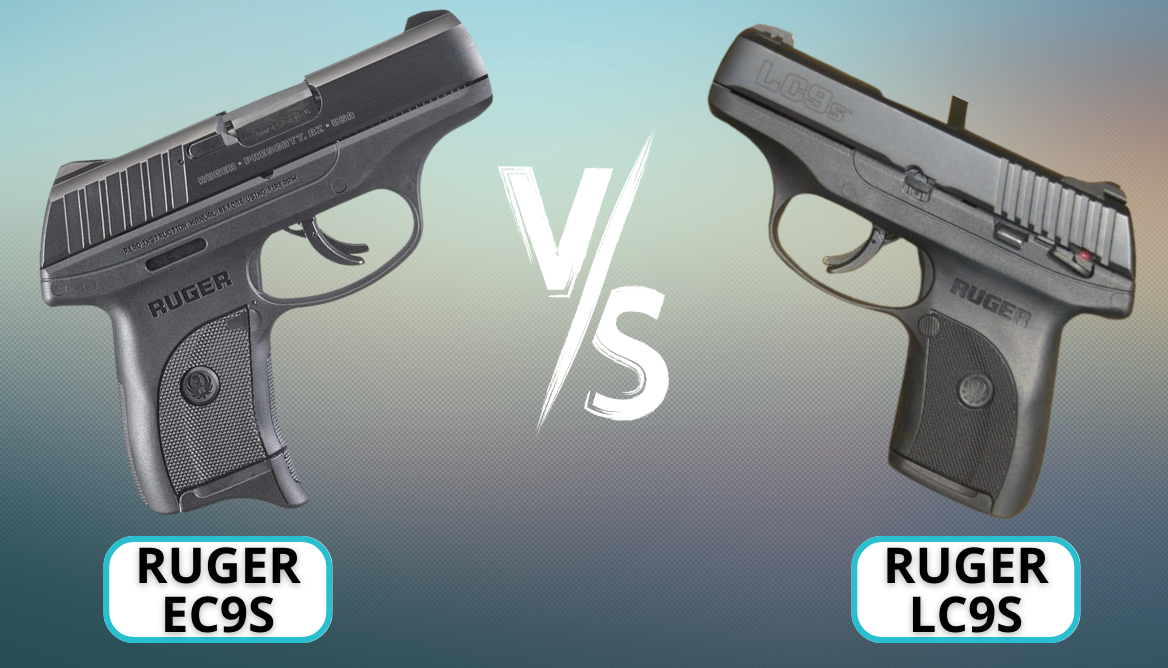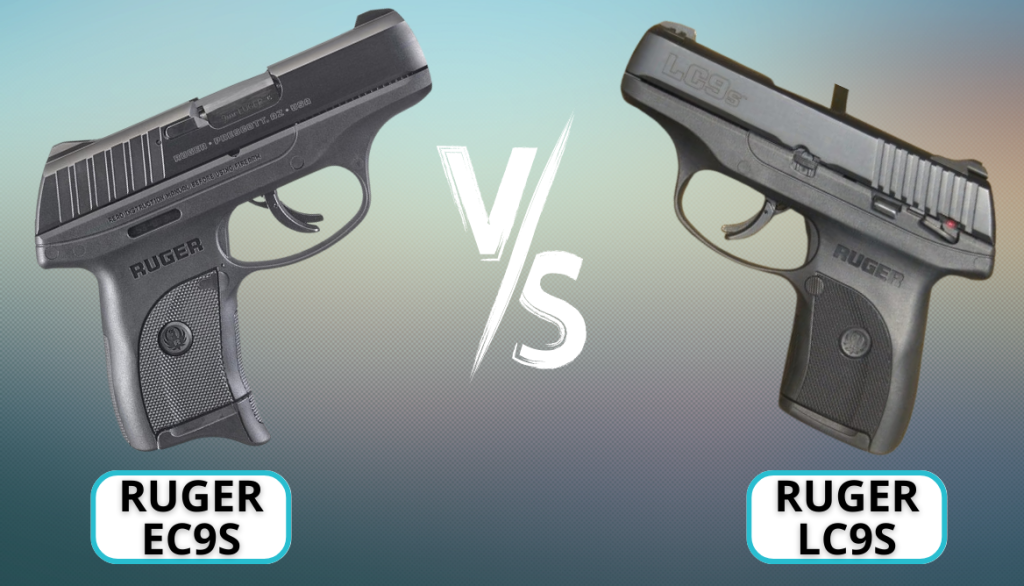 If you are unable to choose between Ruger EC9S vs LC9S, you are not alone. Picking up between the two can be difficult as both seem to be the same. But, don't worry we are here to help you with the selection.
These guns are polymer-framed and use the same 7-round same magazines. However, they also have some notable differences. Read on to learn how handguns compare in terms of their features, performance, and price.
So, which one of these pistols is the best choice for you? Let's find Out! front sight single stack manual safeties!
Ruger EC9S vs LC9S – Background
Ruger is a famous American gun maker that produces high-quality and affordable firearms, the EC9S & LC9S are two of their compact 9mm pistols for concealed carry. Let's take a closer look at each of them and see how they differ from one another.
First, we will review the EC9S, the more economical option. Then we will review the LC9S, the more customizable option.
Ruger EC9S: A Compact Handgun for Concealed Carry
The EC9S carry gun was launched by Ruger in 2017.
It has a simple and reliable design with a polymer frame and a black oxide finish on the slide and the barrel.
It also has a trigger pull, a loaded chamber indicator, and manual safety.
This gun also features integral sights that are low-profile and durable.
Ruger LC9S: A Concealed Carry Compact Firearm
This striker-fired is a compact and reliable gun that is designed for concealed carry.
It has a polymer frame, a steel slide with blued finish, and adjustable sights.
It features manual safety and a magazine disconnect safety.
It also has a striker block and a visual inspection port that provides additional safety features.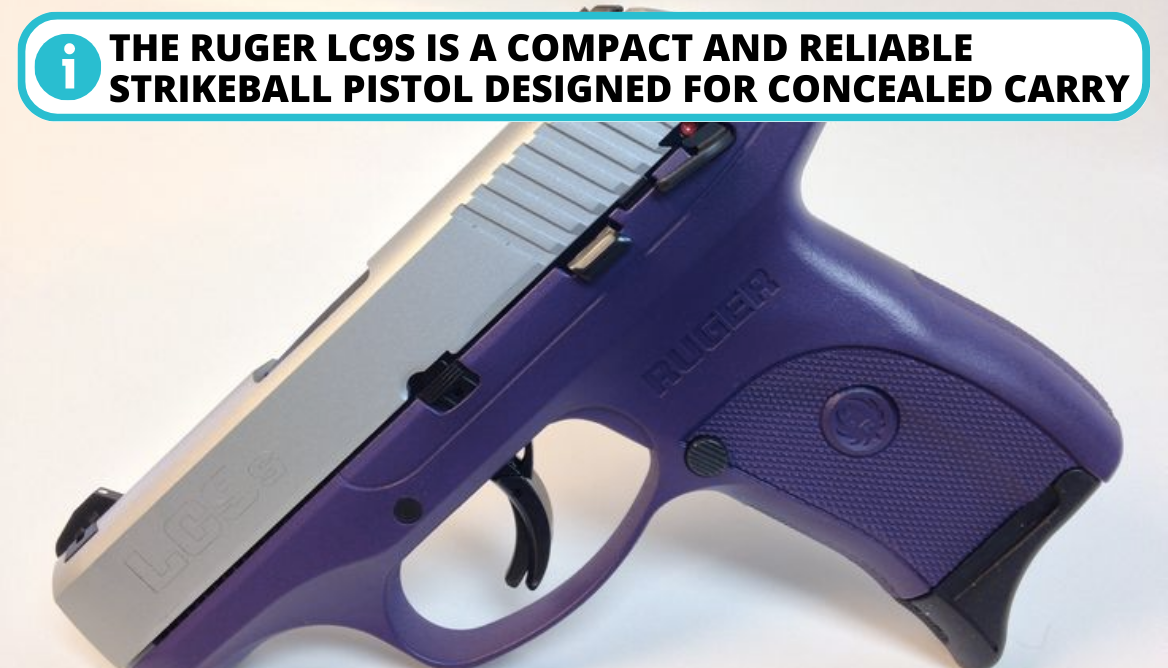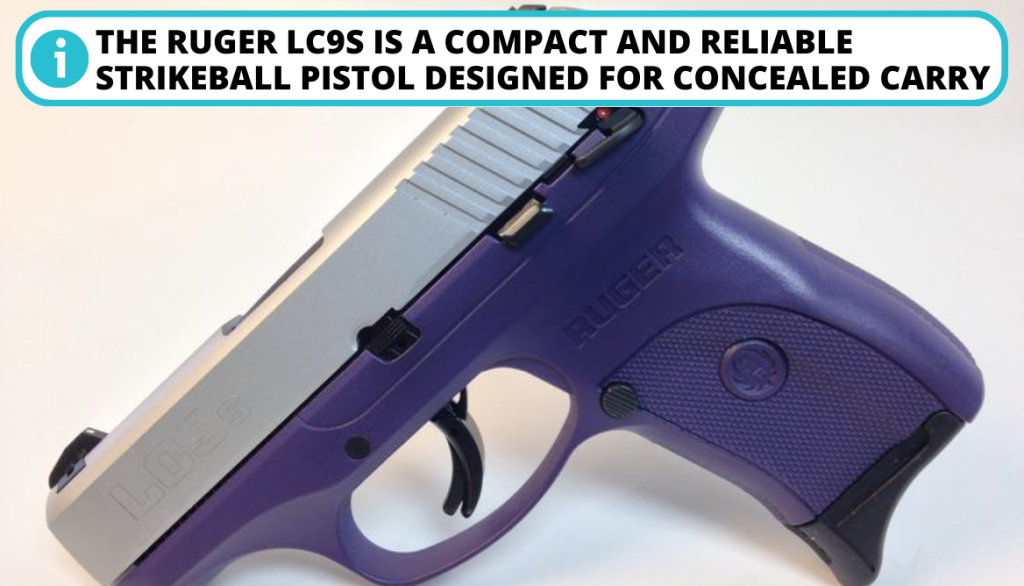 Ruger LC9S vs. EC9S: A Side-by-Side Comparison
These two distinct guns shares many features but they also have some differences that might affect your choice. To help you compare, here is a table of their different aspects.
| | | |
| --- | --- | --- |
| | | |
| | | |
| | | |
| | | |
| | Through-Hardened Alloy Steel | Through-Hardened Alloy Steel |
| | | |
| | | |
| | Black, High Performance, Glass-Filled Nylon | Black, High Performance, Glass-Filled Nylon |
| | | |
| | | |
| | | |
| | | |
| | | |
| | | |
| | | |
| | | |
| | | |
| | | |
| | | |
| | | |
| | | |
| | | |
| | | |
| | | |
| | | |
The Positives and Negatives Of Ruger EC9S
Here are some perks and downsides of the Ruger EC9S
Pros
EC9S Has a striker-fired mechanism that delivers consistent & reliable performance.
It enhances shooting accuracy and gives precision.
This gun has multiple safety features that ensure security.
Low–profile sights are installed for better target acquisition.
Can utilize a wide range of LC9 accessories to customize your gun.
Cons
Its controls are relatively rigid which may have an impact on ease of use.
The Positives and Negatives Ruger LC9S
Following are the pros and cons of Ruger LC9S:
Pros
Its sturdy construction ensures the reliability of the gun and manual safety.
Its design offers a comfortable experience while shooting.
This pistol provides the luxury of adjusting sights.
Can easily be disassembled, which allows it to be cleaned and upkeep regularly.
Cons
Not a very good option for larger hands because of its compactness.
In-Depth Ruger EC9S vs. LC9S Comparison: Exploring the Differences
Both of the models EC9S & LC9S have their own strengths that attract the attention of pistols enthusiasts. But upon careful comparison of various parameters we can find out the better choice for you.
Read on more to find out their various aspects:
1. Sights
Let's examine the sights on the Ruger EC9S and LC9S to understand the differences. The table below provides a comparison of their sight features:
When it comes to aiming there is a noticeable difference between both pistols:
The Ruger LC9S is equipped with adjustable sight that enhances aiming while the EC9S has a fixed sight that definitely doesn't provide any flexibility to the user.
On the other hand, the fixed aiming system of Ruger EC9S provides a consistent shooting experience. This design maximizes the user's comfort at the cost of the flexibility of LC9S adjustable sights.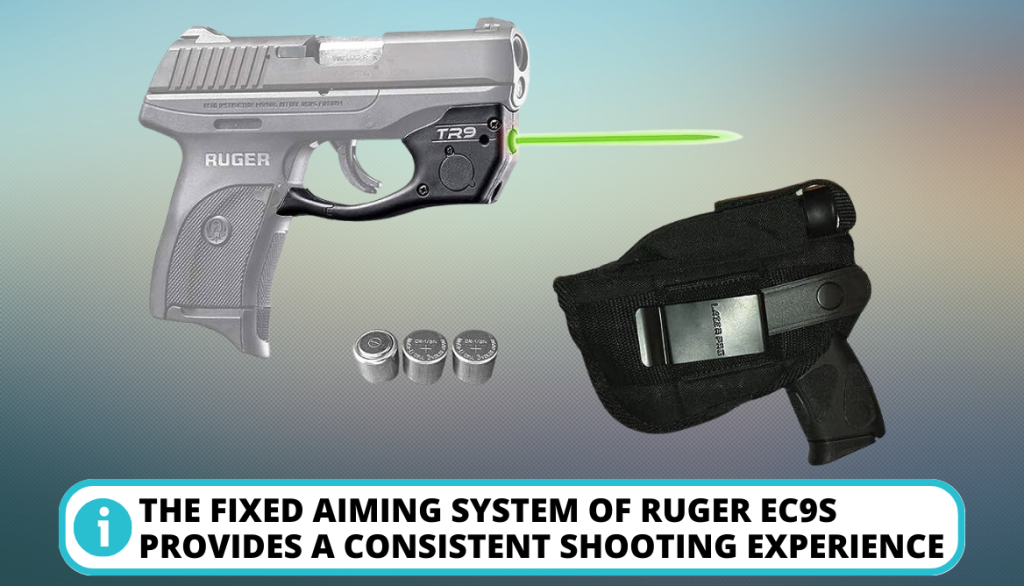 Winner: LC9S comes out to be a superior option in terms of the aiming ability of a pistol because of its adjustable sights.
2. Rounds
Let's take a close look at the ammunition capacity of both guns:
Both of the pistols have the same magazines. Their capacity is 7+1 rounds of 9mm which means one can have 7 rounds of 9mm luger in a magazine and one bullet in a chamber.
Winner: Due to the same size of magazines, this category results in a draw.
3. Trigger
When it comes to the trigger, both Ruger EC9S and LC9S share similar characteristics. Let's take a closer look at the table below:
| | | |
| --- | --- | --- |
| | | |
| | Striker-fired, short, light, crisp | Striker-fired, short, light, crisp |
Both the pistols share same trigger operation which is Dual-action only. However, the difference between the two guns will affect your shooting experience significantly.
LC9S trigger is a bit heavier than the EC9S which requires more finger strength and control. While the Ruger EC9S trigger is lightweight which makes it easy to pull.
Another difference between these two guns is the trigger reset. EC9S has a shorter reset than the LC9S, which means the EC9S trigger is responsive and will come back to its original position faster than the LC9S trigger. Thus the firing speed of EC9S is more than the LC9S.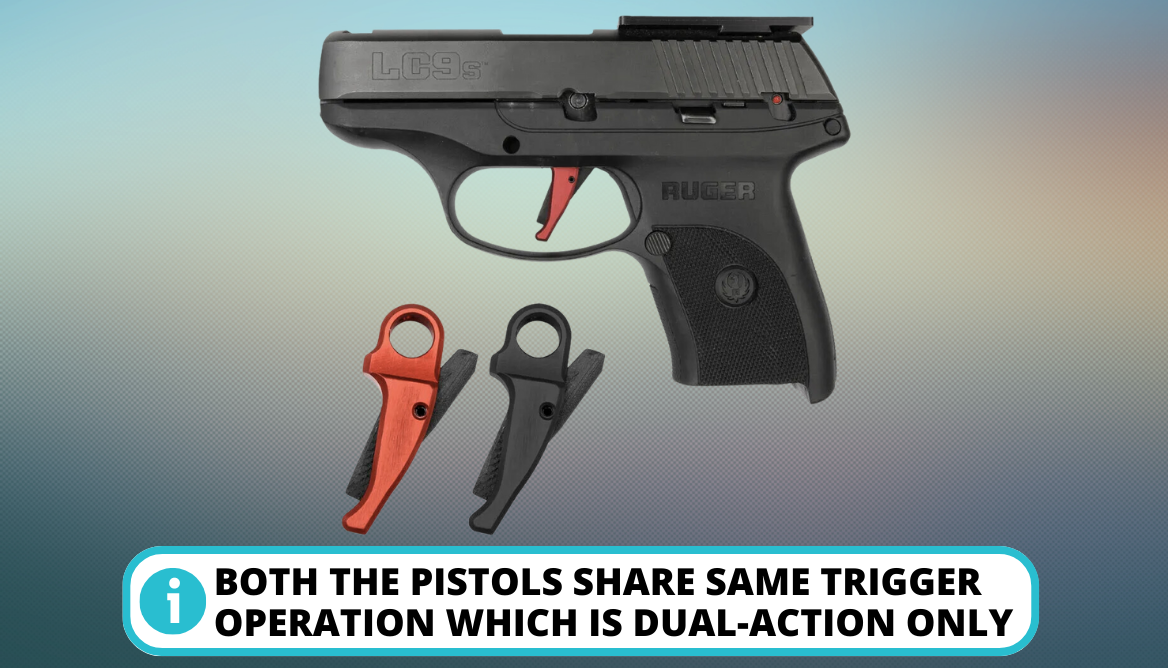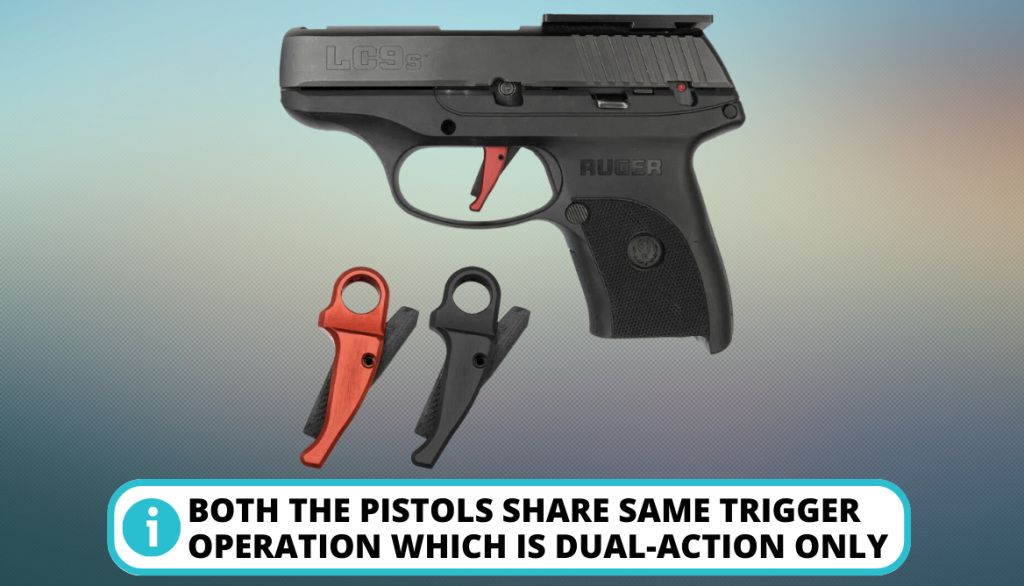 Winner: EC9S definitely stands better as its responsive trigger provides ease and a faster shooting experience.
4. Pricing
Here's a quick rundown about pricing:
LC9S is slightly pricier than its counterpart as it offers additional features like better-grade steel and finish.
In contrast, EC9S is budget-friendly. It is an attractive option for those who prefer affordability over customization.
Winner: The cost-effectiveness of EC9S makes it the winner again when compared to LC9S.
For further insights into gun deals, check out this helpful video.
5. Design
There is not much difference when it comes to the visual features of both firearms. But there are a couple of differences in their design that may affect your preference.
LC9S has a blued finish on its slide release and barrel while the EC9S has a black oxide finish which is not as effective against corrosion as blued.
LC9S comes with accessories like adjustable sights while EC9S has fixed ones.
Winner: LC9S takes the lead when it comes to the design of both guns.
6. Weight & Dimensions
The physical aspects of both firearms are almost the same. Listed below are the essential details:
If we compare them there is only one difference which is the weight of the firearms. LC9S weighs only 0.1 oz. less than EC9S which doesn't have any effect on the performance of the gun in any way.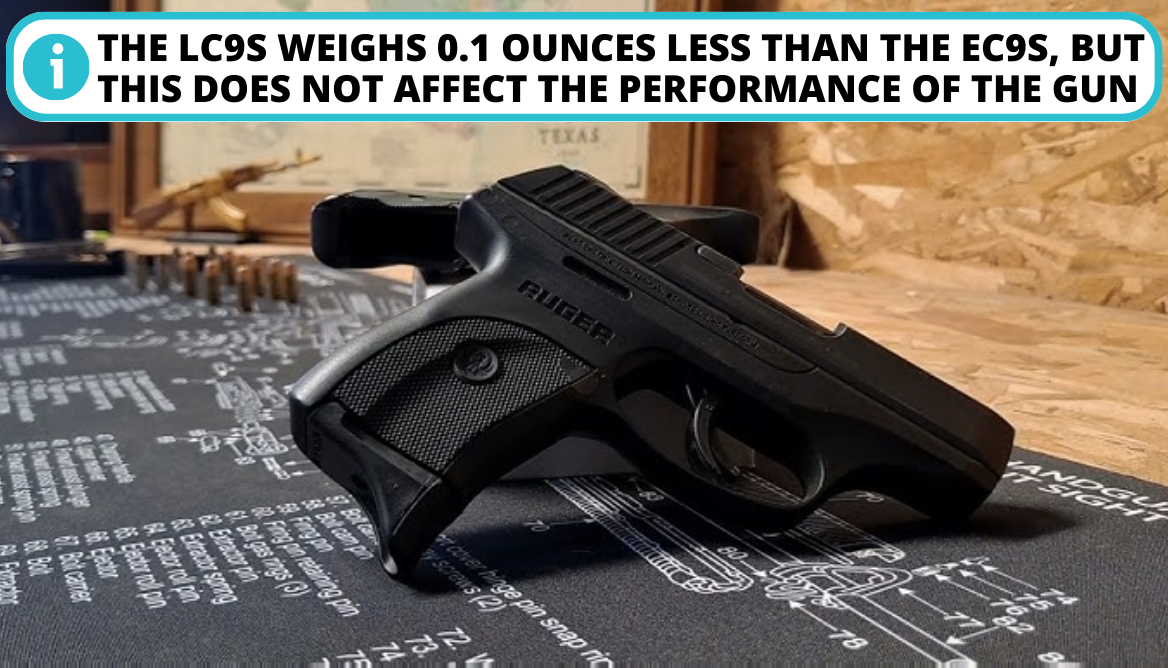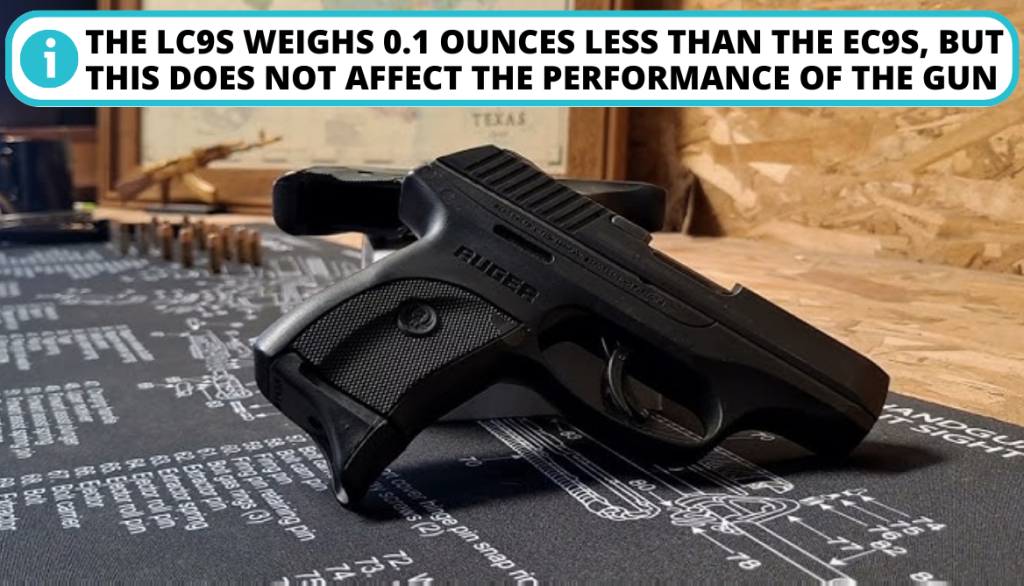 Winner: Based on our analysis, this specific category results in a draw.
7. Accuracy
Both the EC9S and LC9S showcase impressive accuracy, allowing shooters to feel their firing ability whether at a home range or a local range. However, it's important to be mindful of the aiming barrel issue on the EC9S, as it may significantly impact accuracy, regardless of the shooting location.
Winner: Both boast high accuracy but the Ruger LC9S gains a superior hand in this category as it doesn't have an aiming barrel issue.
Deciding Between Ruger EC9S and LC9S: Which One Suits You Best?
It is evident that both of these firearms have their own strengths and weakness. But the question arises here what do you want most?
LC9S: If you are interested in the additional features, you should go for LC9S. It offers better accuracy and has customizable sights that allow you to fine-tune alignment for different distances. The finishing of the LC9S is superior and will be more durable and better at corrosion resistance.
EC9S: On the other hand, If you are looking for a budget-friendly, lighter trigger and fast firing speed, Ruger EC9S is the best choice for you.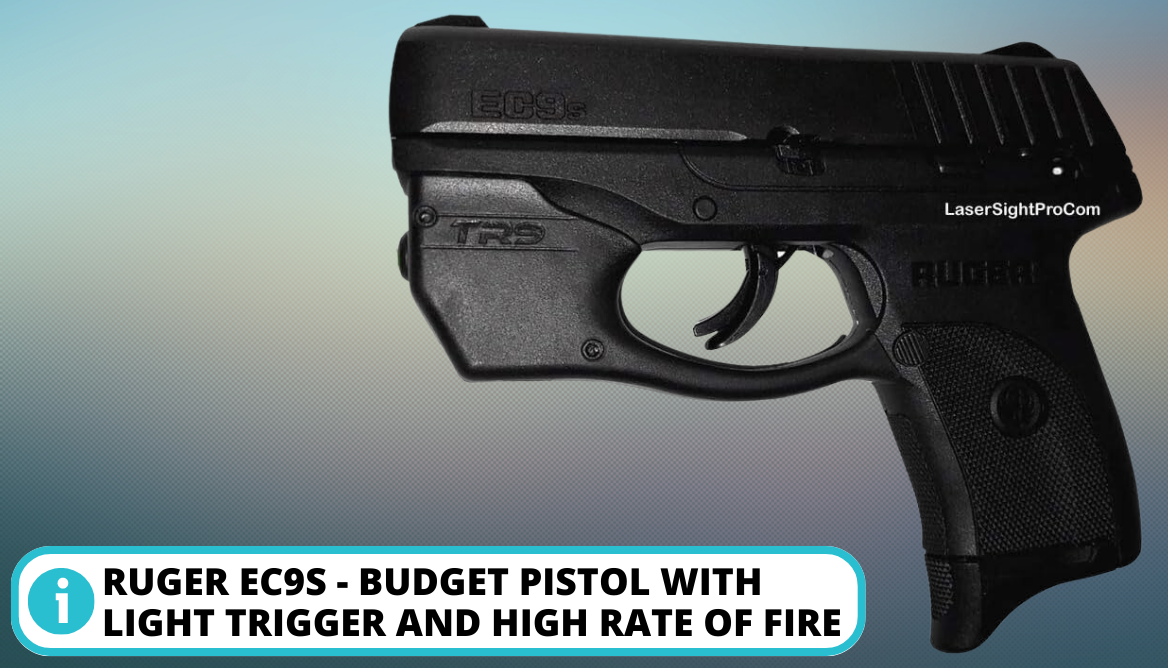 FAQ
What is the difference between EC9s and LC9s?
The difference between EC9s and LC9s is that the EC9S is more budget-friendly, and the LC9S offers adjustable sights while the EC9S has fixed sights.
Is the Ruger LC9s discontinued?
LC9S was discontinued by Ruger in 2019 and was replaced by Ruger EC9S. Although you can still find both the new and used LC9S from retailers and distributors.
What is the most powerful Ruger?
The most powerful Ruger handgun is the super Redhawk .480. It's a large-frame, double-action revolver.
Does LC9s have a safety?
Yes, the Ruger LC9S does have safety features. It is equipped with a thumb safety that helps to prevent any accidental firing.
Conclusion
When it comes to concealed carry firearms, the Ruger EC9S and LC9S are both great options to consider. Each has its strengths that make them compelling choices. It is equipped with a responsive trigger that will make the shooting experience smooth.
On the other hand, the LC9S offers adjustable sights, which is a great feature for those who like to customize their firearms. Additionally, the blued finish on the LC9S is superior and adds to its overall aesthetic appeal.
Take the time to handle and test both firearms to determine which one feels more comfortable and natural in your hands. So, which of these compact 9mm pistols will earn a place in your holster? Please make sure to leave a comment and inform us about your preferred choice!