Radical Firearms Problems: Customers Concerns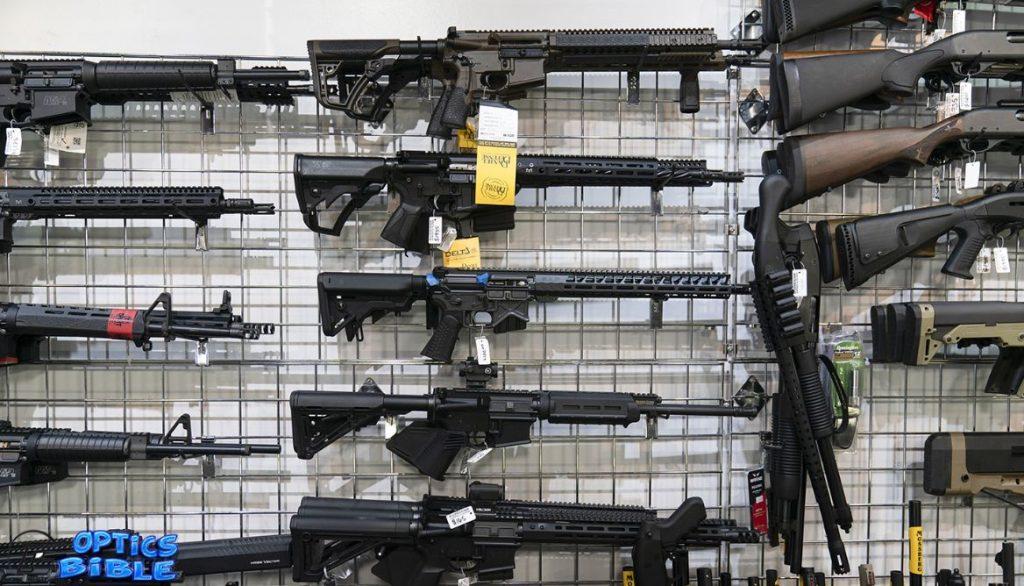 Are you considering buying a firearm but unfamiliar with radical firearms problems? Radical Firearms is a company that manufactures guns with great features. Established in 2014, the company's headquarters may be found in Texas.
The firm offers several weaponry for purchase, such as AR-15 and handguns. Moreover, all of the radical firearms items come with a lifetime guarantee.
It has been reported, however, that radical gun goods in 2020 caused some complications. This article covers customer service potential problems, poor quality control, and shipment delays with radical firearms. You should be aware of radical firearms problems if you're contemplating buying them.
Let's get it started and see whether to radical firearms or not!
Radical Firearms Review – Is It The Right AR-15 For You?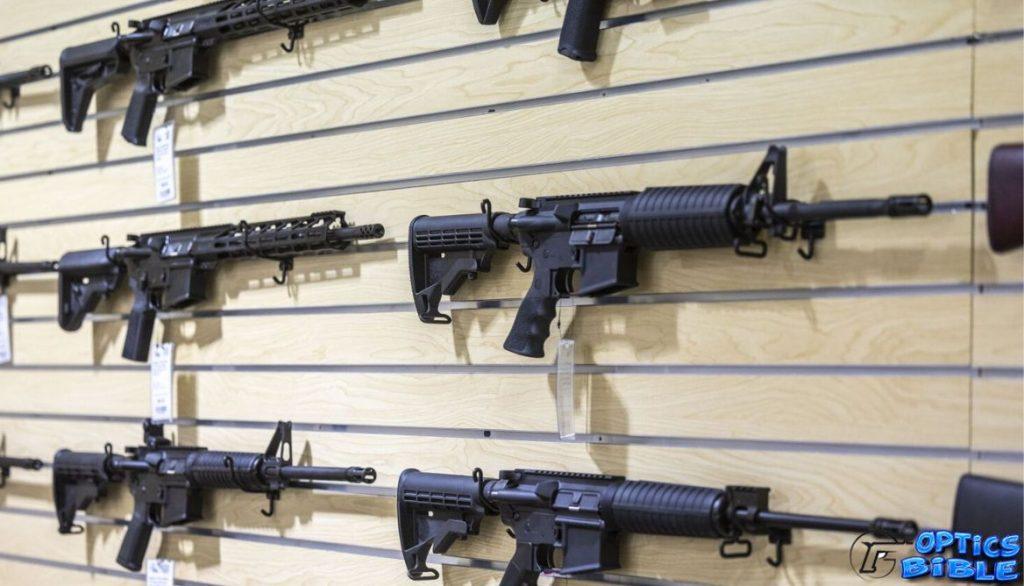 Rifles manufactured by Radical Firearms with an AR-15 design are reliable and inexpensive. They have an upper and lower receiver made from forged 7075 T6 aluminium, as well as newer seating and gas components. As an added bonus, they come with a limited lifetime guarantee that only covers the first owner.
These days, an AR-15 will allow you to do much damage for a little money.
And that's wonderful news because ARs aren't just popular; they're also safe, easy to use, quick, accurate, and a blast to fire rounds.
However, not every AR-15 is the same, and this is especially true of "budget" ARs.
Upper Receiver
The upper receiver made by Radical Firearms is a top-tier option for your AR-15s. Very sturdy Forged 7075 T6 aluminium, which is built to military standards, is used in its construction.
It's nice to see that, unlike some cheaper AR-15s, Radical Firearms uses a very sturdy aluminium in their uppers, forged 7075 T6.
Furthermore, the Radical Firearms FR16 comes with forward assist rounds and a dust cover.
Some cheaper AR-15s don't have these options, and some gun owners swear they never use them anyway, so maybe they're not essential to the AR design.
We find both of these features useful, and we prefer to have them installed on all of our AR-15s, so we must respectfully disagree with that assessment.
Finally, the M4 feed ramps included with the FR16's upper will make your AR-15's magazine feed more reliable, which is especially important if you plan on firing many rounds quickly.
You also get a rail for attaching sights or a red dot, a feature that's become standard on modern AR-15s.
Lower Receiver
Radical Firearms manufactures the highest quality lower receivers. They are made from 7075 T6 aluminium forgings and Type III anodizing. In addition to the magazine well, there is a release cover that meets military standards.
Shootability And Accuracy
The FR16's barrel is rather well-made, and the AR-15 platform is known for its precision.
Additionally, the free-floating rail that comes with this pistol lets the barrel shoot freely without interference, which typically results in increased shoot precision.
The FR16 is a dependable AR-15, and its mid-length gas system (as opposed to a carbine-length system) makes it rather smooth to shoot.
Bolt Carrier Group
Despite the fact that Azimuth Technology is rumoured to produce BCGs for Radical Firearms, the company doesn't disclose much information about the manufacturers of its components.
In that case, the BCG that comes with your AR-15 is top-notch and low on money.
We can confirm that the BCG on the FR16 has a full-auto profile and a melonite finish.
The bolt and carrier are both made from 8620 Tool Steel and case hardened, and the bolt is inspected with a magnetic particle detector for any cracks or weak spots.
So, we think the BCG you get with the FR16 is sturdy and well-made as a whole.
Radical Firearms Customer Service and Problems
Recently, there have been many issues with radical firearms. Multiple reports of defective products and severe injuries have emerged from customers just in 2020. It's common knowledge that radical firearms products are infamously prone to cracking and malfunction without caution.
It's important to be aware of these risks before buying a radical firearm. Some radical firearms may not be worth the potential dangers they pose.
The potential for unintended injury is a major concern when it comes to radical firearms. Numerous people were reported seriously injured in 2020 due to radical firearms product lines.
One man was shot and killed when his gun went off while he was trying to clean it. These incidents are occurring with alarming frequency, and this is very worrying.
It's common knowledge that radical firearms products are highly questionable. It's not uncommon for them to malfunction suddenly, putting everyone's lives in danger.
Furthermore, radical firearms customer service is typically terrible. It can be challenging to get assistance from the manufacturer in the event of a gun malfunction.
Overall, it appears that radical firearms are not worth the trouble they cause. You should be well aware of the dangers if you consider purchasing one of their products. It's not wise to put yourself in harm's way to test out a gun that might not even fire.
Who Makes Barrels for Radical Firearms?
Uncertainty in shot placement is a common issue with radical firearms. This is because they come from the infamously mediocre barrel-making company Green Mountain. In fact, a large number of socom barrels have been replaced with radical firearms due to reliability and potential problems.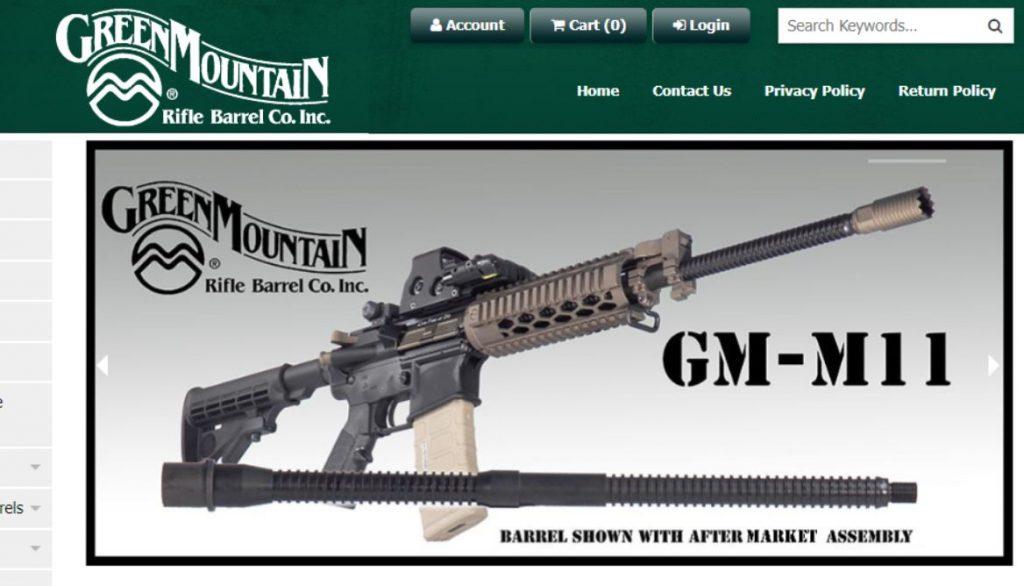 Poor customer service is yet another widespread issue with radical firearms. Customers have patiently waited for their orders to be processed by the company, and some have never received them. In many cases, consumers who do manage to get in contact with radical firearms customer service report being given a hard time and dismissively.
Knowing these risks is essential if you are considering purchasing a firearm with radical features. But if you do decide to buy a reliable rifle, it's important to do so responsibly and inspect the radical firearm barrel thoroughly before using it.
Are Radical Firearms Made in the USA?
The United States does not produce radical guns. It is essential to investigate the origin of your firearms since the vast majority of radical firearms come from China.
There have been complaints that radical firearms companies suffer from quality control issues and do not meet American gun buyers' expectations regarding safety and performance.
Do Radical Firearms Have a Lifetime Warranty?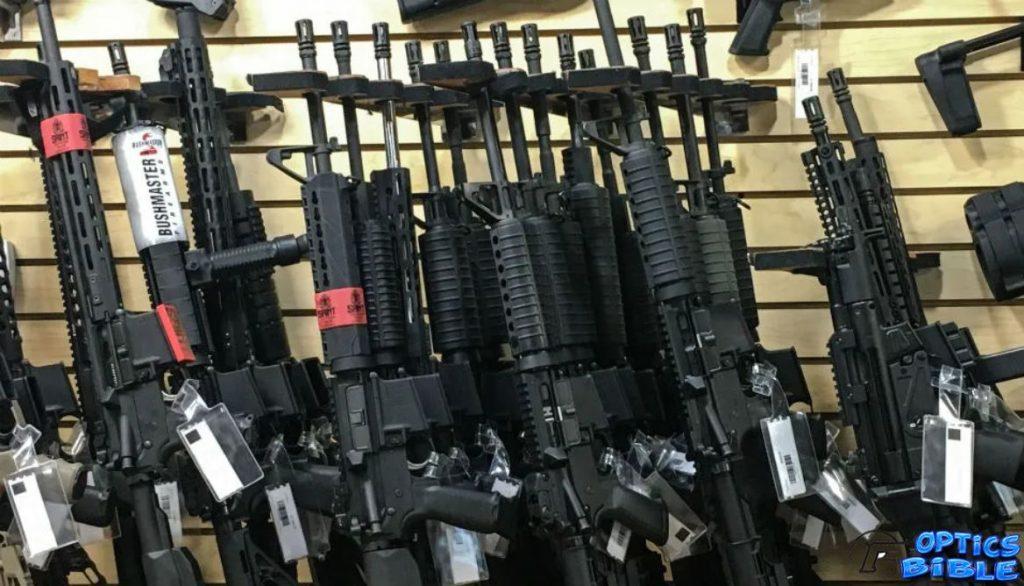 There is a lifetime guarantee on a radical firearm, but you should be aware of a few issues. Customers complained about a variety of potential problems with radical guns in 2020. Shipping delays, potential problems with quality control, and poor customer service were all factors. You should be aware of these issues if you're considering buying a radical firearm.
One buyer complained that a malfunctioning component was included with their extreme pistol. Contacting customer care informed them that the part was a "wear and tear" item and hence not covered by the lifetime warranty.
The client thought they had been misleading about the radical firearm scope of the lifetime warranty and was unhappy with the response they received.
Another buyer said they could not get in touch with anyone at radical firearms. They claimed to have left many messages but had heard nothing back. Like the other buyer, this one was dissatisfied with the performance of their radical pistol. Not as precise as they had planned, according to their assessment.
You should be aware of these issues if you're considering buying a radical firearm. Perhaps another company's products and services might better suit your needs.
Is the RF-15 Good?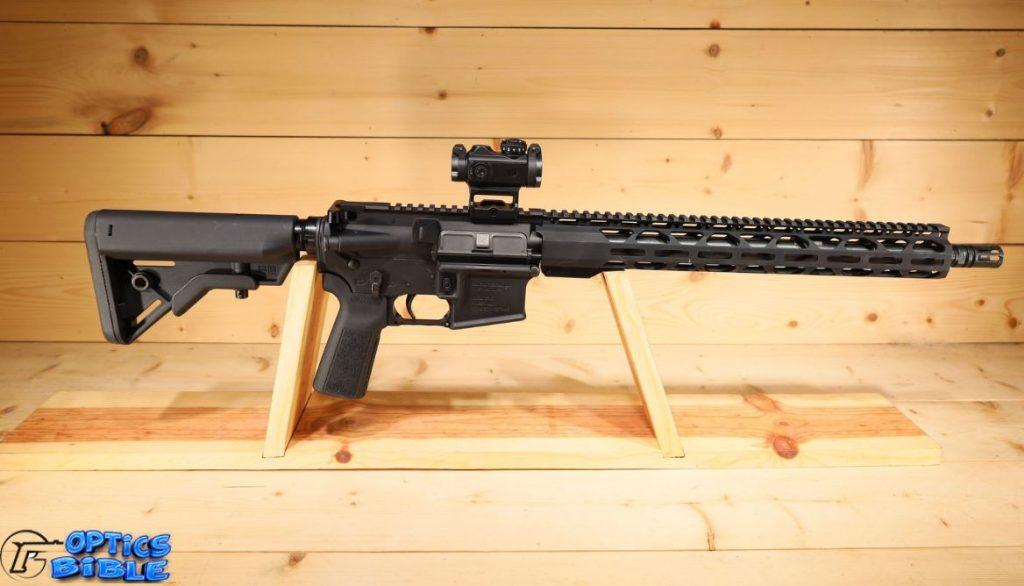 Even though Radical Firearms has just recently entered the AR-15 market, its affordable guns have caused a stir.
Their best-selling RF-15 model has received positive feedback for its reasonable pricing and reliable operation.
Before you go out and buy one of these firearms, though, there are several extreme rifle issues you should be aware of. Three major complaints have been lodged about the RF-15 rifle.
To begin, the RF-15 rifle has reportedly suffered from poor quality control. Rifles with mismatched components and magazine release have been a particular source of dissatisfaction for certain buyers.
This is something to think about if you're thinking of purchasing an RF-15 since it might cause issues in the long run.
Second, the RF-15's trigger has a reputation for being sensitive. It has been reported that the trigger is either too light or too hefty, making it hard to pull smoothly. It's easy to see how this may be a serious issue for anyone trying to fire correctly.
Last but not least, the RF-15's magazine release has proved faulty. The magazine release may be too stiff for certain users, as mentioned by reviews. Obviously, this can be a huge pain if you need your weapon to respond quickly.
So, what does this all boil down to? The RF-15 from Radical Firearms is an affordable variant of the AR-15 that shows promise.
However, you should know about certain AR-15 quality control difficulties before you buy one. Some users also have trouble with the trigger and magazine release.
The RF-15 is an excellent option for those who are ready to take a chance on a low-cost AR-15. There are, however, better choices if you're in the market for a trustworthy gun.
Radical Firearms Problems – FAQ
Are radical firearms reliable?
Radical Firearms are reliable and reasonably priced. They have an improved gas system quality, mid-length barrel, and minimalist stock made from forged 7075 T6 aluminium. Aside from being well-liked for their dependability, these guns barrel also come with a limited lifetime guarantee that only covers the original owner.
Does Radical Firearms have a lifetime warranty?
Products featuring the Radical Firearms name or logo are covered by a limited lifetime guarantee for as long as the original purchaser owns the item. This guarantee is non-transferable. Products sold by Radical Firearms are guaranteed to be free of flaws in both materials and assembly.
Are radical firearms mil-spec?
Created by The Radical Firearms, A high-performance AR-15 rifle known as Milspec employs MIL-STD upper and lower receivers in addition to the 15″ RPR free float rail system for improved accuracy issues, keeping your hands cool, and providing you with plenty of quality storage for AR-15 attachments.
Conclusion
To sum it up, all radical firearms are not a good choice to buy when it comes to safety and quality control due to minimalist stock. However, if you are considering affordability, then they are definitely your go-to option.
Have you had any experience with radical firearms before? If yes, then what radical firearms problems you faced and what was the biggest benefit you got from it? We will love to hear about it in the comments section below!