3 Best 11mm Dovetail Scope Rings Review & Buying Guide 2023
The dovetail rail system is used by a lot of firearms experts to mount scope rings and other accessories. Rails come in different types and dovetail is one among them. The remaining two are weaver rails and Picatinny rails.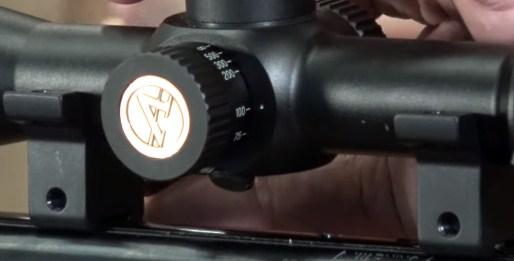 The dovetail rails come in different sizes and types. Depending on the manufacturer, the size and the type may vary. However, the options are limited in a few types. They are 3/8 (9.5mm) 11mm, 12mm, 13mm, 13.5mm, 14mm, 14.5mm, 16mm, 16.5mm, 17mm, and 19mm. 
Among all these, the 11mm and the 3/8, also known as 9.5 are the most popular. According to the sizes, there are a lot of dovetail scope rings available in the market which are used to mount a scope. Some are good and some are the best. 
Today, we are going to share with you 3 of the best 11mm Dovetail Scope Rings that we think to excel in the competition. With the added features and functionalities while ensuring accuracy, these scopes are excellent nonetheless. 
Good news for the 3/8 dovetail rail users and some of them are the best 3/8 dovetail scope rings too. So without wasting, let's see which tops the list. 
Comparison Table 
| | |
| --- | --- |
| Name  | Features  |
| Modkin 1" Dovetail Scope Rings | Construction: High-Quality Aluminum  Fit: Dovetail, Weaver & Picatinny  Configuration: Hollowed Out Size: 1 Inch  Profile: Medium  Screws: 5 on each ring  Recommended for hunting  Easy to use |
| CVLIFE 1'' Dovetail Scope Rings for 3/8'' or 11mm Dovetail Rails | Construction: Durable Aluminum  Fit: 11mm or 3/8mm Dovetail  Size: 1 Inch  Profile: High  Tape: Built-In  Designed for .22 Caliber Rifles or Airgun  Ensures adjustable alignment  |
| Talley Rimfire Rings for CZ Scope Mount | Construction: 7000 Series Aluminum  Design: 1 Piece/Fixed  Size: 1 Inch Profile: High & Low  Designed for .22 Caliber Rifles  Ensure no misalignment and loose connection  Highly durable and rigid construct  |
3 Best 11mm Dovetail Scope Rings 
#1. Modkin 1" Dovetail Scope Rings
Looking for the best Dovetail Scope Ring? Well, Modkin got you covered. On our list of the best 11mm Dovetail Scope Rings, they take the top spot with their do1" Dovetail Scope Rings. Made from high-quality aluminum, these rings are handcrafted to aid any avid shooter. 
Designed to fit any .22/Airgun rail, these are in the range of medium profile. Besides, any 1" scope tube will seamlessly within these rings. The rings are designed to satisfy any shooting fantasies or hunting needs you may have. No wonder why this is one of the best 11mm dovetail rifle scope rings ever produced. 
Highlighted Features: 
Constructed from high-quality aluminum 
Also designed to fit Picatinny & Weaver rails 
Hollowed out configuration
Comes with built-in pads 
Excellent for any 1-inch scopes 
Medium in profile 
Features 1 clamp screw and 2 clamp screws on each side 
Ideal for long shooting hunting adventures 
Main Features: 
Serve the Hunters Instinct: 
If you are a hunter, they are the perfect scope rings for you. From any long to medium ranges, the performance they serve is unrivaled. Furthermore, it doesn't matter what kind of attachment rail you have, weaver or Picatinny, it will just fit. An excellent offering for the hunters as not everyone is fond of weaver rails, and vice versa. 
In addition to that, we all know how stressful hunting can get. The stress is not just on you, but on your gears as well. These scope rings are made of high-quality aluminum, making them sturdy enough to withstand any storm. In comparison with other scope rings, these will last much longer. 
Hollywood-out Design: 
Unique to these rings is the hollowed-out design. There is a gap between the rings and the bottom of the base. In addition to allowing heavy-duty materials to be clamped, they offer additional features.
Ease of Usage: 
Pads are another great feature of scope rings. They are installed as well. In some ways, pads are like tapes, but better. When pads are applied to scopes, they ensure that they are protected from damage. Also, pads help the scopes stay in place. Fewer adjustments mean an easier life. More time for you to hit the target! 
 Ensure Repeatable and Accurate Alignment: 
The alignment of these rings is quite simple. Part of this simplicity is due to the number of screws they include. These rings each include six screws. Two are for the rail, and four are for the scope. That level of adjustment makes it much easier to align the scope exactly the way you want. 
What is a dovetail scope ring?
Rings that are designed to fit any dovetail rail are often called dovetail scope rings. Rails can be categorized into three types, and dovetails are among them. Accessories are mounted on dovetail rails for additional benefits and functionality. 
Will Picatinny fit a dovetail?
Unfortunately, no. Picatinny rails scope rings will not fit any dovetail rail. Each type of rail is different; hence the mounting system is also different. 
What size scope rings do I need for a 1-inch tube?
A 1-inch scope ring is needed for any scope with a 1-inch tube. Scope tubes and rings should have matching diameters. For example, 30-mm scope rings won't fit 1-inch scope tubes. In order to do so, you'll need 30mm scope tubes. 
#2. CVLIFE 1'' Dovetail Scope Rings for 3/8'' or 11mm Dovetail Rails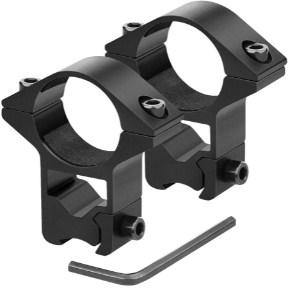 CVLIFE make their presence on our list of best 11mm Dovetail Scope Ring on the second spot. Specially made for .22/Airgun, these 1'' Dovetail Scope Rings are crafted with the hands of the masters. Are they as good as the Modkins? Maybe no, but very close! However, if you are looking for 11mm dovetail 30mm scope rings, this is not something you need. 
Any scope that is within the 1 inch or 25.4 mm range, will fit perfectly with these scope mounts. Besides, these come with tapes that are prebuilt. As a result, the quality of your scope of the ring will not get damaged. Furthermore, there are two rail cramp screws to ensure that your scope will remain intact no matter what. 
Highlighted Features: 
Meets the specifications of the 3/8'' or 11mm dovetail mounts 
Specially designed for the .22 or any Airgun 
Comes with 2 rail camp screws along with 2 scope clam screws 
Supports any scope within the range of 1 inch (25.4 mm) scope tube 
Pre-built tape inside; prevents from marring 
High in profile; 0.8 inches above the dovetail
Main Features: 
Widely Compatible: 
Take a break, as these scope mounts are highly compatible. If you have a  3/8'' dovetail, these mounts will fly with performance. In addition to that, the 11mm Dovetail rails will fit as well. The fit will be perfect of course. 
In addition to the rails, these scope mounts will support scopes with a maximum tube diameter of 1 inch. If you're not a long-range shooter, this totally makes life easier for yourself. Unfortunately, any 30mm scope wouldn't fit with these pieces of excellence. But that's not the end of the world. 
Built-in Tape: 
Tapes are excellent when keeping the scope in place. We all know about the vibration that creates during each and every round. Well, that is not ideal for the scope to remain well adjusted, is it? Tape is the product you need at that time. 
Fortunately, with these mounting rings, that is not something you need your head to think about. Because here's the good news, it comes pre-built. As you need to do is mount the scope and start blasting. Did you know that tape protects your scope from scratches? Well, now you know. 
Excellent Precision: 
Precision is what made us fall in love with these mounts. It is just excellent. The tapes we just talked about earlier do an exceptional job at keeping the scopes well-adjusted as well. Since the recoil will not lead to problems, precision remains excellent. Additionally, sliding is not an issue. 
Adjustable Alignment: 
Alignment can be a big issue with scope rings. Especially, when precision is a millimeter away. However, these scope mounts somehow excel in that area too. Aligning these scope mounts can be difficult. But just wait to see how it works out. The final result is much sweeter than the adjustment itself. 
#3. Talley Rimfire Rings for CZ Scope Mount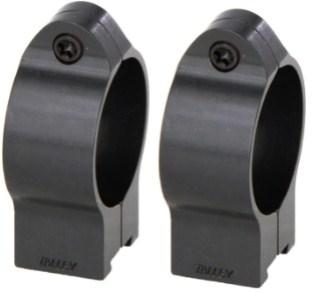 Coming at third is a fine piece from the Talley. Their Rimfire rings are so wonderful that we couldn't not but include them. Designed exclusively for any 22 caliber rifles to rock them, they add extra performance to your arsenal. However, they work best with CZ Scope Mounts. Looking for 11mm dovetail 30mm rings? A version of this is available. 
These mounts are the perfect piece to withstand any stress. There's no need to worry about thousands of rounds damaging these one-piece rings! Even though they're rigid, they're quite lightweight. No loose connections, no misalignment, these rings are ideal for any endeavor.
Key Features: 
Constructed from 7000 series alloy 
Designed for .22 caliber rifles 
No joint Design; rigid construction 
Ensures no misalignment and loose connection issues 
Performs much better than the steel rings 
Comes in two sizes – 1-inch High & 1-inch Low 
Main Features: 
Premium Material: 
While most of the scope rings are made from steel. Talley thought the concept differently. As a result, these rings are not made from steel but alloy. Yes, it is understandable that the aluminum is softer than steel, however, not the 7000 series. 
700 series is well known for the durability they provide. Besides, the material is also CNC machined. This ensures the precision is to the peak. Therefore, the chances of misalignment and losing connection will not be your headaches. 
No Joint Design:
Another unique feature of these rings is that they come in one singular part. These vertically-styled rings are, in fact, an exception to the usual two-piece designs. They minimize the maintenance quite highly. 
Besides, two-piece designs are notorious for losing their alignment. Hence, often adjustments are required, which is quite painful. However, this one-piece design solves the issues drastically. 
Lightweight: 
Steel is much heavier than aluminum. The weight of your entire setup can dramatically increase if the scope ring is made of steel. It won't be an ideal attachment if your endeavor is full of running. Using alloy ones would be an excellent choice. 
Your rifle will not gain much weight when you use Talley Rimfire Rings. Their lightweight design makes them easy to carry. Isn't jumping and running easier this way? Some scope rings can be extremely heavy, especially the steel ones. These can add a great deal of additional weight to your rifle which can affect your mobility. 
Can You mount scope rings on a CZ 455?
Yes, you can mount scope rings on a CZ 455. You will require a rail to mount your rings. Talley's Rimfire Rings for scopes are excellent rings for mounting scope rings. Appreciated for their rigid and durable design, these rings are very reliable. 
How big is the CZ 457 scope tube?
The size of the CZ 457 scope tube is 30mm. With the help of any 30mm scope ring, you can mount this on your rifle perfectly. 
Are the CZ 457 rings 11mm Dovetail aluminum matte?
Made from aluminum, the CZ 457 Rings are indeed matte. These mounts are medium in height and come in two pieces. Available in two diameters, 1-inch and 30mm, these are exceptionally good. 
How big is the Weaver rail on a CZ 455?
In terms of dimensions, the weaver rail complies with MIL-STD-1913. As a result, this can be clamped to any dovetail rail with a width of 11mm. 
Does CZ make scope rings?
Among the scope rings on the market, CZ makes some decent ones. Among their most popular models, the CZ 457 and the CZ 455 are the most common. In terms of public acceptance, however, the CZ 512 has gained more acclaim. 
Does Talley make good scope rings?
The quality of scope rings from Talley is exceptional. Their rings are known for their rigidity, which has earned them huge popularity in the community. Experts highly regard these scope rings for their quality and durability. The Talley Rimfire Rings for CZ Scope Mount their best one so far, and this is excellent. 
How To Mount a Scope on 11mm Dovetail Rail-Avoid scope mounting mistake

LONSEL Dovetail to Picatinny Rail Adapter 11mm Dovetail to 21mm Picatinny/Weaver Rail Convert Mount 
If you are looking for an adapter to convert your 11mm Dovetail rail to a 21mm Picatinny or Weaver Rail, look no further. The Dovetail to Picatinny Rail Adapter 11mm Dovetail to 21mm Picatinny/Weaver Rail Convert Mount from LONSEL is an excellent product. 
The converter is useful when working with different types of rifles. In certain situations where it may not be necessary to buy different types of rails, a converter can come in handy. You can convert your 11mm dovetail into a 21mm Picatinny or Weaver rail by using this converter. No additional rails are required. 
Main Features: 
High-Quality Material: A very durable aircraft-grade aluminum alloy is used to manufacture this converter. Using an anodized hard coat finish, LONSEL has enhanced durability further. Without a doubt, this converter will stay with you no matter how rough the ride is for a longer period of time. 
Easy to Use: The installation of this adapter is a breeze. The converter simply needs to be attached and twisted with the attached Allen wrench. Be sure the screws are tight so that there is no shaking. No matter how good your accuracy is, a shaken mount can miss your target by a fraction of an inch. 
9 Slot of Weaver Rail: Nine slots of weaver rail are provided with this converter. Mounting many scopes, red dots, and other accessories is possible with this. This provides an addition to what you already have with your rail. Something like this is always convenient. 
FAQ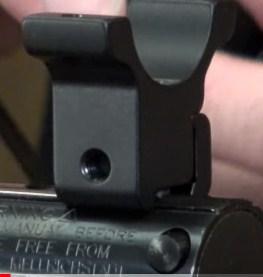 Is lapping scope rings really necessary?
To use with some scope mounts, lapping provides enhanced performance. Surface contact between the ring and the scope tube is improved by lapping. Besides, lapping also ensures that there is proper alignment between the scope rings.  
Lapping, on the other hand, is not mandatory. Lapping, however, is recommended by experts since it will result in better performance. Wouldn't it be nice to shoot with more accuracy? Lapping may give you the edge that you've been looking for years. 
Are 11mm and 3/8 dovetail the same?
No, 11mm and 3/8 dovetail are not the same. They differ in quite distinct ways. When it comes to the 3/8-inch dovetail, the measurement is done across the bottom of the dovetail. The 11mm dovetail is measured differently. Across the top of the rail is where the measurement is taken. 
When using the wrong dovetail rail, you will notice misaligned contacts either on top of or underneath the dovetail. When the right dovetail is used, all to connecting points will have a perfect connection. This will ensure no shakes are interrupting with your accuracy. 
Is there a fixed ring mount for an 11 mm dovetail?
For the 11mm dovetail, there are several fixed ring mounts available. While most of them are decent, there are a few that are excellent. Sun Optics USA Airgun 1″ FIXED Ring Medium 11mm Dovetail is one of the best ones.
Fixed mounts are also known as 1-piece mounts. The name comes from the amount of piece available in the ring, which is only one. As being one singular piece, these are easy to align and also the adjustment doesn't get misaligned quite easily. 
Do you need a scope for an 11 mm dovetail?
If you want to enhance your accuracy, the need for a scope is unquestionable. A scope gives the shooter the utmost precision needed. Without a scope, the shooter is limited to a closer range, which may cause him trouble when the target is out in distance. 
However, to mount a scope, mount rings are needed. You cannot mount your scope directly on your 11mm dovetail. To hold your scope as securely as possible, there are a number of great scope rings available for you. 
Which is the best 1-inch scope mount?
The market is filled with a plethora of great 1-inch scope mounts. Most of them will provide you will a nearly similar range of benefits and functionalities. However, Modkin 1" Dovetail Scope Rings shines the most in the competition. 
What makes these rings unique is the purpose for which they were made. Each of these rings is made keeping hunters in mind. Because of this, they are loved by hunters all over the world. In addition, they have a hollowed-out design that provides added convenience. 
Can an 11 mm dovetail be used on a rimfire rifle?
It is possible to use 11mm dovetails on rimfire rifles. Besides rimfire rifles, this rail can also be used with air rifles. Some of the centerfire rifles (mostly for sports and tactical shooting) can also rock this rail. 
What is a dovetail scope ring?
Dovetail scope rings are rings that hold scopes on a dovetail rail. Due to their ability to hold multiple accessories, dovetail rails are extremely popular. This includes scope rings, which are a common accessory. 
If you want to use a scope, you can't mount it directly to a dovetail rail. A scope ring is used for that purpose, which needs to be mounted. The scope can now be mounted on this ring to be used while shooting. 
Do I need low medium or high scope rings?
The height of your scope depends on how close your objective lens is to the barrel. Set your scope mount low or medium if you wish to keep your lens close to the barrel. However, this may not always be possible. 
Your eye line may not appear above the scope's centerline when it is above your visual line of sight. In this case, you should choose a higher scope mount. The purpose of doing this is to align the centerline of your rifle scope into alignment with your eye line. 
Do scope rings affect accuracy?
Yes, as much as the scope. It is not the scope that is improving your accuracy. The rings are providing the same share of convenience when hitting the right target. Many beginners make this mistake. 
No matter how well you shoot, if your scope mount is faulty or unsteady, you are going to miss the target. Additionally, high-powered scopes will not be able to deliver their full potential. As a result, you should consider scope rings equally important as scopes. 
How tall is a medium profile dovetail scope?
Dovetails with medium profiles have a dimension of 15mm. This is the distance from the top of the trail to the bottom of the scope ring. The measurement can also be mentioned at 0.6-inch. 
How are scope rings mounted on a Marlin XT?
To mount scope rings on a Marlin XT, you need to have a rail to attach those. For that reason, a weaver rail can come in handy. Instead of weaver rail, you can also use dovetail or Picatinny rail. There is no right or wrong choice. 
What kind of Mounts do I need for a 12 mm dovetail?
For any break barrel rifles, 12mm dovetail rails are used. These are specially designed to fit the break barrel rifles. These rails feature a recoil grove which is very handy. 
The Contessa Pair of Rings for Rifle with Dovetail Rail 11/12 mm is an excellent pair of mounts for your 12mm dovetail. One plus point is that this can also act like an 11mm rail, which is very convenient. 
How tall are dovetail rails on a rifle?
Dovetail rails can come in several lengths. The most common ones are the 11mm and the 3/8-inch ones. The ⅜-inch ones are also known as 9.6mm. Whenever someone is looking for a dovetail rail, these are the ones that will be suggested to him. 
Apart from these two, dovetail rails can come in 12, 14, 13.5, 14, 16, 16.5, 17, and 19mm. Depending on what type of rail you want, you should buy your rail. For example, the 12mm dovetail rails are specially designed for break barrel rifles. 
Conclusion 
Day by day the demand for 11 dovetail rail rings is increasing. And for this reason, the number of available rings is increasing simultaneously. However, how many of them are good? 
Consider taking our advice and buying any of these products we have suggested. Don't make yourself fall into the trap of false marketing and getting a bad product. Our list of the best 11mm dovetail scope rings is chosen after an intensive test. 
Besides we have also included two which are also the best 3/8 dovetail scope rings. Take advantage of this opportunity to purchase the best scope ring, 11mm scope rail that suits your needs and uplift your shooting skills.