.25-06 vs .243: Best Shooting Companion For 2023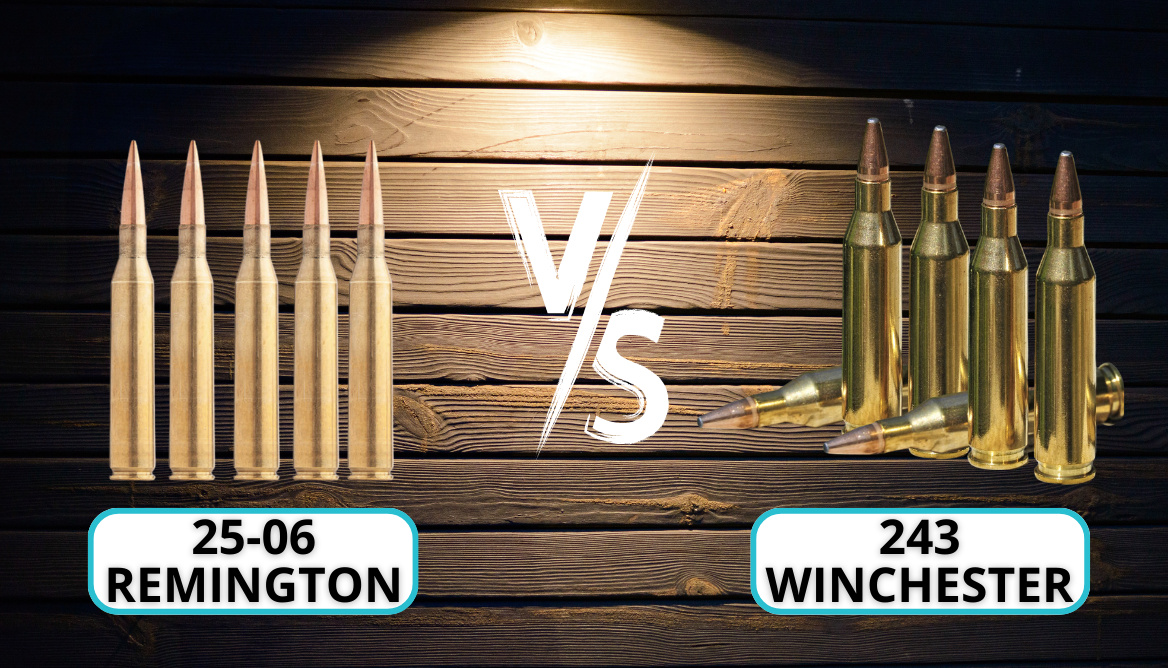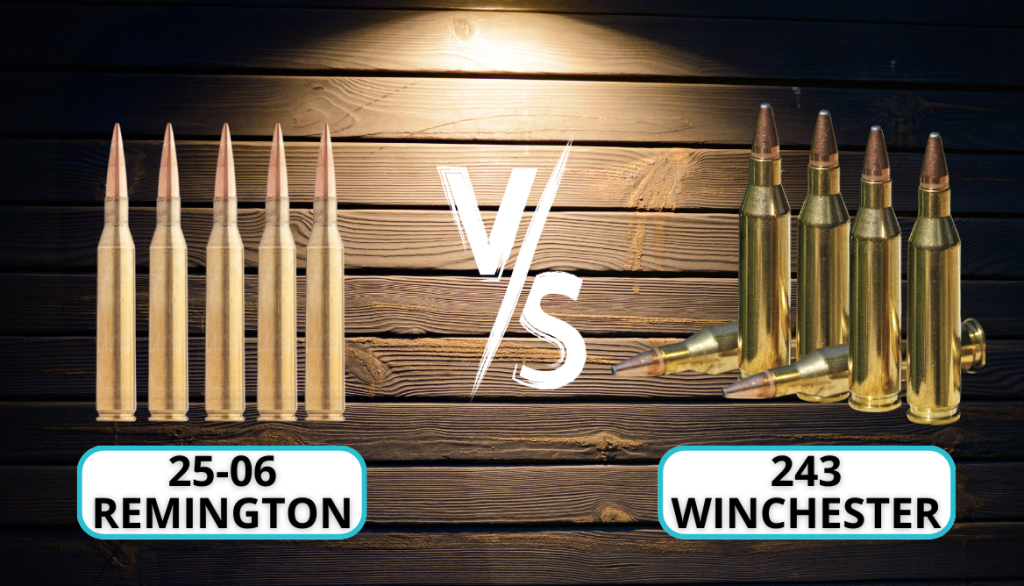 Are you struggling in selecting the best one between 25-06 vs 243? Choosing one among these two can be a challenging task as both types of ammo offer unmatched advantages considered crucial for hunting by shooters. Don't worry, we are here to help.
Read on to learn the specs, cartridge comparison, best caliber, the suitable bullet for deer hunting, and more. Let's get started!
25-06 vs 243: Quick Review
The 25-06 and .243 have amazing performance in terms of recoil. Comparing the bullet weight, firearm load, and powder charge grains presents a comparison that can be calculated.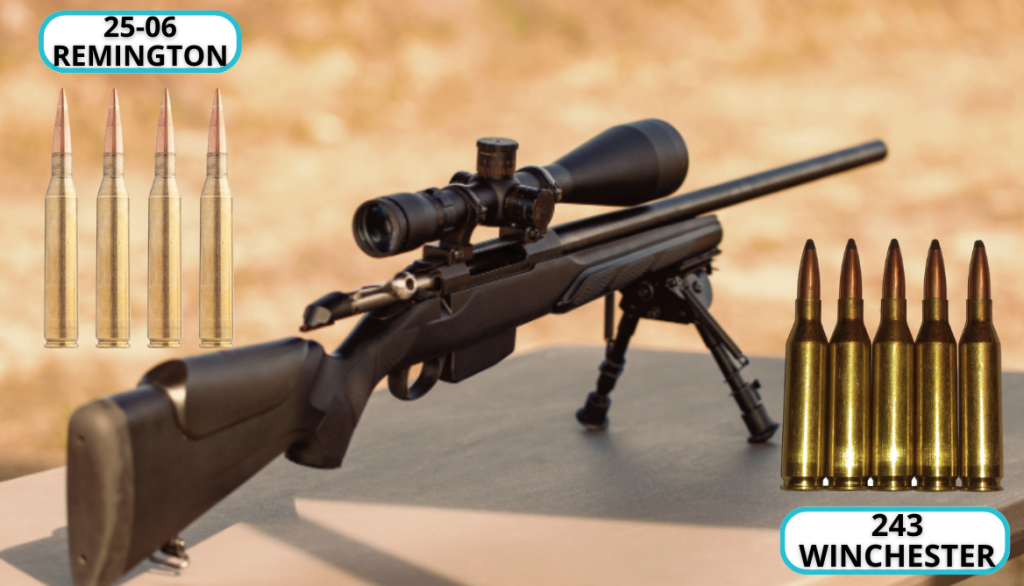 The table below shows the statistics of two different rifles that were used to test the rounds. Let's have a close look at the findings!
| | | | | | | |
| --- | --- | --- | --- | --- | --- | --- |
| | | | | | | |
| | | | Barrett Fieldcraft 24″ bbl | | | |
| | | | Barrett Fieldcraft 24″ bbl | | | |
| | | | Barrett Fieldcraft 24″ bbl | | | |
| | | | Sako 85 Carbonlight 24.375″ bbl | | | |
| | | | Sako 85 Carbonlight 24.375″ bbl | | | |
| | | | Sako 85 Carbonlight 24.375″ bbl | | | |
.243 Winchester and .25-06 Remington: Velocity, Bullet Weight, and more!
Comparing the velocity of both rounds shows that they are somewhat equally matched. But, this gap broadens when the muzzle energy is taken into account.
The 25-06 is dominating this section. Even though the 25-06 factory ammo weighs more it still outperforms the .243 with ease. Below is a table that further solidifies these statements with pieces of evidence. Let's take a look at it!
| | | | | |
| --- | --- | --- | --- | --- |
| | | | | |
| | Hornady American Whitetail | | | |
| | | | | |
| | Winchester Ballistic Silvertip | | | |
| | | | | |
| | | | | |
| | Winchester Ballistic Silvertip | | | |
Comparative Analysis of the .243 Winchester vs .25-06 Remington Ammo
Comparing the ballistics details of the .243 and 25-06 you can understand the differences between the both. Also, on close inspection, it can be noted that they are similar in some areas while differing in others.
For example, velocity is quite similar while the energy has a wide gap. Let's take a look at these factors in the table below more accurately!
1. The Velocities of the Rounds
The .243 Winchester has a 3180 feet per second (fps) and the .25-06 Remington has a velocity of 3120 fps.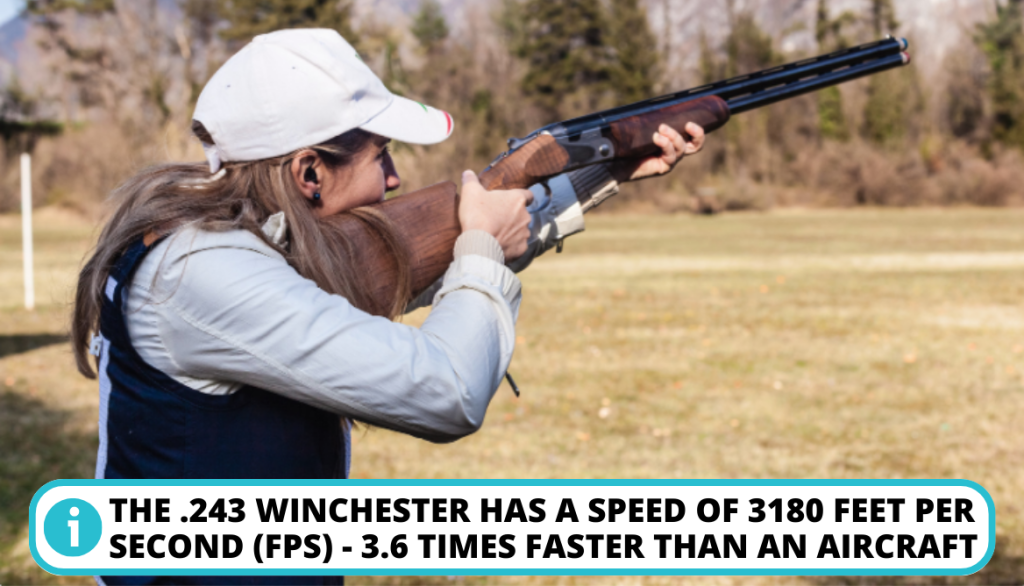 This means that the .243 is 3.6 times faster than the plane while the .25-06 is 3.5 times speedier. Although the difference is negligible it counts a lot while target shooting or hunting.
Winner: The .243 Winchester triumphs in the velocity category!
2. Energy Levels of the Ammunition
Muzzle velocity can be defined as the energy required to raise a weight of one lb at a distance of one foot.
The .243 Winchester round has an average muzzle energy of 1950 ft-lb
The .25-06 Remington round has an average muzzle energy of 2360 ft-lb when used in a rifle.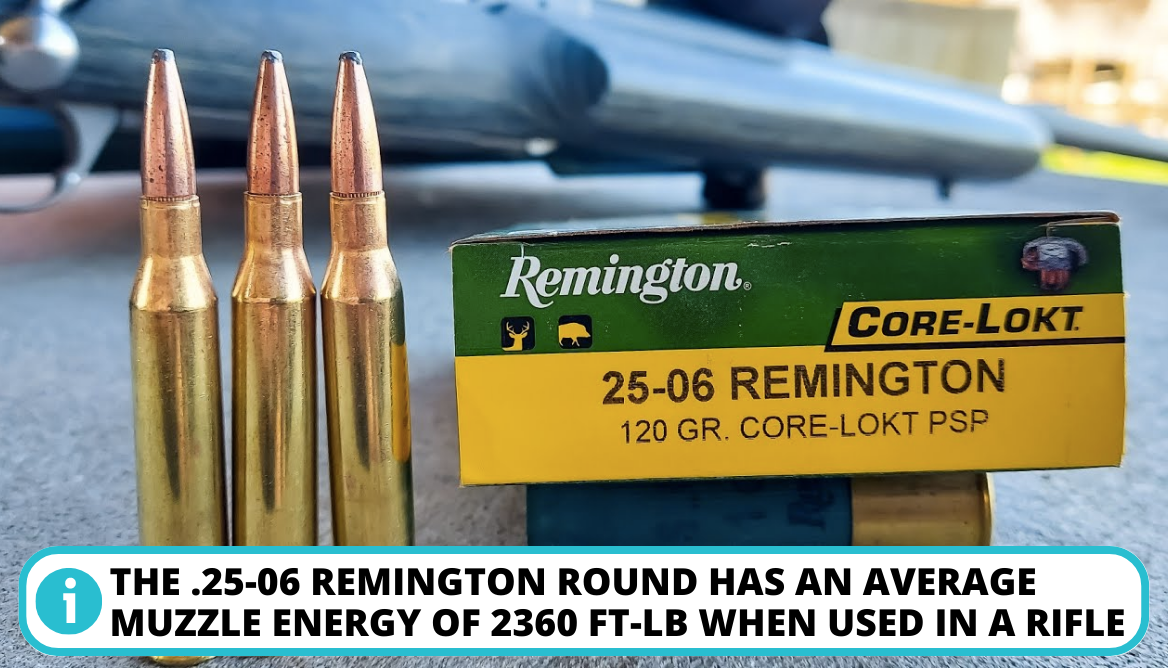 All hunters consider a higher muzzle velocity for more stopping power. Consulting ballistics information before choosing the type of firearm and ammo you want to use can help a lot. In this case, The .25-06 Remington has an advantage.
Winner: The .25-06 Remington takes the lead with higher stopping power and it is the right bullet for your gun!
3. Understanding the Ballistic Coefficient
When you compare the .243 and the 25-06 in terms of ballistic performance especially categorizing them in three-grain type velocities. Readings of 3,230 ft/s (100 gr), 3,000 (115 gr), and 2,990 ft/s (120 gr) suggest that the 25-06 will easily retain its energy and velocity.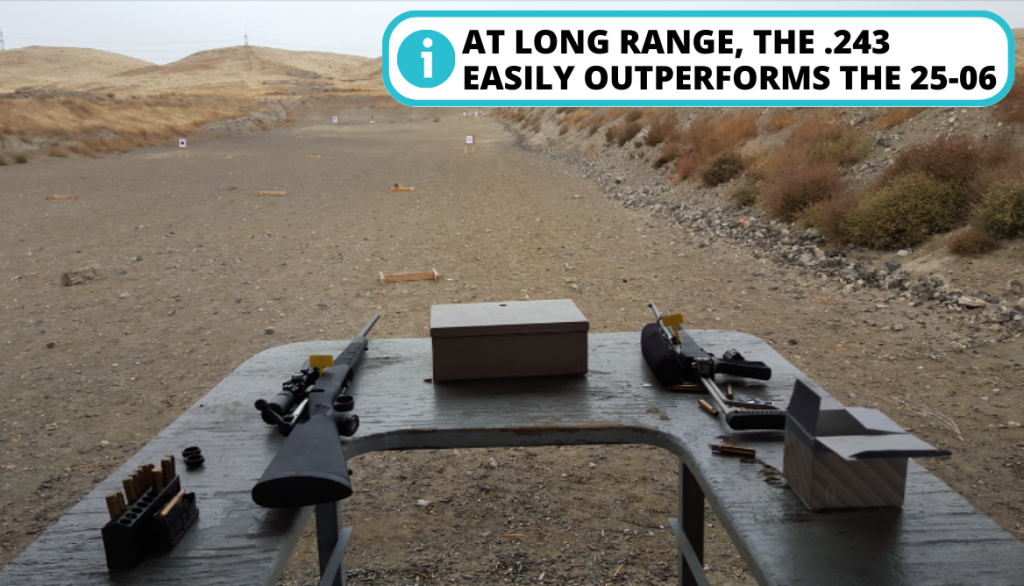 A higher bullet coefficient offers better performance in long-range target shooting. Miraculously, the .243 has a lower bullet coefficient but it covers this weakness with its high velocity. Therefore, on a long-range, the .243 outperforms the 25-06 with ease.
Winner: The .243 wins with its amazing high-velocity performance!
4. .25-06 vs .243: Let's Find Out the Best For Deer Hunting
Deer hunting is considered a fun and big game among shooters. If you are hunting deer then both calibers are best suited. But, if you dive deep into the specs and technicalities, you will observe differences.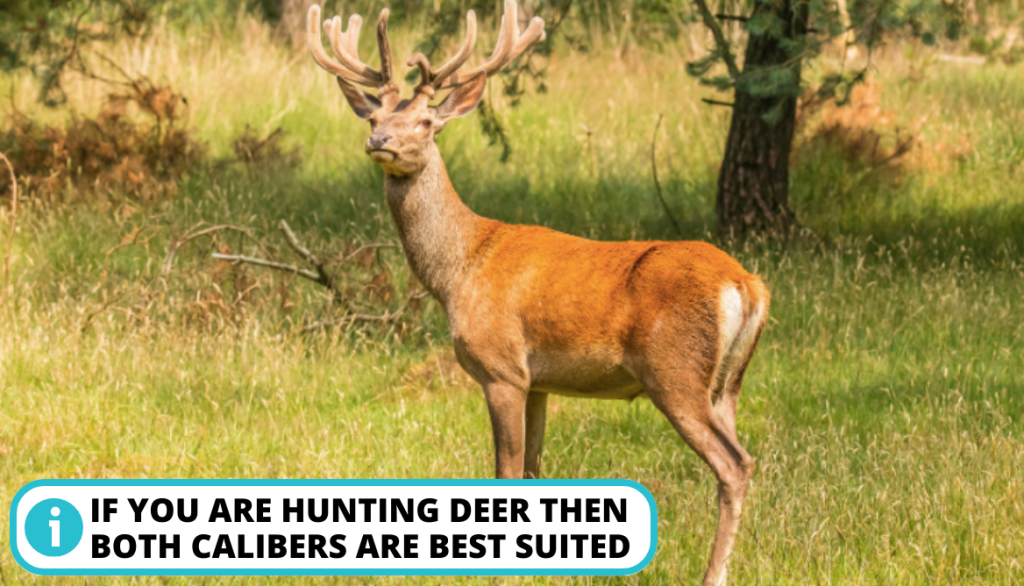 A powerful round, the .25-06 offers muzzle blast, and recoil. The .243 Winchester has a balanced and long-range target shooting advantage. It can cleanly put down a deer even if it is used by a beginner hunter. Plus, you have various grain options that are compatible with different rifles.
Winner: The .243 is the winner with more accuracy and less recoil making it an outstanding choice for deer hunting!
For more insights, check out this amazing video.
Expert Recommendations and Tips
Making up your mind in choosing between the .25-06 and .243 for your big (deer, elk, etc) or small game (coyotes, rabbit, etc). Here are some tips that will help you make informed choices. Let's dive in!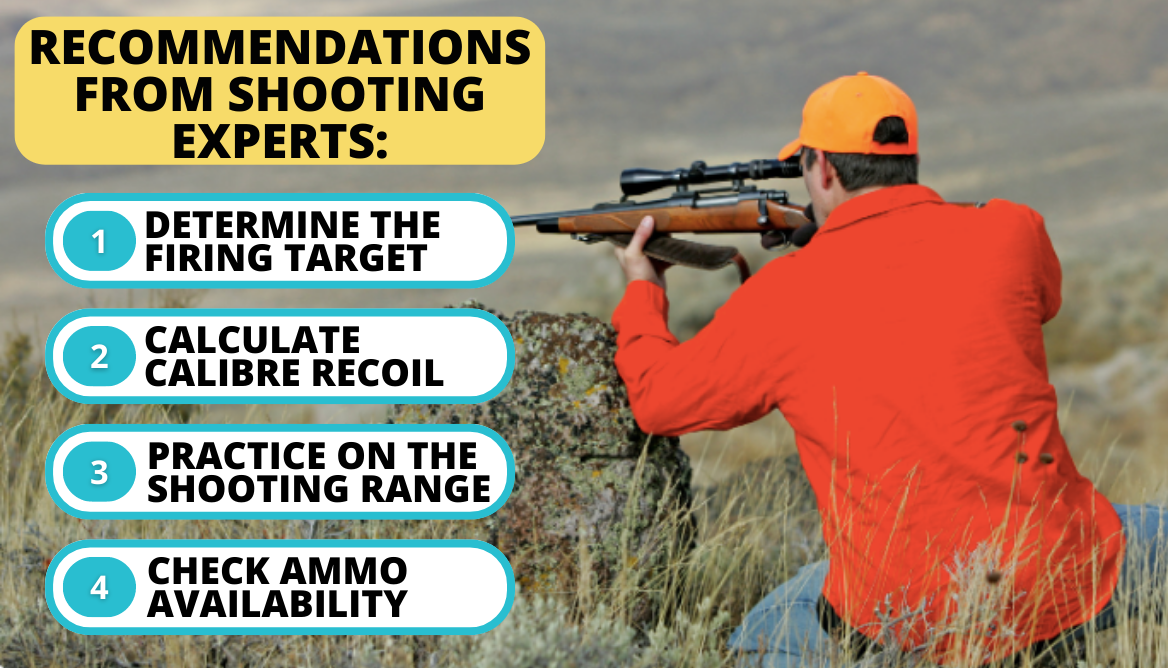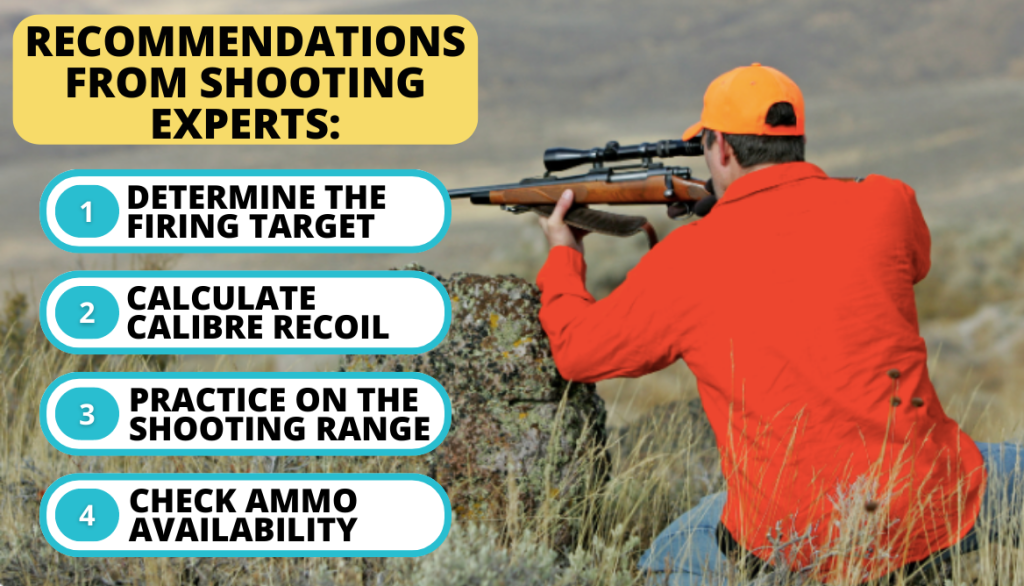 Shooting Purpose: For what purpose are you using the powerful calibers? Hunting or target practice? If you are going hunting then consider a deer rifle that can chamber the preferred deer caliber. And if you are going at a shooting range then consider a long-range ammo type instead.
Calculate the Recoil of the Caliber: The powder capacity and bullet weights contribute to the amount of recoil you will experience while firing the rifle. Always consider the caliber that you can handle with ease in terms of recoil.
Practice on the Shooting Range: Are you a gun enthusiast who loves visiting the shooting range? Then practicing with your favorite rifle on a shooting range can make things easier. The felt recoil, the weight of your rifle, and the ballistic coefficient impact a lot on the performance of the ammo.
Check Ammo Availability: Scout the market and ensure that the ammo was available a few years back and it is still readily accessible in the local gun shops. Also, consider factors such as effective range, terminal performance, and if it can be hand load after you shoot it on a range.
25-06 Caliber: Why is it so Good?
As a flat shooting caliber, the 25-06 is one of the best choices for hunters who specialize in long-range target shooting or deer hunting. The accuracy and low recoil make this caliber ideal against deer, elk, and varmints.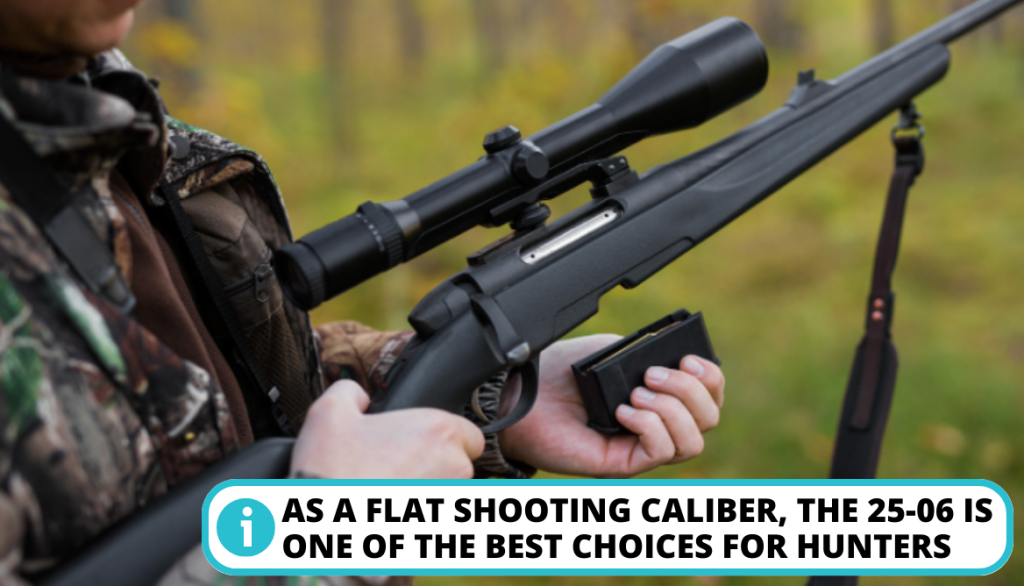 The 25-06 is your best pick if you have been looking for a caliber that offers a seamless balance in:
Power,
Trajectory,
Range.
.243 Caliber: What is it Best Suited for?
The .243 Winchester is a caliber that is well-known as an all-rounder among hunters. You do not need to carry two different rifles for different hunting situations.
This ammunition offers versatility for taking down smaller game and medium-sized including:
Verdict: Which One is Better?
The .25-06 and .243 ammunition are both considered ideal choices for hunting small (varmints) or medium-sized (deer) animals. However, if you are in different situations such as a close or long-range scenario then it can be a changed outcome while using these calibers.
The .25-06 Remington delivers more stopping effect and muzzle energy.
On the other hand, the .243 Winchester has less recoil and offers a flat trajectory making it ideal for long-range target shooting or hunting.
If you ask us, we will hail .243 as the final winner based on the comparison.
FAQ
Is a 243 better than 2506?
The 243 has a lower ballistic coefficient than the 25-06. But, it compensates with its high velocity. The 243 can easily sustain the energy and trajectory on long-range shots better than the 25-06.
Is a 25-06 a good caliber?
The 25-06 is known as a better caliber for its medium-sized performance meaning that it is excellent for hunting deer and antelope. With a moderate recoil and powerful kinetic energy, it performs exceptionally well.
Is a 243 Winchester a good cartridge?
The 243 Winchester is a good cartridge as a tactical round. Various factors such as ballistic coefficient, average recoil, and seamless feeding from a detachable magazine are the notable qualities of this caliber. Aside from this, it dominates in a variety of powder options and factory-loaded caliber for hunting.
Is a Remington 243 good for varmint hunting?
The Remington 243 is good for varmint hunting and excels in taking down medium targets. Especially for beginner and young hunters with a recoil-sensitive shooting style. High speed and excellent ballistics ensure that a flat shooting experience is achieved.
Is a 6mm Creedmoor better than a 243?
The 6mm Creedmoor is without a doubt better than the 243 as it has 7% more energy at the muzzle and also delivers 27% more energy at the 500 yards mark compared to the .243 Winchester while being shot from a hunting rifle.
Conclusion
In short, target shooters and hunters select the 25-06 Remington or the .243 Winchester solely according to the scenario they want to use the caliber. For hunters, who prefer more stopping power during big game hunting they would prefer the 25-06.
But, stealthy and long shots from a rifle are best suited with a .243 Winchester. A smart choice would be to test both to know your preference.
Which type of caliber do you use during your hunting experiences? Let us know in the comment section!