Savage Vs Tikka: Which Rifle is Simply The Best?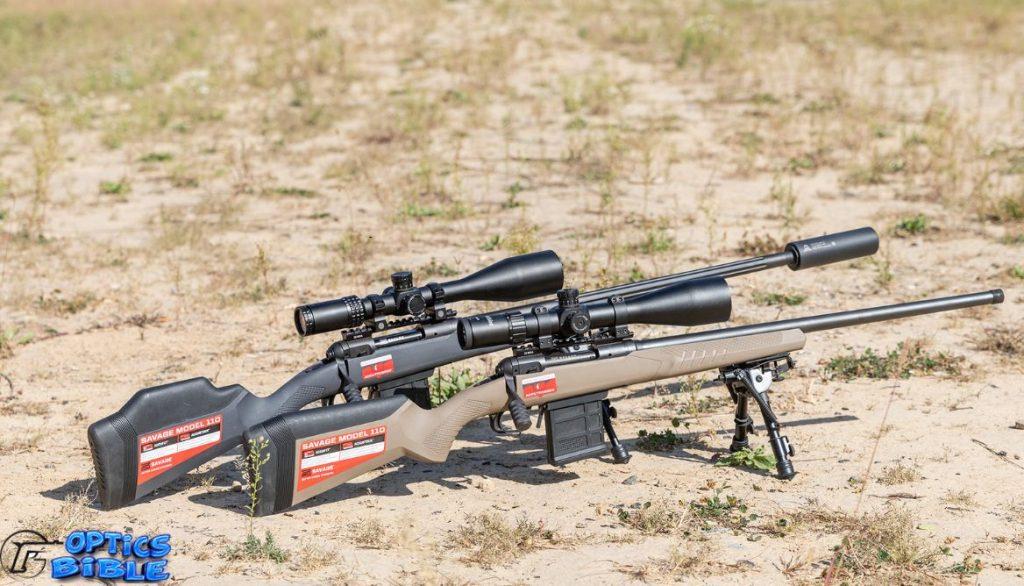 Knowing the better bolt rifle between the Savage and Tikka ensures you acquire the right gun that serves the required purpose and matches your budget. Today we shall analyze Savage vs Tikka T3 to determine the best rifle to fit multiple shooting purposes with consistent performance.
Here are the topics we shall cover in the article:
Which is the best rifle?
The history of Tikka and Savage rifles
The most significant differences between Savage and Tikka
What features do you look for in a quality gun?
Which aspects matter most when selecting a firearm?
Let's get started.
Savage 110 vs. Tikka T3X
For a quick overview, we analyzed the two using different test parameters to determine the best one.
Tikka T3 outdid the Savage 110 in most categories. Here is a summary of our findings.
Accuracy: From 100 yards, Tikka is more accurate than Savage 110. Still, the accuracy margin is relatively small.
Build material: Tikka T3X build quality is more durable and can withstand even harsh shooting terrains.
Compatibility: Tikka varieties fit easily with external parts, such as scopes and magazines. How the two rifles react to different factory ammo also accounts for compatibility.
Usability: Savage 110 is more user-friendly than the T3x variety. Weighing just over 6lbs, Tikka firearms have more recoil than the Savage version, which might distract most amateur shooters.
A Quick Comparison Between Tikka and Savage rifles
| | | |
| --- | --- | --- |
| | | |
| | | |
| | | |
| | 30-06 Springfield | 207 & 308 Winchester | 22-250 Rem | 7mm Rem Mag | 270, 243, 300-338 Win Mags |
| | | |
| | .25-06 Remington, .270 Winchester, and.30-06 Springfield calibers | 22-250 Remmington and 22-250 Rem, and 300-338 Win Mags |
What is the Difference between Savage vs Tikka rifles?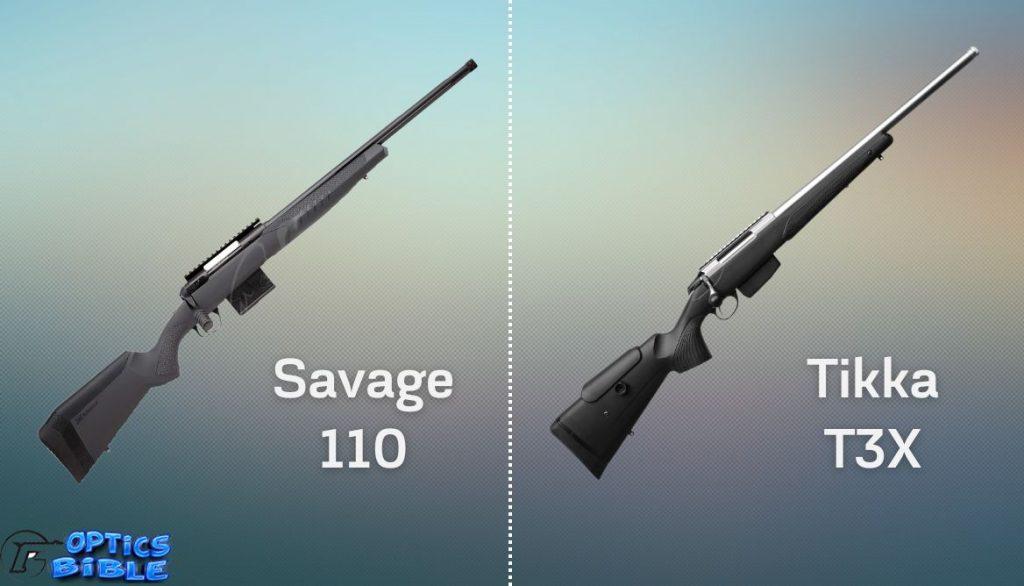 Savage rifles are ideal for deer hunter hunting or leisure target shooting. Tikka is considered a premium version in terms of performance. It offers slightly better and more accurate results when head-to-head with the savage rifles.
It would be best if you are willing to spend a little more when purchasing the Tikka T3 rifle. For shot-per-shot variation, you'll get value for your money. Savage 110 models have more budget-friendly options. A shooter can compensate for performance differences with more practice.
History of the Rifles
Tikka T3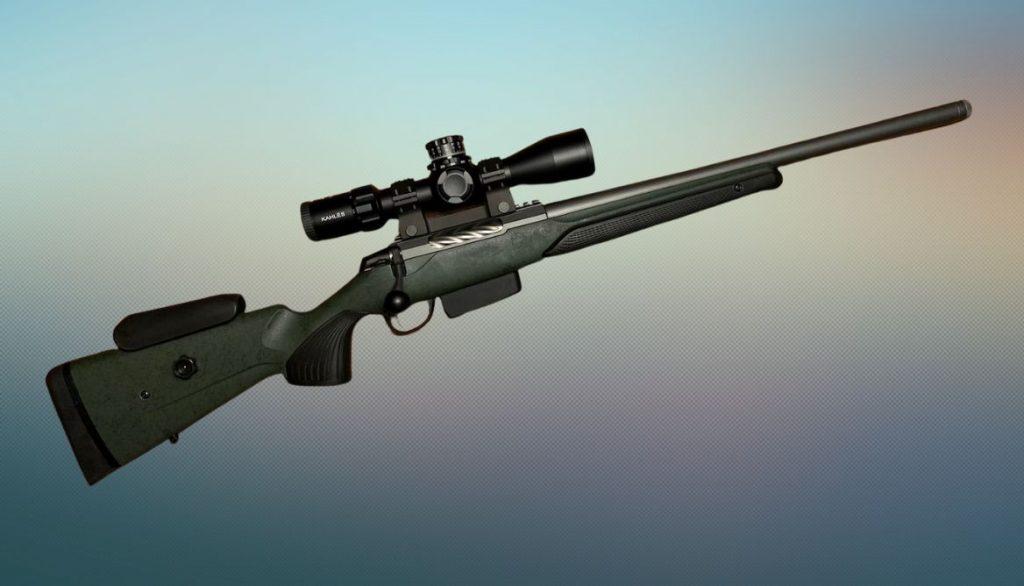 Tikka's higher quality gun is crafted from Sako's world-class firearm engineering. The first Tikkakoski firm was established in Finland in 1893 and began manufacturing gun parts in 1918. In 1981, Tikkakoski Oy and Sako collaborated on a newly designed rifle series.
Tikka meets the needs of modern hunters by integrating traditional gunsmith know-how from Sako's 100-year-long firearm-manufacturing traditions with advanced tech.
Savage 110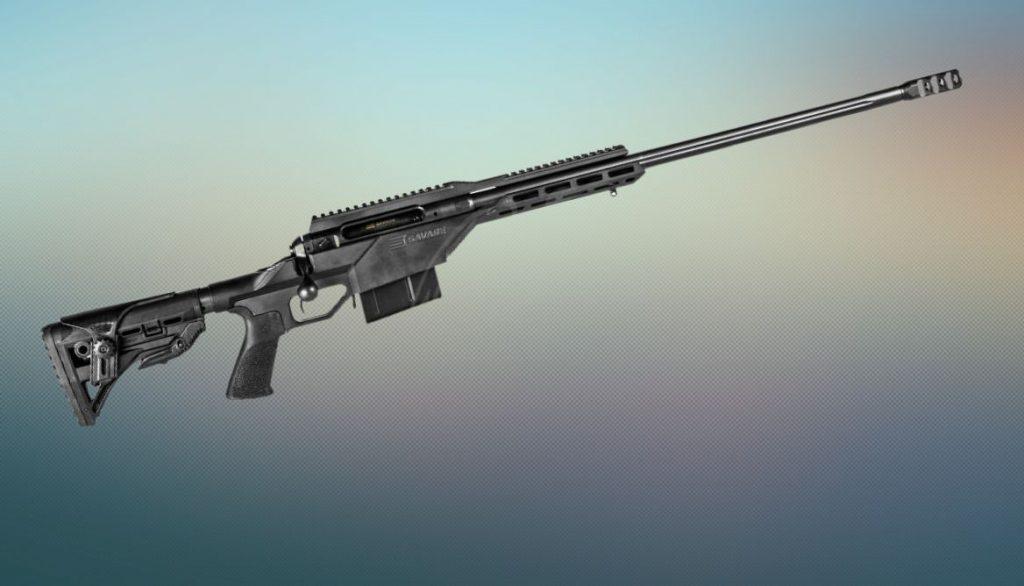 Savage Arms of Westfield are the developers of the Savage 110. It is a bolt-action repeating rifle. Nicholas L. Brewer designed the Prototype 110 in 1958, and it was trademarked posthumously in 1963. With the closure of the Connecticut facility in 2007, the 110 variety has surpassed the Winchester Design 70 as the U.S.A.'s oldest manufacturer of bolt-action rifles.
Its improvement over the years has competed with versions like The Remington 700, Ruger M77, Winchester Model 70, and maybe a few others. The Savage 110 is well-known for its accuracy and low cost. With a longer record in the market, Tikka wins as a rifle utilized and approved more by specialists.
The Design Concept
Tikka T3x: Deer Hunting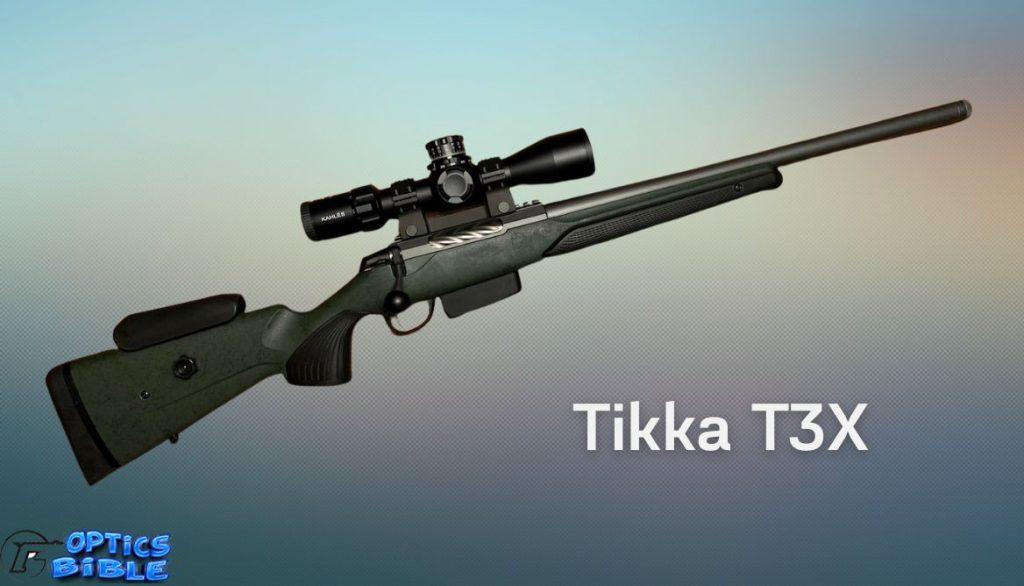 The Tikka T3 rifle design is ideal for hunting purposes. It is well-balanced, providing comfort while hunting or performing related activities. IIts Atlasworx bolt handles maximize performance, feel, and appearance.
The Tikka has an excellent trigger. It has the best factory trigger, which is rare on entry-level bolt action rifles. It utilizes a steel lug material, which is an improvement on the T3's aluminum design. You can count on Tikka Rifles even in harsh hunting conditions.
For improved ergonomics, the bolt handles are somewhat longer and larger than the O.E.M. handle. As a long weapons producer, Tikka is a higher quality gun used and trusted more as a hunting rifle. Additionally, you can utilize this firearm in shooting competitions with its simple build and excellent ergonomics. Coupled with a quality scope, you are bound to hit the target accurately.
Savage Lightweight Hunter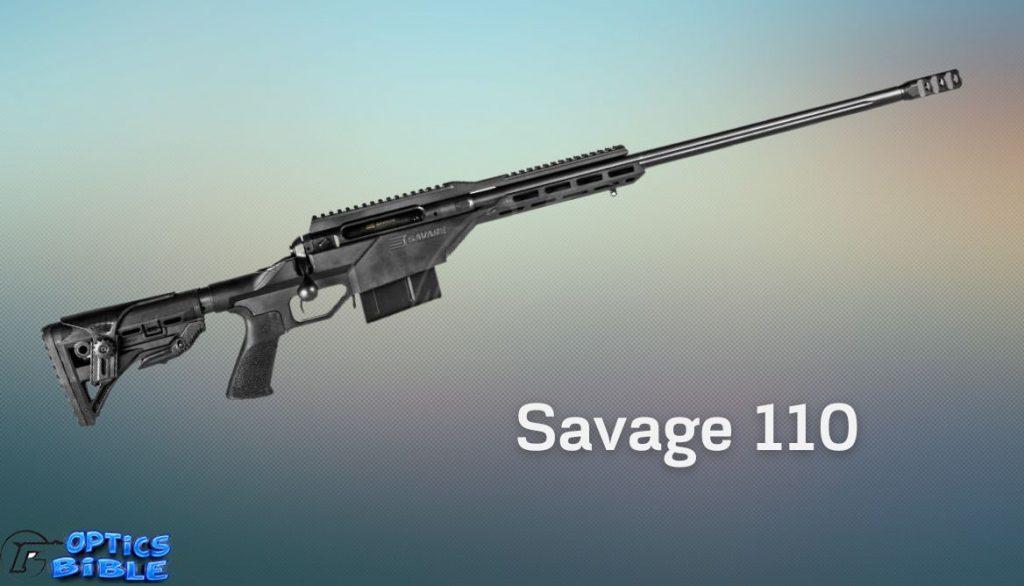 Savage 110 is newer in the market, and its design fits hunters and casual target shooters. It is a budget option that performs well, depending on the person behind the trigger.
The barrel is designed from steel and located just ahead of the receiver. This design allows swapping barrels or altering headspace relatively quickly, resulting in a very accurate yet low-cost rifle.
The receiver and bolt configurations make it reasonably easy to construct the weapon with a left-handed bolt. As a result, it is popular among economic southpaws.
In this category, the winner is the Tikka T3x which provides more accuracy as a hunting rifle.
CONSTRUCTION: Savage vs. Tikka
Let's look at various parameters that distinguish these two quality rifles.
Best Cartridge For Performance
These two firearms are compatible with various cartridges.
Tikka Caliber options: 22-250 Rem | 7mm Rem Mag | 270, 243, 300-338 Win Mags
Tikka's slender barrel is better suited to three-shot groups for initial testing and load development. The rifle can consistently utilize different cartridges for their load data for every imaginable combination of powder primer.
The T3x's bigger ejection slot simplifies hand loads if the magazine runs out. Insert a cartridge into the port, close the bolt, aim, and pull the trigger.
Savage Tested Cartridge options: 30-06 Springfield | 207 & 308 Winchester
The series comes in various chamberings, including cheap factory ammo to meet the needs of practically any shooter. It also passes the test with 204 Ruger and .338 Win Mag.
The Savage has a bolt head. The bolt head is changeable to a different case head diameter if the user wants to load for use with different factory loads. It also enables a considerably broader range of cartridge interchangeability at a lower cost.
Barrel Specifications
The T3x long action rifle is designed and equipped for hunting. The cold hammer-forged barrel with a thin 22.4′′ spotting contour is in a black stock with a plastic trigger guard and bottom metal. The barrel channel of the fore-end has girder-shaped reinforcement.
If you need a larger base support when firing from a bag or backpack, you can purchase a "slip-over" fore-end that slides over the outside of the stock, attached to a bolt in the center and the front sling swivel. A large locknut just in front of the receiver holds the Savage 110 barrel in place, with a recoil lug wedged between the two. This mechanism allows swapping barrels or altering headspace quickly, resulting in accurate shots.
You can choose between the polished stainless barrel and the blue chrome-moly version. There is an additional charge for lengths larger than 26″.
Action Type Variations
The T3x has a push-feed mechanism with dual lock lugs, a plunger ejector, and a spring-loaded extractor. The bolt cocks upon opening and a cocking indicator at the back of its shroud informs you of the rifle's state at a glance.
Tikka has a smooth bolt release positioned at the rear of the receiver on the left side. Lightly press the small lever, and the bolt pulls straight out of the receiver. A two-position safety on the right side of the bolt provides a strong grip beneath the shooter's thumb, even in sub-freezing temperatures.
The Savage 110 has an ambidextrous, three-position safety situated at the upper rear of the receiver's tang. The term "push-feed" relates to the design of the gun's bolt face. The bolt does not control the cartridge in this configuration until the action is fully closed.
The cartridge is locked into the bolt face when a regulated round feed gun is picked up from the magazine. If you wish to try another action type, the Kimber hunter or the Weatherby Vanguard are good options.
Magazine Capacity
Tikka's detachable single-column magazines are made of a durable fiberglass-reinforced synthetic fabric. The magazine can carry 3, 5, or 6 rounds, depending on the model and caliber. A flush release is added at the front of the magazine to prevent accidental releases.
Like the Tikka, the Savage 110 Round Replacement Magazine is made of steel with a matte finish and is strong enough to withstand harsh situations.
Weight of the Firearms
The Savage lightweight hunter weighs only 5.65lbs while the T3x has a heavy barrel and weighs just above 6lbs.
Tikka wins with its excellent trigger pull weight of 2-2.5lbs, which is marginally lower than its competitors.
Compatibility with Scopes
You can utilize a scope of your choice to increase your accuracy over long-distance shooting. The rifles offer mounting space plus parts for easy installation of the scopes.
Different developers sell different mounting equipment for varying scope sizes or to fit the choice of your eyepiece. A 1-inch and 30-mm scope rings, bases, and Picatinny rails might be a good place to start.
Sights Compatibility
These two rifles built do not require sights for any shooting purposes.
Ammunition 
Tikka is ideally compatible with various factory ammo, including 22-250 Remmington and 22-250 Rem, and 300-338 Win Mags. Savage rifles are suited with .25-06 Remington, .270 Winchester, and.30-06 Springfield calibers.
The difference is in the number of rounds that each magazine can hold.
Bolt Gun Accessories
Tikka is a revolutionized traditional firearm involving synthetic accessories that the manufacturer also produces in their execution of aftermarket support. Such include:
Pistol grip: The pistol grip comes in two varieties: standard and vertical. Some of these pistol grips also have a soft touch surface.
Muzzle brake: With a relatively higher recoil, this accessory will help intercept most of the impact
Recoil and Spacer: You can improvise on the rough recoil by changing the length of pull of your rifle by inserting spacers between the stock and the recoil pad.
Savage, as a relatively modern rifle, utilizes additional accessories to assist you in your shooting. They include:
Gun sling: It comprises two straps joined by a buckle. If you need to keep your hands free, you can rapidly tighten the sling against your body.
Magazine: A second option-loaded magazine is ideal for the rifle with fewer rounds per magazine.
Bolt knobs: If you have large hands or are wearing gloves, a more oversized bolt knob provides a firmer grip on the bolt and allows for faster movement when reloading.
Ergonomics
As a long-serving rifle, Tikka is designed to perform uniformly in all shooting contexts and conditions. Its systems, including magazine change, bolt ejection, and change of cartridge, are smooth in their operation, assisting you in the overall performance.
On the other hand, the 110 is relatively equal to the T3x. However, the smoothness in operation to match that of the Tikka depends on who is behind the trigger. T3 has a clean shooting precision due to its easy magazine change and cartridge ejection.
On the other hand, Savage rifles require more attention when shooting.
Dependability
The two rifles have their pros and shortcomings. For instance, the savage variety compensates its off-action type with an excellent twist rate.
The Tikka T3 has a reliable action type, making it a popular gun with most shooters. Its recoil, however, is not fully dealt with by the rifle, requiring you to purchase a muzzle brake on top of its high cost.
Nonetheless, Tikka has shown consistent results, regardless of the shooting context. Also, it is specially built for accuracy, making it slightly more dependable than the 110.
The Shooting Results
Different aspects, such as the shooter's skill, the grain used, and a rifle's M.O.A., come into play when determining a gun's accuracy, range, and bullet penetration.
We utilized the 308 Winchester Magnums for the test and came up with the following results.
Accuracy: The fantastic thing about these rifles; they all break the "gold standard" of a 1-inch group at 100 yards. Despite all being on-point at 100 yards, with 1 M.O.A., Tikka T3 versions are more accurate as you increase the distance.
Range: The average shooting distance is 400 yards for both rifles. With a longer barrel, the T3x builds up velocity before releasing the bullet from the muzzle. The maximum shooting distance is approximately at over 1,200 yards. Savage 110 models, on the other hand, have shorter barrels, building up relatively lesser bullet flow speed. Its maximum shot range is well over 1,000 yards.
Bullet penetration: With a higher Travelocity, Tikka T3x provides more penetrative power than the savage variety. 
The numbers mentioned above are bound to change with a switch of cartridges. A couple savages have been recorded to have equal penetrative power and range, if not more.
Ease of Use
These great rifles have similar outputs with a few distinguishing factors in terms of usability, such as:
Recoil
Trigger quality
Ammo and magazine change
Smooth functionality of parts
Tikka varieties are designed to suit professional shooting and are ideal for activities such as hunting and competitions. The parts are well thought out, allowing easy access and configuration.
The one drawback is the rifle's recoil which is a bother, especially for unskilled shooters. You might be required to get a recoil pad to at least cover some of the impacts.
For casual shooters and deer hunters, the savage 110 versions are ideal. They might not match the Tikka T3x stock design, including a change of ammo and magazine.
If you are looking for a challenge and better results, Tikka is the rifle for you. Savage 110 rifles are the best option if you are in the market for a user-friendly rifle, especially as a beginner.
Service Life: Which Lasts Longer
The Sako firm is famous for manufacturing long-lasting rifles. Most T3x parts are built from steel components, enabling them to withstand heavy recoil. This rugged build helps it to survive challenging shooting terrains and weather conditions.
Savage's body is mainly made from plastic and wood components, excluding the trigger and optic mounts. Its barrel is crafted from steel to withstand the toughness of different rounds.
Reliability
No shooters want a jamming rifle with their target in front. Tikka T3x offers shot-per-shot consistency and quick adjustability for easy target acquisition and shooting.
The magazine change and excellent ammo extraction are the key selling points regarding the rifle's reliability. Also, its response to different cartridges is much better than other rifles in the same price range.
Savage 110 rifles qualify for a casual type of shooting, where changes and configurations are monitored. The varieties sometimes require extra attention in the cartridge ejection system.
The Rifles' Maintenance
To avoid jamming, regularly cleaning these two rifles is essential. Tikka T3 variations are not prone to jamming, thus requiring less cleaning time. Only routine maintenance is needed.
Savage 110s also rarely jam, but their barrels usually hold ammunition debris that will require your attention more often than the Tikka gun. The ejection system also needs equal attention to avoid poor cartridge extraction after a period of heavy shooting.
Tip: Plastic Stock Utilization
A synthetic stock is not only impactful on the overall rifle performance but also acts as protection gear from rough shooting terrains.
Production Numbers
Sako's numbers have immensely grown in the last 21 years. The manufacturers reached 1 million sales for the Tikka T3x in 2020, a rare milestone for any bolt action rifle. Savage Arms is relatively new. Despite not reaching a million mark in the 110 models, they gained popularity among casual hunters and target shooters.
The firm's products have gained popularity and trust among shooters for decades. Soon, the 110 version is also projected to reach similar Tikka numbers.
The Price Variations
As more refined in accuracy and overall dependability, the Tikka T3x comes with a higher price than the Savage 110 models, which are typically favored for their low cost. The T.C. Venture in the same price range offers you another quality option.
Bottom Line
In a target shoot, the shot-to-shot comparison might match these firearms. The shooting results differences are primarily influenced by the shooter's skill set and accessories, such as the scopes utilized.
In the long term, the reliability of these two rifles is determined by external factors, especially through your maintenance routine. The smooth T3x outperforms Savage 110 variants when it comes to ergonomics.
The firm provides recoil pads and other external accessories for sale to cover shortcomings such as recoil. However, you will spend more on T3x services.
FAQ
What's better, Tikka or Savage?
Despite both having up-close performance, Tikka T3 rifles have more advanced functionalities.
Are Tikka and Savage Made in the Same Factory?
No. The Sako factory manufactures tikka models, while an American company, Savage Arms, produces the Savage 110 bolt gun.
Are Tikka and Savage's Actions the Same?
Tikka varieties have better action types, as it is more reliable with their wider ejection system.
Will a Savage Stock Fit a Tikka?
All Savage barreled stocks, including the plastic stock, are compatible with Tikka-types.
However, numerous action types available on Savage rifles nowadays come in varying plastic stocks.
Also, tikka stocks are compatible with the savage stock design.
Does Savage Own Tikka?
No. The two are from two distinct manufacturers, with different nation affiliations, Finland and U.S.A.
Are Tikka and Savage Barrels the Same?
In terms of build material, they are both made from stainless steel. They differ in length, where The barrel of the Tikka is more extended, measuring 20′′-24′′ dependent on chambering, while the Savage 110 series come with a 22″ barrel.
Is Savage a Good Brand?
Savage rifles provide better services for guns in their price range. They might not consistently outdo the Tikka versions, but they will also deliver quality results when utilized and maintained accordingly.
Conclusion
There you have it. That's all about the battle between two of the industry's best rifle options. We have taken our time to analyze these firearms' features to determine Tikka T3x as the winner.
The margins of differences are very minute, with the Savage 110 models coming close regarding their general output as budget rifles. Comment below on which rifle you think passes your test, and also comment on what you think we should look at next.