Dillon 550B VS 550C : Which One To Choose[ Know Differences]
The name Dillion Precision has become synonymous with reloading. A number of years have passed since they have been flourishing on the market. Because of the excellent reloaders they produce, they are hard to beat.
550C, the latest and greatest addition in the most popular 550 series. 550B, the precedent of 550C, was already a great machine. However, people at Dillion thought upgrading the design and thus, 550C was born. But, ever you wonder how Dillion 550B vs 550C stacks up?
With the level of performance, today, they are considered to be the benchmark when it comes to reloading. Nevertheless, there are still some who regard their reloaders as the best. Their 550 series, for example, is a prime example of their excellent reloaders. The affordability and performance of this series make it popular.
In this article, we will try to differentiate both these highly recommended ammo reloaders. With the help from us, you can make a wiser decision on which one to get. So without further a 'do, let's get to the article.
What is the best Dillon reloader?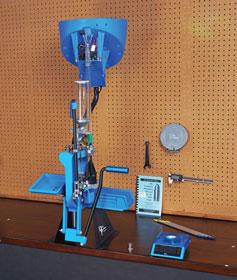 Both the RL 550B and RL 550C are successors of the great 550 series. However, when it comes to Dillion 550B vs 550C, the main fun begins. Even though at first, you may find it rather hard to see any apparent differences, but they are there!
What differs the 550C from the 550B is the design. The pivots pins on the upper link arms had a renovation. With 55C, you will have threaded pins, in comparison to pressed pins of 550B.
Furthermore, there is an added grease groove around the pin in the 550C. Consequently, you can easily grease the pin, thanks to that lube hole. Apparently, this makes greasing quite simple and easy. Such a feature was not available in the 550B, which caused some messy situations.
Dillon 550c Review in 2021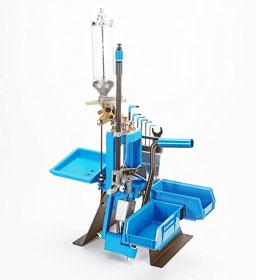 RL 550C RELOADER
Most versatile as DIllion Precision claims, the RL 550C RELOADER is capable of doing all. Go as wide as you can go, up to 338 Lapua, 416 Rigby, and 460 with ease. This new addition to the Dillon reloading press 550 RL series features their iconic 4-station progressive system.
Compared to any auto-indexing reloaders, this offers greater control? Why? Because it features a manually indexed shell plate, excellent for a simpler procedure. Besides, this reloader makes reloading cheap, as it requires fewer parts to convert.
Main Features:
Versatile
From 32 ACP to 338 Lapua, or even 460 Weatherby, this reloader is capable of all. No matter how wide you go, this will still perform like a champ. The versatility here is very convenient, thus excellent for any various types of bullets.
Manual Indexing
Indexing can be both automatic and manual. What is great about manual indexing is the control it offers. Apparently, this reloader features the exact convenience. In fact, there is more to it than just good control. Simple and less expensive cartridge changes are the additionals you need to keep records of.
Easy Dillon 550c Setup
Chiefly, setting up this reloader is very easy. With just a few tools and equipment, you can start reloading bullets without facing any complications. Besides, even if you ever face a problem, a user manual is right at your disposal.
Convenient Dillon 550c Accessories
To begin with, this reloaded comes with some decent accessories. In fact, these accessories are so important that you had to buy them nevertheless. To start with, this reloader comes with a priming system.
For your further convenience, to catch the primer, there is a bin. If this bin was not included, your floor would've been full of primers. Additionally, pick-up tubes, 1 large and 1 small, are provided with the reloader. These will make you handle your primers with the fullest control.
Furthermore, there is a primer alarm that Dillion provides with the machine. In the past, you may have faced out of primer issues. Consequently, this low primer alarm will alert you that your priming is about to end.
Single Dillon 550c Toolhead
To save your money, Dillion will give you a toolhead to start with. This RL 550 Series toolhead will keep your dies perfectly aligned. Moreover, changing dies will be much easier and faster.
By the way, if you often convert cartridges, you better own several toolheads. This way, you won't need to change the whole setup. Just change the head and you are good to go.
dillon 550c Conversion Kit
Speaking of conversion kit, this reloader offers enhanced convenience. Everything you need will be in your hands, from the shell plate to the coordinate buttons. Additionally, the powder funnel is also included.
Includes Written Manual
Reloading can be quite complicated, especially for a beginner. Well, if you are that kind, don't be afraid. For your greater convenience, Dillon 550c manual explains everything.
Dillon 550c Upgrade
When you learn that this relay can be upgraded, you may be pleased. With a simple kit, you will have an upgraded 550C that will give you an even better experience. Just like 550B can be upgraded to 550C, this will also can be upgraded to the higher model.
Pros:
Top of the line build quality
Versatile; can load both pistol and rifle ammo
Comes with a higher capacity
Reasonably priced
Cons:
For some, the lack of auto-indexing can be a drawback
How much does a Dillon 550c cost?
One of the best parts of Dillion Precision Reloaders is that they won't break your wallet. Rather cheap, these reloaders offer great value. However, you do have to own few accessories along with the reloader. Consequently, this may increase the cost a bit. Here is an estimated overview of the cost:
Total Cost of Owning a Dillion Rl-550C
| | |
| --- | --- |
| Press Kit | $550-$650 |
| Caliber Conversion Kit (Does come included) | $50-$55 |
| ToolHead | $25-$35 |
Dillon 550b Review in 2021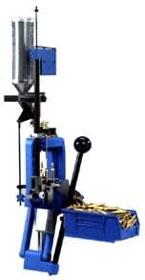 RL 550B RELOADER
The precedent of the much-loved RL550C, the RL 550B is the OG of some of the great features. A simple and affordable setup, this reloader has gained its fame. Moreover, with its 4 station reloader, producing batches has become a child's play.
Commenting on the built quality, the Dillon 550B progressive reloader is made to remain. Besides, the primer magazine adds the next level of convenience that enhances your experience. Moreover, the toolhead that sets this apart from its competitors, can be removed.
Main Features:
Solid Performance
When to comes to the outcome, this reloader is excellent. From reloading bullets to reliable working, this gets all the jobs done perfectly. You may find this a bit unfortunate as this lacks modern features. However, the performance excellence is hard to beat.
Easy Setup
Reloaders can be fun to use, however, setup up can be a hassle. But not with the Dillon 550B setup. In fact, this is one of the easiest reloaders to set up. You don't need to be a pro while doing that. And even if you need a helping hand, there's an instruction manual, just to give you that extra aid.
Besides, with just an upgrade kit, you can upgrade this to 550C easily. Just because, Dillon 550b parts are minimum, complexity in upgrading is minimum. Dillon 550b upgrades are rather fun.
Included Primer Magazine
A great feature of this tool is that this comes with a primer magazine. With the help of this, you can house all your primers with ease. Besides, if you ever find it hard to pick those small primers easily, have no worries. Basically, this features primer tubes to handle primers as easily as possible.
Pros:
Feature 4 station reloading
Heavy-duty build quality
Reliable and easy to use
Simple setup
Toolhead is removable
Cons:
Not as fast as any auto-indexing reloader
Dillon 550b cost – How much does a Dillon 550B cost?
Just like the previous one, this also won't cost you an arm and a leg. Speaking of value, this is a divine example. Along with accessories, you may find the price to be increased a couple of notches.
However, with the convenience it gives, you will rarely complain. About cost, let's see the projection,
Total Cost of Owning a Dillion Rl-550B progressive
| | |
| --- | --- |
| Press Kit | $700-$750 |
| Caliber Conversion Kit (Does come included) | $50-$55 |
| ToolHead | $25-$35 |
The Best Toolhead for RL 550B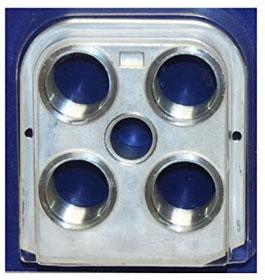 Toolheads are an essential part of a reloader. For this, Dillion Precision made an excellent toolhead, exclusively for their RL 550B. With this toolhead, you will be able to achieve perfect alignment in the shortest amount of time. Apart from that, you can change the caliber easily.
About Dillon Precision Calendar Models
One of a Dillion's most popular eye candies is the calendar models. Girls and Guns – the motto of this segment blends the beautiful girl and yes, as you have expected, guns. Dillions offers excellent posters that you can use to decorate your room, with a sense of the beauties.
People Also Asked
#1. What is the difference between Dillon 650 and 750?
The new Dillion 750 is stronger than Dillion 650. How much strong? As much as 15% more mass and enhanced stiffness. The difference is rather apparent when you look closely at the reloaders.u003cbru003eu003cbru003eOther than that, the 750 also uses a simpler priming system. Just removed to nuts and you can change the sizes on the feed system of the primer.u003cbru003eu003cbru003eMoreover, your experience will be enhanced by a redesigned shell plate indexing mechanism. Moreover, the spring overtravel stop is spring-loaded for better longevity.
#2. Is a Dillon Press worth it?
Yes, they are totally worth it. Even for some enthusiasts, they offer the best reloaders in the market. Period.u003cbru003eThis is what makes them so great – their reliability. They just don't fail to offer excellent performance.u003cbru003eu003cbru003eMoreover, they aren't easily broken. However, if you ever experience the unfortunate fate and break the reloader, have peace in your mind. The excellent lifetime warranty that Dillion Precision offers, will keep you sorted till your death.u003cbru003eu003cbru003eOn top of that, they come at a pretty affordable price. Additionally, due to their fewer part usage, maintenance is quite low as well.
#3. Are Dillon Reloaders good?
Dillion reloaders are excellent and here we will tell you why.u003cbru003eDillion Precision crafts the reloaders with the highest grade materials. Due to this, these materials remain strong, for years and years.u003cbru003eu003cbru003eAlso, another great offering of Dillion is their unrivaled warranty. The lifetime warranty they provide will keep you sorted for any type of need you have with the reloader. In terms of performance, it's probably close to perfect, if not perfect.
Final Thought and 550c is the winner
Dillion came with the 550C, a successor of 550B with a better design choice. However, this is where the 550C comes top compared to the 550B. Honestly speaking, there are no other differences that can distinguish both.
There is nothing that the 550C can do but the 550B won't. However, due to the better design and threaded pins, the 550C is marginally superior. However, if you already own the 550B, upgrading to 550C is rather irrelevant.
In this article on Dillion 550C vs 550C, we tried to give the most honest reviews. It's always recommended to get the latest product to experience the greatest features. So, even though it is marginal, getting the 550C will give you excellent performance.