Survival Chest Rig Vs. Plate Carrier : Which One Should Use?
The purpose of plate carriers and chest rigs may not be universal, but they can be very useful depending on circumstances.
Usually, a chest rig refers to webbing or panels for carrying magazines, first aid kits, etc. on the chest. On the other hand, the plate carriers are designed to hold body armor so you can protect your vital organs from fatal injuries.
Most people think they are technically the same. But that's just plain wrong. So, in this Plate Carrier vs Chest Rig review we will take a closer look into what chest rigs and plate carriers are, what are the advantages and disadvantages of using them, and most importantly which one should you pick.
Before diving into an elaborate explanation let's know the key difference between Chest Rig and Plate Carrier at a quick glance:
Survival Plate Carrier Vs Chest Rig : What's the Difference
| | | |
| --- | --- | --- |
| Features | Plate Carrier | Chest Rig |
| Purpose | The main purpose of a plate carrier is to protect your body. | In contrast, chest rigs are designed to carry. |
| Bulletproof | It is bulletproof. | Whereas, it can't stop bullets. |
| Weight | Typically, plate carriers are heavy in weight. | Compared to plate carriers, chest carriers are light in weight. |
| Protection | It can protect you from both the front and back. | Conversely,It doesn't offer any kind of protection. |
What is a Chest Rig?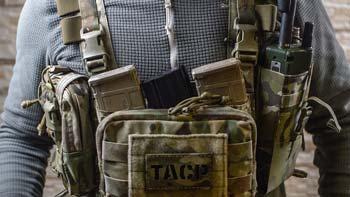 Before diving into details first you should know what chest rigs are. Chest rigs are just carriers that are designed to hold tactical gear such as knives, magazines, or pistols. It is important to remember that chest carriers do not contain armor.
What Is A Chest Rig Used For – Usage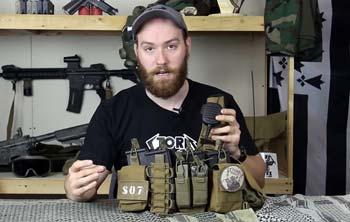 Now let's get to know the usage of plate carriers.
The right tactical chest rig can make a world of difference whether you're serving in law enforcement, a member of a SWAT team, a soldier, or just playing airsoft with some buddies. On top of that many pockets, and pouches allow users to carry weapons, AR, AK ammunition, and even first aid supplies easily.
You can wear them on top of a tactical vest and sometimes they're included in them. A chest rig has the major advantage of allowing you to carry a lot of tactical equipment while keeping your hands free.
Despite being able to wear them over chest rigs, they have no protective plates so they are very light in weight, allowing you to move around very swiftly.
Benefits of using Chest Rig
Chest rig allows you to access your gear more easily since it is all right at your fingertips.
Because they are very light in weight you can crouch, kneel, walk, climb or jump without breaking a sweat.
Since there's nothing on your back or hips, sitting on chairs or a vehicle is much more comfortable.
Which Chest Rig Should You Buy?
#1. Helikon-Tex Range Line, Training Mini Rig
If you are willing to buy the best chest rig, in our honest opinion, you should go for the Helikon Tex Range Mini Training Rig. Made of 100% Cordura 500D, it is created and designed in the USA.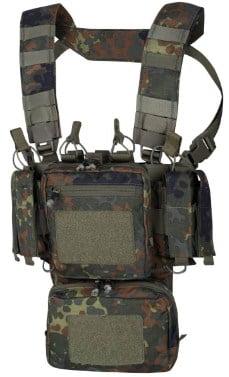 Besides having an adjustable buckle closure, the straps are also universal and reversible. A fully adjustable H-strap harness is also included. Velcro identification panels are attached to all three pockets of the chest rig.
Additionally, there are two AR/AK magazines and two rifle magazines included with the inserts. This main pouch features an internal organizer that also includes a zippered mesh pocket that can be used to store small items.
You can store handgun magazines, knives, multitools, and flashlights in the four fixed pouches. Moreover, there is a place for inserts that can be swapped out, which is useful for magazines and handguns.
When it comes to this chest rig you can adjust a lot, so you can ensure that it fits perfectly no matter what equipment you have. There is a completely detachable hip belt as well as height-adjustable pouch flaps. You can use the medical insert with your Molle pouches that can also be fully customized.
Considering these factors, this chest rig is certainly worth your consideration.
#2. Condor MCR6 Tactical Rapid Assault Chest Rig
You can't ever go wrong with the Condor MCR6 Chest Rig, the value and service it provides can amaze you within a very short time.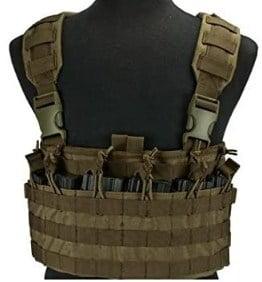 Featuring plenty of magazine storage and comfortable padding throughout, this chest rig can be a very good option for fast response situations.
The most impressive thing is, because of its amazing design, you can get access to six open-top M4 mag pouches immediately, enabling you to reload your weapons pretty fast.
In addition, it features efficient Swivi-Lockster release buckles which makes sure you can put it on and off effortlessly.
The construction of this rig is very well-built and there are plenty of other features that can make you buy this product without giving too much thought.
What is a plate carrier?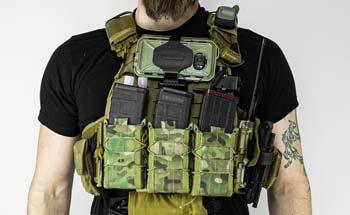 A plate carrier is also known as a "bulletproof vest" that holds ceramic, composite or steel body armour to protect the most vital organs of the body. Plate carriers are mostly used by law enforcement groups.
You can distinguish a plate carrier by its protective rating which ranges from IIA to IV. Plate carriers are usually very heavyweight, so your movement will be affected when wearing it.
What is a plate carrier used for- Usage
In normal circumstances, you won't be facing any life or death situations so as a general consumer there's no point in getting a plate carrier.
Another thing is, not only are they very heavy, but they also take a lot of time to put on. Moreover, without proper training, you can't move very well with a plate carrier on.
It is possible to overcome this, however, by choosing a lightweight plate carrier rather than a heavy one.
Benefits of Using plate carrier
Assuming you are a law enforcement member, the most important benefit you can get from a plate carrier is protection. Yeah! Even in real combat scenarios, a plate carrier can protect you from most of the bullet types.
They can prevent damaging vital organs of your body so you can say goodbye to certain death.
The plate carrier can hold the armor securely, so you won't get anxious in the middle of a combat thinking whether it is in the right position or not.
Plate Carrier Size Chart in Short
XSmall:
– Chest Width: 30″-33″
– Plate Pocket: 7.5″ x 12″
– XSmall Plate
Small:
– Chest Width: 33″-36″
– Plate Pocket: 7.5″ x 12″
– XSmall Plate
Large:
Chest Width: 39″-42″
Plate Pocket: 9″ x 12″
Small Plate
XLarge:
Chest Width: 42″-45″
Plate Pocket: 10″ x 13″
Medium Plate
Medium:
Chest Width: 36″-39″
Plate Pocket: 9″ x 12″
Small Plate
Difference Country Wise Body Armor Legality
Body Armor Legality in the United States: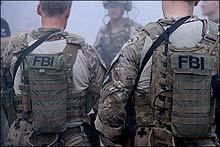 If you are a convicted felon then it's illegal to have body armor. The laws regarding purchasing body armor vary depending on where you live. Buying body armor is legal in Connecticut for civilians, but purchases must take place face-to-face.
There are other regulations you should consider when buying personal body armor for protection. For instance, without federal permission, you can't bring or ship body armour outside the US.
Body Armor Legality in Canada: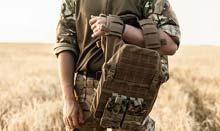 In Canada anyone can acquire and wear body armor for personal and professional protection. Although a license is required to own body armor in Alberta, BC, Manitoba and Nova Scotia. In the other provinces, there are no restrictions.
Body Armor Legality in the UK: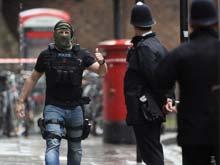 There is currently no legal restriction on the purchase and ownership of body armor in the United Kingdom.
Body Armor Legality in Australia:
Body armor is illegal in some states and territories of Australia without authorization (South Australia, Victoria, Northern Territory, ACT, Queensland, and New South Wales).
What is the best plate carrier?
#1. High Caliber AR500 Steel IPSC
For those of you who want a one-stop solution to your plate carrier needs, we recommend checking out the plate carrier from High Caliber.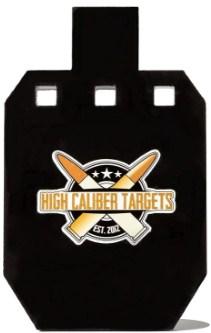 Made from 1/2″ High Quality AR500 Steel this unit is hardened to withstand any gunshot with ease, furthermore, the bullets just simply bounce off upon impact.
In addition, it can hold out against up to 338 rifle rounds, promising a very long shelf life.
It also comes painted with flat black, which makes sure it always remains rust and corrosion free. The interesting part is, upon request you can get it in red, orange, and white colors as well.
Read more on – How to Clean Plate Carrier
Plate Carriers Vs. Chest Rigs | Which is Better for Airsoft?
FAQ's
What size plate carrier do I need?
Starting with a carrier plate that's the right size is crucial. Currently, the most common size for frames is 10″ x 12″. You should purchase a carrier based on your plate size, not your body size.
Once the carrier fits, you may need to make modifications if it doesn't exactly match your dimensions.
There are a large number of adjustable carriers available on the market today. In case you are planning to add soft armor to the sides of your carriers or wear internal magazine pouches, you need to buy one size bigger.
How much do plate carriers weigh?
It is important to consider the weight of a plate carrier, as a heavy plate carrier can impair your ability to move. Hunting, chasing someone, or paintball are all activities where wearing a plate carrier will be necessary.
If your plate carrier is too heavy and slows your response time, you might be significantly harmed in your pursuit of those activities. About 30 pounds is the weight of a complete ITOV with side plates, groins, and collars. Therefore, people look for carrier plates that weigh under 2 pounds.
What does a Jumpable plate carrier mean?
The vest is lightweight and minimal. Besides being remarkably lightweight, this vest is also designed to offer maximum mobility, weight savings, and protection. In terms of load carriage and operator comfort, it offers a range of configuration options.
With the patented integrated attachment system, pouches can be mounted both inside and outside the cummerbund thus shedding unwanted weight and bulk, while improving ventilation at the same time. Depending on how large the ballistic plate is, jumpable plate carriers come in different weights.
How long do plate carriers last?
According to the National Institute of Justice, body armor plates are expected to last five years, but their real life will depend on how the plates and carriers are used, maintained, and stored. If you wear armor each day, it'll wear out more quickly than if it stays on a shelf.
Whenever possible, check plates for tears, burns, creases, strange smells, and other signs of damage and deterioration after a few years. Since ballistic materials degrade over time, you should always replace it every five years otherwise you will be at risk.
Are plate carriers bulletproof?
A plate carrier is a bulletproof vest. A soft armor usually repels the handgun's rounds. Plate carriers, however, are resistant to rifle rounds as well. A bulletproof vest is the best solution for low-level threats because it is comfortable to wear. Conversely, if you are facing high-level threats, it will be important to have plate carriers and plates so you can stay safe.
Are plate carriers legal?
Yes, plate carriers are legal to purchase and wear. They can also own bulletproof vests. Plate carriers are available online, too, so long as you haven't been convicted of a felony.
Alternatively, if you reside in Connecticut, you cannot purchase plates online. Purchases in Connecticut must be made face-to-face. Customers with a Connecticut billing address cannot order plate carriers at most online stores.
Is a tactical vest bulletproof?
Tactical vests and chest rigs are not bulletproof. Also, they lack body armor, nor do they have a place to put it. So, if you think a tactical vest can stop a bullet or even a knife, you will be suffering a heavy injury. Be aware!
Verdict
I want to conclude by saying that people think plate carriers and chest rigs are actually the same. But in reality, they aren't.
A chest rig is primarily used for carrying gear and making it accessible, while a plate carrier is used to protect the vital areas of your body from gunfire with hard armor plates.
And if you have read the article you will definitely know that both chest rigs vs plate carriers have certain advantages and disadvantages to consider when picking up either one. Whichever you pick, have fun with it.