Best Scope Rings for M1A Sadlak Mount: 6 Parameters to Look Out For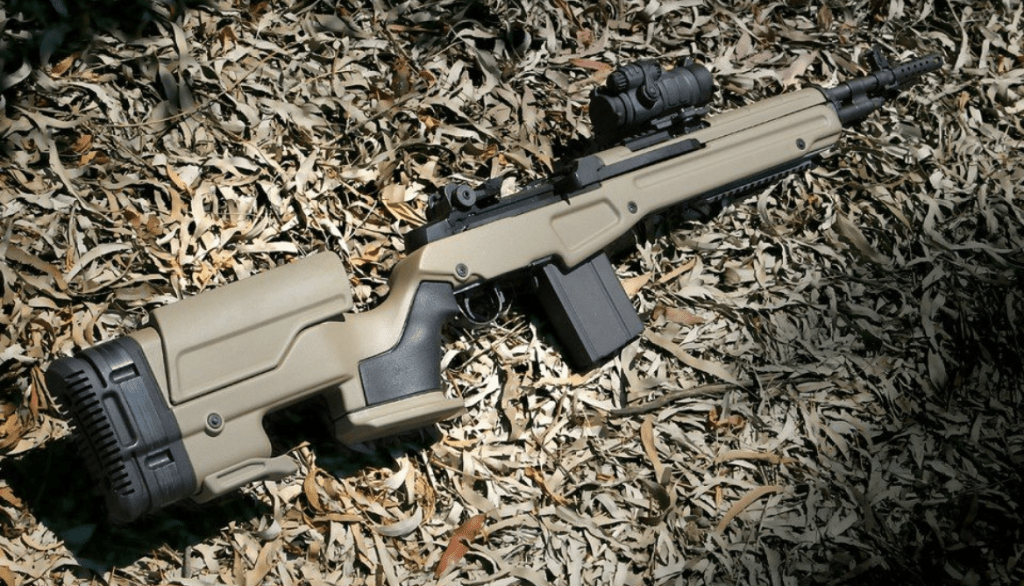 Finding the best scope rings for M1A Sadlak mount is a common problem among shooters since most scope mounts have similar features and designs. 
This exclusive write-up will review quality M1A sight mounts and thoroughly analyze each to discover the best pick. You'll also learn the parameters that help you find a good scope mount for your M1A semi-automatic rifle.
Choosing the Best Rings for M1A Sadlak Mount – Overview
The Springfield Armory M1A semi-automatic rifle is a popular and quality rifle with excellent performance depending on your scope mount. The firearm is primarily famous for its accuracy, directly related to the rings you're using.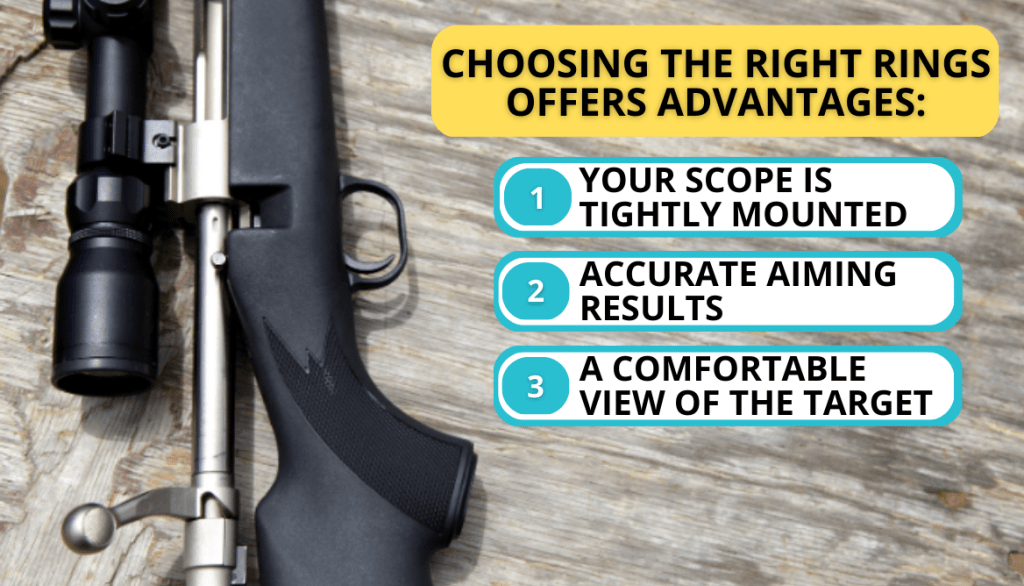 Choosing the appropriate rings guarantees the following advantages:
Your scope is tightly mounted 
You get accurate results with the M1A rifle
A comfortable view of your target
Generally, quality Sadlak mounts can easily be distinguished using factors such as:
Ideal compatibility features
Correct weight and size dimension
Quality build material and design on the scope mount
Manufactured by the best brands
Your budget: There is a mounting for various prices
Top Rings Reviewed: Which are the Best Rings in the Market
If you want a quick answer on the best M1A scope mounts, here is a comparison table of our top picks.
| | | | | |
| --- | --- | --- | --- | --- |
| | | | | |
| | | | | |
| | | | | |
| | | | | |
| | | | | |
| | | | | |
| | | | | |
| | | | | |
That said, below is our complete analysis of these rings for M1A Sadlak Mount.
Burris Optics Sig Rings are an excellent selection if you're looking for a reliable and durable mounting solution for a semi-automatic weapon.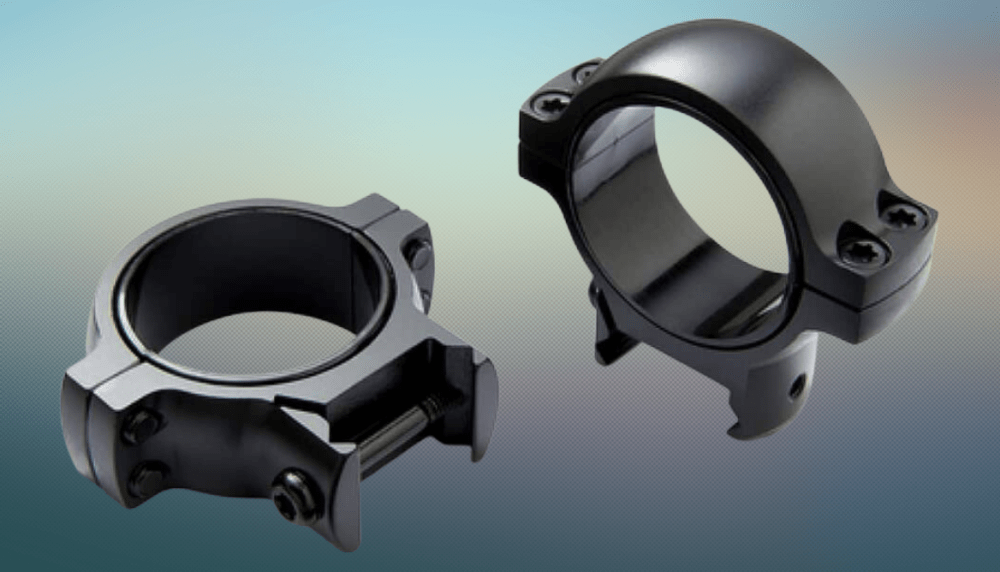 Burris Optics Rings Specifications
The essential details of the Burris optics rings are:
Dimensions L x W x H (inches):

Aluminum; Machined 7075-T6 Billet

Weaver-style rings, dovetail and

double-dovetail
The above Burris design specs, including a pos-align system, ensure you align perfectly with the mounting system. Other advantages include:
The dual steel clamps and self-centering provide a solid and secure grip on your rifle's optics base. 
Made from solid and lightweight aluminum for effective performance.
The durable build material positively impacts the gun's shootability and reliability through the stable platform.
These Signature Zee Rings designs are versatile and compatible with various rifles and sights.
Visibility and Eye-Relief Specifications
The Burris height details and scope objective diameter, 0.81″ and 30mm, respectively, complement each other. Also, the brand offers additional height features for various shooting distances, with optimal eye relief. 
Handling and Installation Convenience
These rings have ideal attachment features. They require no lapping, making installation easier and quicker. Therefore you can attach and detach scopes conveniently while hunting or at target shooting.
Pros
Burris rings have extra-hard cases.
The quality scope mount provides an option for long-distance shooting with numerous height choices.
Extremely durable with its aircraft-grade aluminum.
The lightweight design is ideal for the rifle's overall weight.
Cons
The scope mounts are slightly heavier compared to other brands.
These rings don't hold zero.
Leupold is a popular brand in manufacturing quality rifle scopes and optic mounts, and their Mark 4 rings are no exception. 
Mark 4 Rings Key Features
The most common features of a quality Leupold mounting system are:
| | |
| --- | --- |
| Dimensions L x W x H (inches): | |
| | |
| | |
| | |
| | |
| | |
The solid steel material makes the Mark 4 an excellent option that can withstand M1A recoil. 
The Leupold have enhanced strength and tolerance through their cross-slot make. 
This cross-slot incorporates a spline creation, ideally compatible with the M1A and other quality firearms. 
Leupold's steel build delivers reliable strength when using the rifle in challenging situations, including harsh atmospheric conditions.
Additional Features: Visibility and Handling Convenience
Interestingly, Leupold Mark 4 M1A scope mounts are easy to install, have 8-40 adaptable features, and are compatible with AR-15 variations.
Additionally, you can get more customizable specifications using the Mark 4 QCT Flat Top mounting bracket.
You get the necessary adjustment and installation equipment for additional ease.
Therefore the best M1A scope mount is locked tightly when using heavy magnums. 
Pros
The aircraft-grade aluminum or steel make helps in kickback management.
These rings are adaptable with other semi-automatic or X-Bolt rifles.
Leupold Mark 4 design is durable for extended service.
Room for larger scope objective diameter
Cons
Steel M1A scope mounts are heavier than regular optic mounts
They are pretty expensive.
Burris has proven its craftsmanship with another best M1A scope mount in an Xtreme tactical variation. Here is what you need to know about this quality sight mount.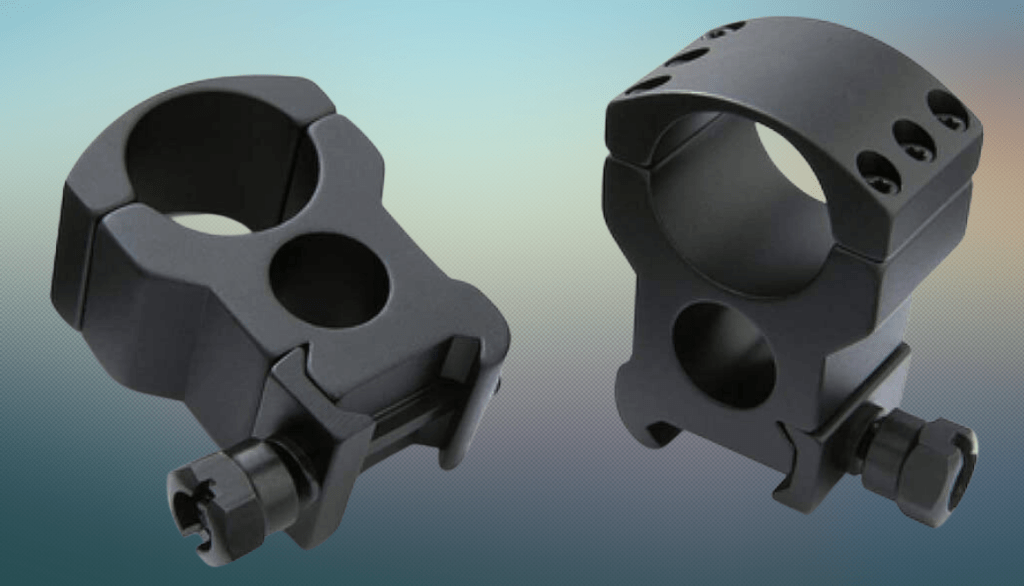 Xtreme Tactical Rings Key Features
The military grade rings are quite popular with the following specifications:
| | |
| --- | --- |
| Dimensions L x W x H (inches): | |
| | |
| | |
| | |
| | |
| | Picatinny style rail/ Weaver rings |
These tactical rings are ideal for military use. They are geared for precision and excellence even in tough shooting conditions. 
The aluminum construction on the tactical rings is surprisingly strong despite being lightweight.
Thanks to the six-screw specification, you get a tight fix on your M1A scope mount.
The 1″ height works with all rifle sights on AR15 and M16 flat-top receivers, giving you an appropriate cheek weld.
You can utilize the Springfield Armory M1A scope mount versions for big game activities, as it withstands the challenges of large-scale purposes. 
Additional Features: Visibility and Handling Convenience
These rings make a case as the best mount in our list, boasting many convenient features. 
The four ring heights provide ample installation options, where you can utilize red-dot and iron sights.  
Meanwhile, six adjustable side screws (3 on each side) provide a tight lock of your M1A scope mount, thus consistent productivity in the shooting field. 
Additionally, you get different torque settings in the following forms:

Ring Cross Bolt: 65 to 100 in-lbs
Ring Tops: 20 in-lbs
Pros
Burris scope mount has a different height variation which consistently maintains accuracy.
The tactical rings are ideal for long-range shooting.
They are thanks to the durable aluminum material.
Their attachment features tightly secure your mount in challenging shooting conditions.
You can get detailed installation instructions from the manufacturer.
Cons
This M1A scope mount is a non-detach variety.
The Burris installation process is complex.
Talley offers an option if you are in the market for lightweight but durable rings. Let's look at Talley's specifications and valuable features.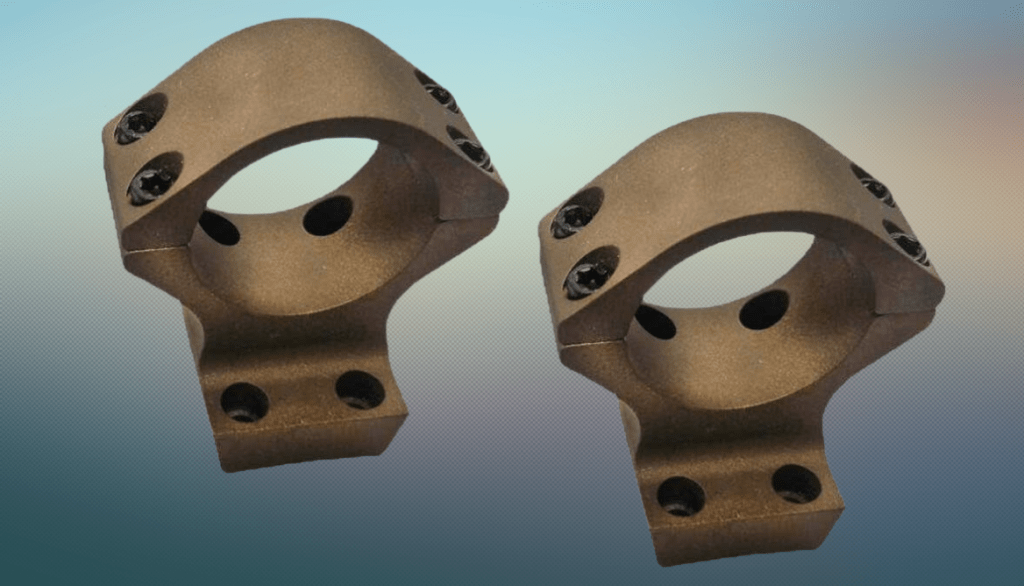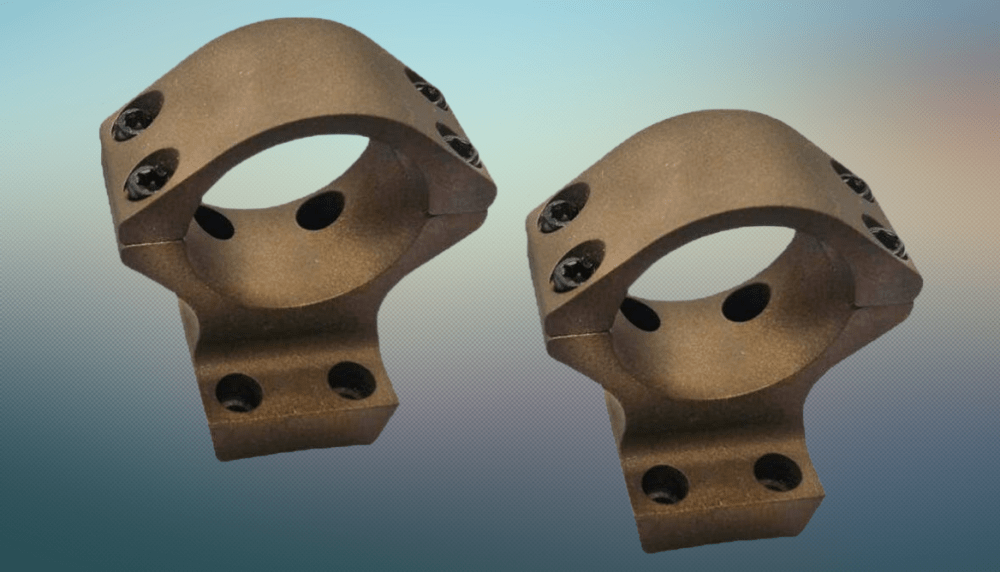 Talley's Key Specifications
Talley rings are solid and rigid one-piece constructions built for quality output with numerous purposes. More key features include:
| | |
| --- | --- |
| Dimensions L x W x H (inches): | |
| | |
| | |
| | |
| | |
| | Attached using Hex screws |
Boasting a unique construction, you can depend on Talley's to offer desired results in various situations and with more rifle options.
Firstly, its lightweight nature is unitized to guarantee extensive service, despite the using heavy magnum calibers.
Suitable for medium scope types, and iron sights, Talley X-Bolt ergonomics are ideal for the optic's safety, offering you better precision from medium to long distances.
Also, the design can withstand up to 1,000 rounds while maintaining zero.
Additional Features: Visibility and Handling Convenience
As one of the best M1A scope mount, it has unlimited eye relief, considering these rings can maintain zero under heavy firing. Using hex-screws for the unitized design eliminates the chances of instability with your mounting system. 
You can also install this M1A scope mount on traditional two-piece types. Additionally, you'll need to do less lapping for a fast and tight installation.
Pros
It is one of the lightest mounts, with similar durability as heavy materials like steel. 
The system offers installation options for two-piece designs.
The unitized design prevents a loose connection with your mount system.
Talley rings maintain zero when firing heavy ammunition.
They can fit a variety of semi-automatic and X-Bolt rifles.
Cons
There are reported errors with the factory's configurations. 
It is not a quick detach.
Our Verdict: Editor's Top Pick
The Burris Xtreme tactical rings are the best scope mount with M1A, offering better performance features. Here are reasons why this mounting system is the best performer.
Burris Xtreme Tactical
The tight lock design protects the mounting system from heavy recoil.
The gadgets have specific torque modifications for various heights.
You can depend on the M1A scope mount for big game hunting. 
Their lightweight nature is a solid mount.
You'll rarely need to unmount them as the six screws hold them firmly, despite being a non-detach variation. Therefore your rifle maintains zero, manages heavy recoil, and performs consistently.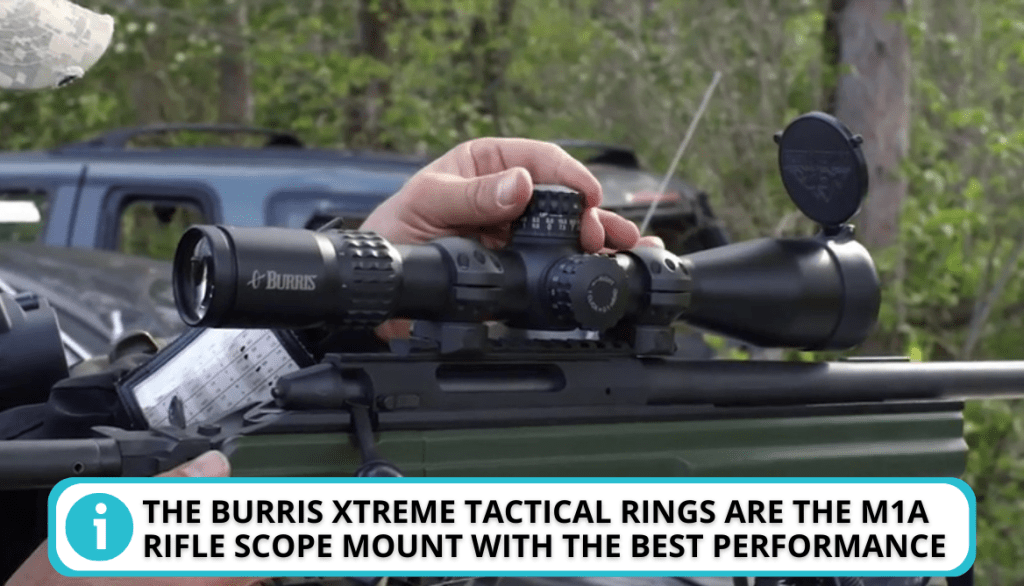 Factors to Consider as a Buying Guide for M1A Rifle Sight Rings
You should focus on getting a rifle scope mount that impacts your rifle's accuracy, as the M1A firearms are known for their precision prowess. Below are factors that should determine which mounting system to choose.
Pricing of the M1A Scope Mount
You shouldn't be surprised that M1A mounting systems are more pricey than Ar-15 attaching gadgets. As much as a budget-friendly option is good, the best accuracy features will cost you more.
Additionally, a Springfield Armory M1A scope mount is worth the money because of its durability and excellent accuracy ergonomics. If interested and willing to take risks, there are cheaper Chinese versions.
The Build Design for M1A Mounting Systems
Look for a scope mount type manufactured for the long run and accuracy before prioritizing its outlook. The design should help your scope be more accurate by providing the best locking features. 
We recommend getting either aluminum or steel build qualities, guaranteeing protection from the following:
The brutalness of heavy cartridge recoil
Harsh shooting environments
Extreme weather conditions
Applicable with different iron sights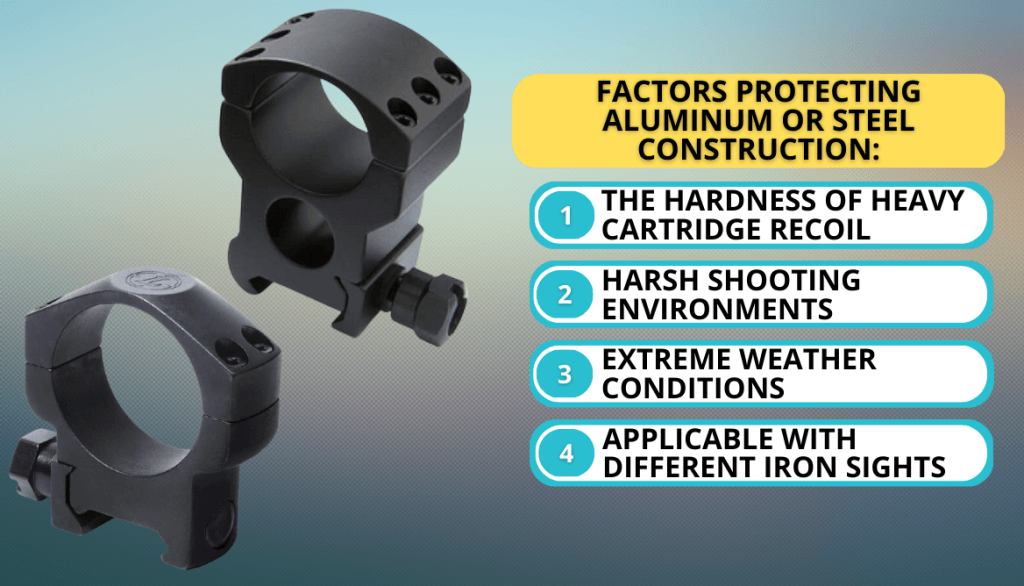 Ideal Installation Dynamics
Some situations might require you to unmount the M1A scope mount while in the field, thus requiring either a quick detach or a good locking system. However, such cases are rare. Unmounting mainly happens when cleaning your rifle or greasing your Picatinny rail system. 
Generally, get a Springfield mount that is easier to install. Acquiring one that accommodates aftermarket accessories is an added advantage. 
The Best Weight Specifications
You'll get M1A rifles weighing 8 lbs while missing the magazine and is around 10 lbs when fully loaded. Therefore, light-and-ultra lightweight scope mount versions are recommended to avoid making your gun heavier. 
Additionally, these lightweight versions are incredibly durable and reliable in the long run. Getting heavier mounts is also ideal when you are just target shooting. 
Focus on the Mount's Construction Material
Regarding the available designs, aircraft-grade aluminum alloy and solid steel are quality construction materials. The two differ in that steel options are slightly heavier, making the overall weight of your firearm more than standard mass. 
Therefore your first rifle scope mount should be ideally made from solid aluminum. It is lightweight in its various forms, like alloy aluminum.
Best Fit Mounting Type
Your preference should guide you on the rail system to choose. Whether you are looking for weaver rail, Picatinny rail, or a dovetail, here are factors to consider for a properly installed M1A rifle rail system:
Your shooting purpose: A low-profile system is ideal for hunting or target shooting; coming with minimal weight is also recommended. On the other hand, military use will require a versatile rail for mounting aftermarket gadgets.
Compatibility specifications: Ensure your rail design is adaptable with the M1A rifle's receiver mount lug and barrel, as some may require extra modifications to the gun.
The rail's durability: You should choose a system with a suitable material construction. 
Ideal scope mount dimensions: The right size on your rail will give you customization room and the chance to add accessories conveniently.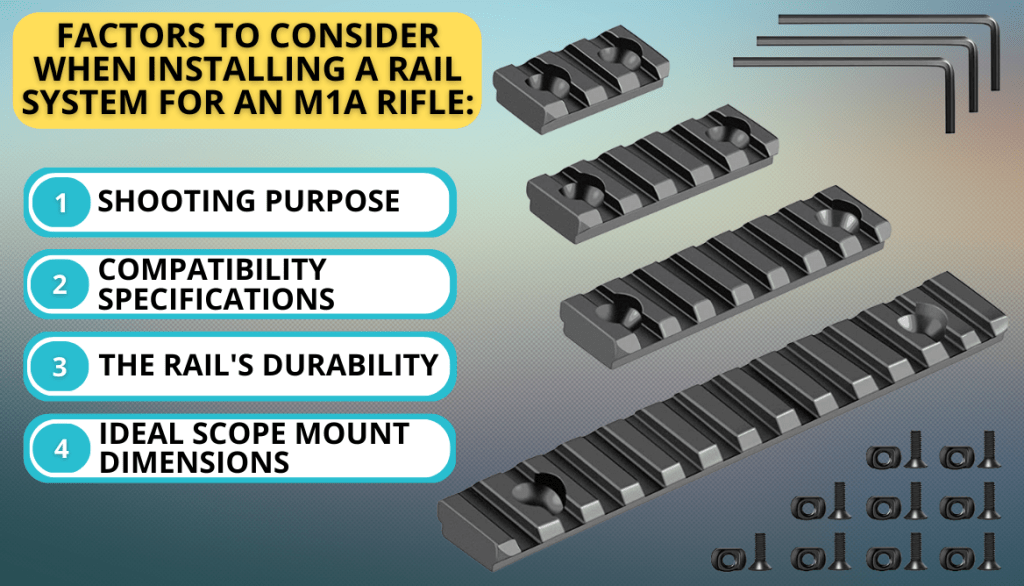 What Makes the Rings for M1A Sadlak Stand Out from the Competitors
If you're still wondering why M1A scope mounts are more pricey, here is what you get for their premium prices.
Scope Mounts that Maintain Perfect Zero
Not maintaining zero means constant re-zeroing, which involves unnecessary unmounting processes. Therefore, as provided in the article, you can depend on various scope mount types to boast the feature, even after taking heavy rifle punishment.
Availability of M1A Scope Mounts Variations
You have options between a detachable or a fixed mount, where the former comes in handy when using different rifles. However, you are okay with a more durable fixed type that maintains a tight lock. 
Quality Performance
The best scope mount should give you accurate output. It should achieve this by incorporating ideal locking dynamics. Our picks are examples that help you get optimum production from your M1A scope mount and firearm.
Scope Mount Brand Reputation
Different productions will usually offer varying results. You can check our list, which analyzes gadgets from the best brands, each providing versatile utility.
Why are Rings Designed for M1A Sadlak Mount?
The M1A utilizes a gas-operated piston system to cycle its action; thus, its unique design requires specific additional accessories like the best scope mounts. Here's why there are specially designed rings for the M1A Sadlak mount.
The Rifle's Mounting Procedure
M1A rifle scope mounts have a unique installation process, which works differently with different sight mounts. You'll find that less durable varieties are easier to attach, while rugged gadgets are difficult to install on the firearm. 
You should go for the best-priced versions and visit your gunsmith for installation help. If you can't afford the service, different online avenues can take you through the procedure.
M1A Firearm has a Heavy Recoil
The rifle packs a stronger kick than AR-15 versions, requiring the toughness offered by Sadlak optic mounts. With the correct scope mount gadgets, you can protect the optical system, ensuring you get the following:
Optimum eye-relief
Protection of the entire attachment system
Guarantees your scope is durable for the long run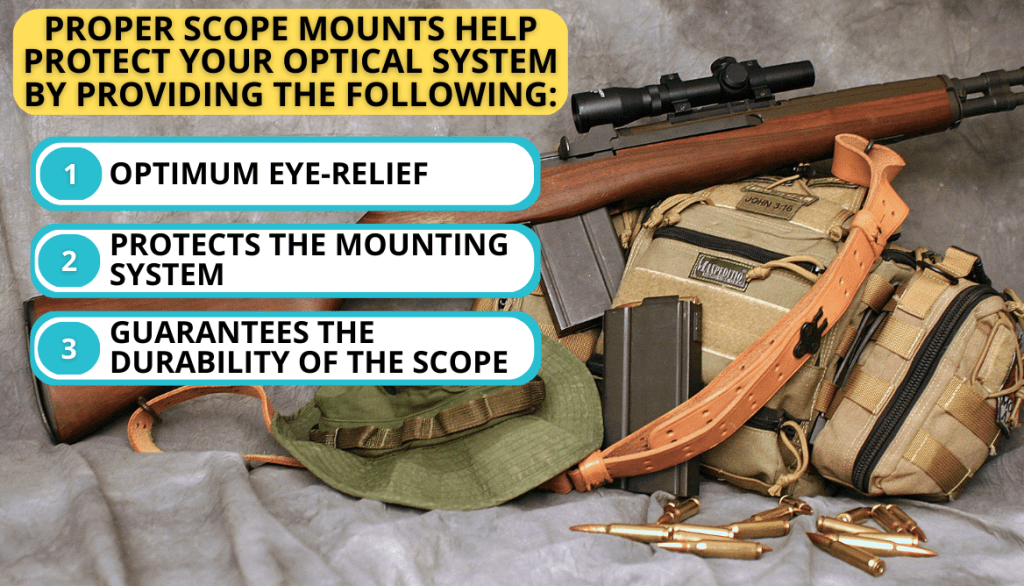 The Complexity of the M1A Platform
You'll find it challenging to install M1A scope mounts compared to other Springfield Armory rifles. Your best bet will be going for quality scope mounts like our top pick, the Burris Xtreme Tactical scope mount.
FAQ
Can a scope be mounted on an M1A?
A scope can be mounted on M1A rifles through unique mount rings compatible with the powerful gun. 
How much does the Sadlak aluminum mount weigh?
Sadlak aluminum scope mount has a total weight of 4.3 oz.
What is the most accurate M1A?
The most accurate M1A's Springfield armory type, utilizing 152-gr ammunition.
What is a good rifle scope for an M1A?
A good rifle scope is between Burris Xtreme Tactical or the UTG 3-12×44 mounts.
How many rounds will an M1A last?
An M1A rifle can run smoothly without requiring modifications while shooting up to 9,000 rounds.
Conclusion
That's all we had on the best M1A scope mounts and features you should consider if you're in the market for one. You can select our top pick, which guarantees quality output regardless of your shooting purposes.
Sale
Burris Xtreme Tactical
Burris signature zee mount rings with 30mm, medium, matte
This product is manufactured in United States
0.81 inch Height
Talley Lightweight X-Bolt
Burris 420182 extreme tactical scope
Rings, 1 inch, high, matte
This product is manufactured in United States
3/4-Inch size
1 inch pair of rings
So, which of the mentioned M1A scope mount rings would you prefer? Comment below with your answer, and tell us any rifle optic rings we can review next.